Russian MiG-29K fighter jet crashes in Mediterranean off Syria's coast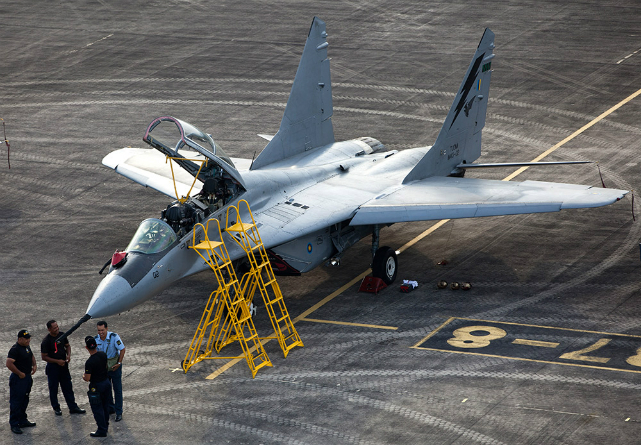 The MiG-29 is one of Russia's most widely known and produced combat aircraft.
TASS
The pilot ejected and was brought on board Admiral Kuznetsov carrier
A Russian Navy Mikoyan MiG-29K (NATO reporting name: Fulcrum-D) carrierborne multirole fighter jet suffered an accident on landing approach to the Project 11435 (Kuznetsov-class) Admiral Kuznetsov carrier near the coast of Syria on Nov. 13, 2016, according to the Gazeta.ru online news agency.
The Russian Defense Ministry has confirmed the report.
"A carrier-based MiG-29K has suffered an air accident due to a malfunction on landing approach several kilometers away from the Admiral Kuznetsov aircraft-carrying cruiser," the military said, stressing that the pilot had punched out safely.
"The pilot ejected and was brought on board the Admiral Kuznetsov by the search and rescue [SAR] service," the Defense Ministry's spokesman said, adding that the "pilot is ready to resume flying."
"The flight operations continue as planned," the press officer said.
Previously, Fox News, referring to two U.S. officials, had reported the crash of the Russian fighter jet operating off the Admiral Kuznetsov near the Syrian coast.
According to the TV channel, three MiG-29Ks took off from the aircraft carrier and headed for Syria on Nov. 13. In all probability, one of them had a malfunction and turned back. In the end, its pilot ejected, and the aircraft crashed into the sea, Fox News added.
Source: TASS
All rights reserved by Rossiyskaya Gazeta.