Psychiatrists believe more Muscovites suffering from 'trafficphobia'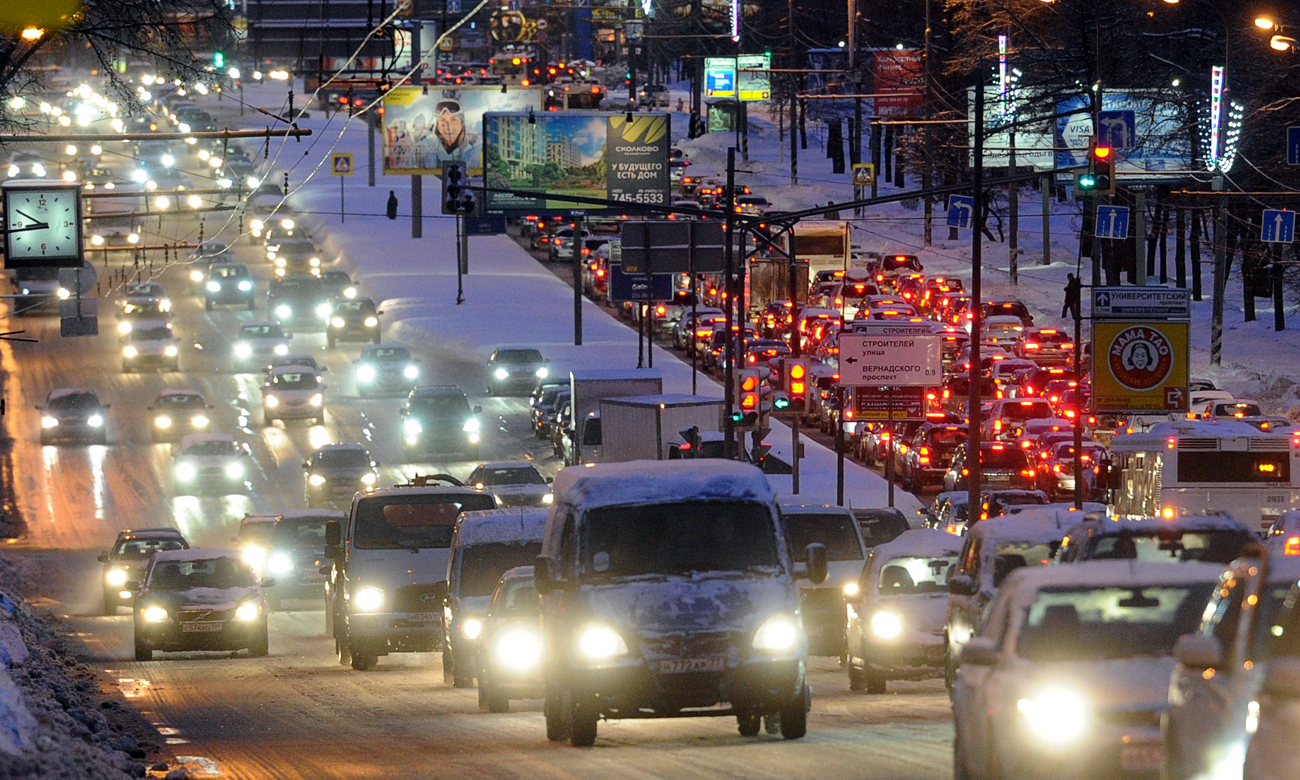 Traffic congestion due to a heavy snowfall in Moscow.
Vladimir Fedorenko / RIA Novosti
Russians are increasingly afraid of being stuck in traffic forever
Zurab Kekelidze, top psychiatrist for Russia's Health Service, has announced that residents of the metropolis are suffering more than ever before from a fear of congested roads, or 'trafficphobia', reported Moskva news agency.
"The city's inhabitants are becoming increasingly affected by psychological disorders. For example, 'trafficphobia' is when a person fears that he will never be able to get out of his car, and no one can help him. We also now see people having a fear of getting in an elevator or on public transportation, and a fear of going into large stores. These kinds of disorders do not occur in the countryside," said Kekelidze during a press conference.
He also mentioned that, across the globe, as many as 20 percent of people suffer from some sort of psychological problem.
Subscribe to get the hand picked best stories every week
All rights reserved by Rossiyskaya Gazeta.