Kremlin justifies 'Iskander-M' deployment to Kaliningrad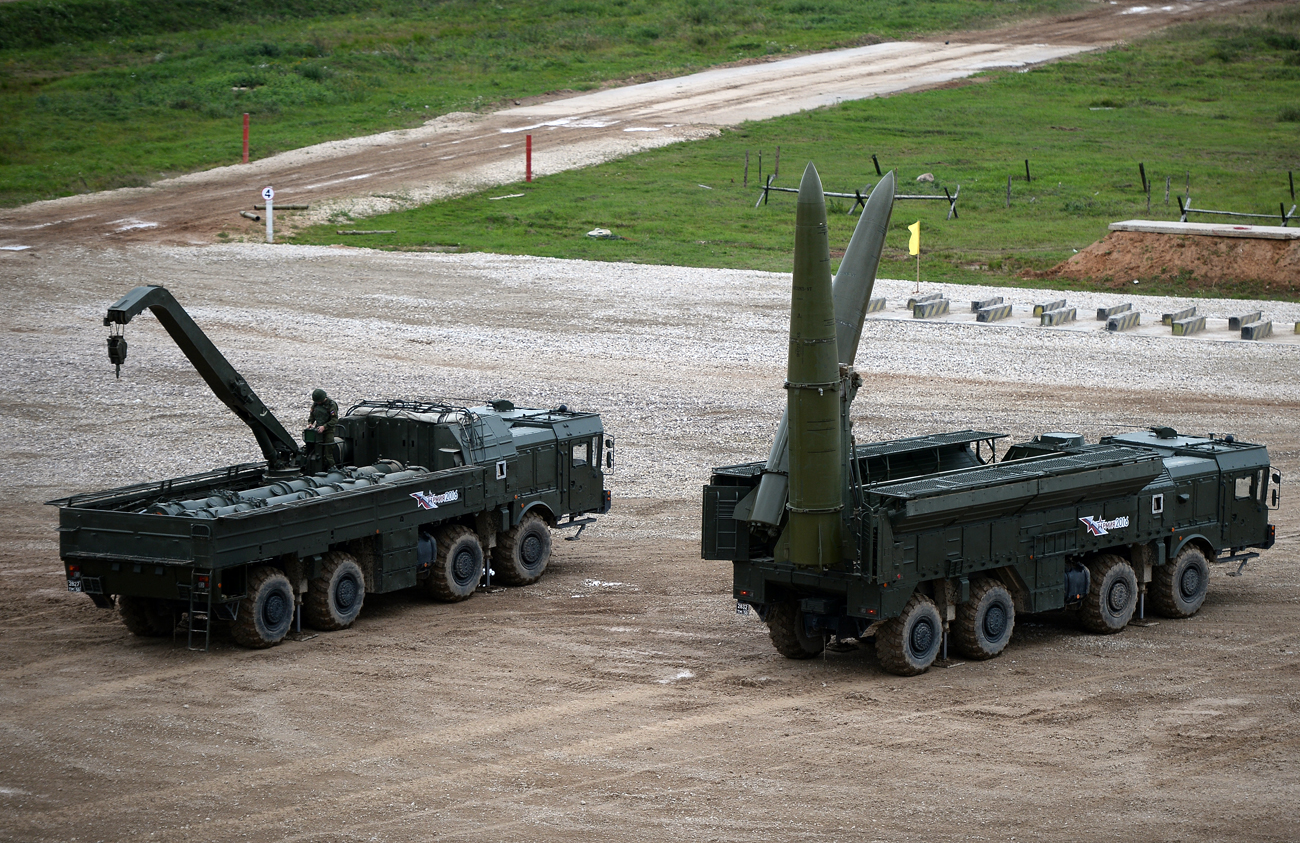 An Iskander-M missile system, right, during the military machinery show at the Alabino training ground held as part of the international military-technical forum ARMY-2016.
Evgeny Biyatov/RIA Novosti
Kremlin spokesman highlights NATO's military build-up on Russia's borders
Moscow has the right to ensure its borders in view of NATO's military build-up on Russia's borders, Kremlin spokesman Dmitry Peskov told reporters on Nov. 22.
When asked to comment on the deployment of the Russian missile complexes to the Kaliningrad region, he said that "Russia has been doing everything possible to ensure its borders taking into consideration NATO's actions. The alliance is indeed an aggressive bloc so Russia has been taking necessary steps. In this regard, Russia has sovereign rights to take all the measures on its territory."
The Kremlin spokesman declined to answer if the missile complexes had already been deployed to the region and whether they would be deployed there permanently.
Source: TASS
Subscribe to get the hand picked best stories every week
All rights reserved by Rossiyskaya Gazeta.