Russia to export pork and poultry to Singapore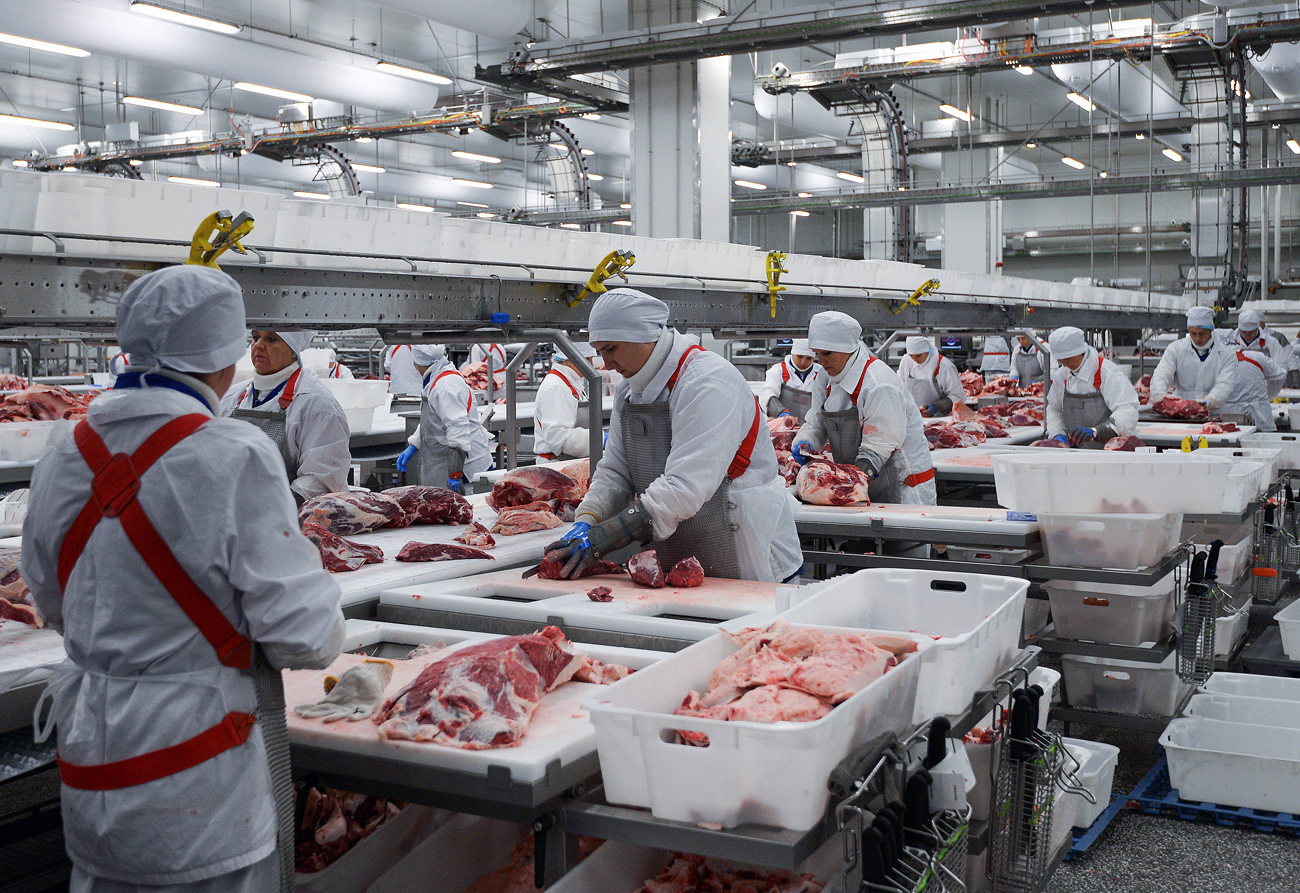 A meat processing facility.
Evgenya Novozhenina / RIA Novosti
The countries also agree to set up a framework for investment protection
Russia and Singapore have discussed supplies of pork, beef and poultry meat to Singapore, Russia's First Deputy Prime Minister Igor Shuvalov said during a meeting of the intergovernmental commission on Nov. 25. Experts of Singapore's veterinary control will inspect Russian facilities in February 2017, he added.
"We have discussed rather important topics, including possible export from Russia to Singapore of meat - pork, beef and poultry," he said. "We have agreed on how the veterinary authorities would be working next coming months."
"The Russian side will give answers to questions from Singapore's experts, and in February we shall expect inspectors, who will be working with the Russian companies," the Russian official said.
The countries also have agreed to work on framework for the legal protection of Singaporean investors in Russia, he said, expressing hope those talks would be over before end of the negotiations on a free trade zone between EAEU and Singapore.
"We have also discussed formation of an arbitration court in Russia, referring to the experience and respect of the arbitration in Singapore," Shuvalov said. "We acknowledge that Moscow should have an international arbitration chamber, free from influence from authorities - authorities of Singapore or Russia, which would be the most up-to-date legal infrastructure for investors."
Source: Tass.com
Read more: Will the Russia-Japan "tug-of-peace" yield any results?
All rights reserved by Rossiyskaya Gazeta.