Kyrgyz president announces closure of Russian military base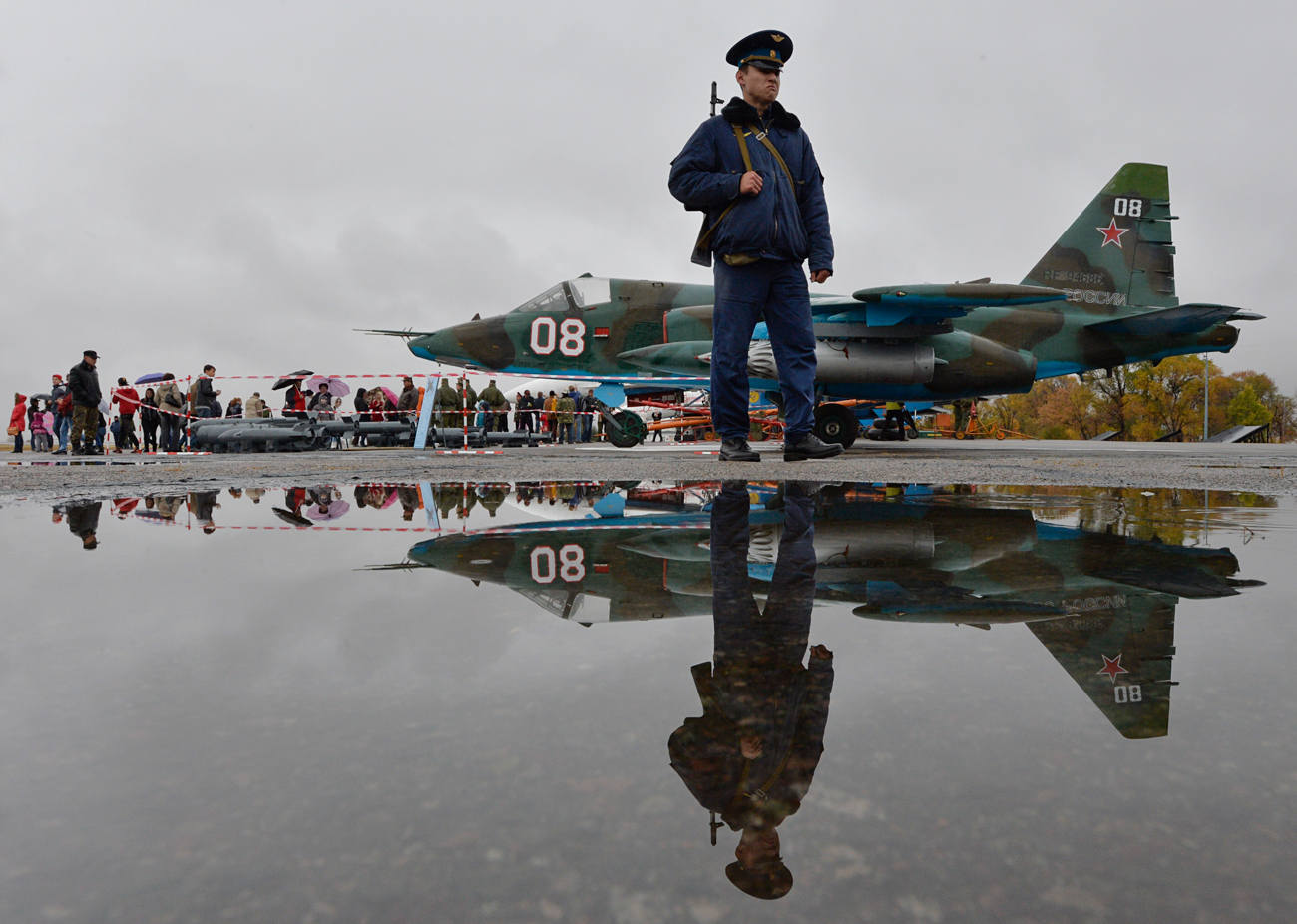 In this photo taken on Oct. 27, 2013, a Russian officer guard patrols at Kant, a Russian air base, outside Bishkek, Kyrgyzstan, with a Su-25 ground attack jet parked is in background.
AP
Kant Air Base outside Bishkek to close in 2017
President of Kyrgyzstan Almazbek Atambayev announced that Russian military base will be closed in the country after the current contract expires. "Kyrgyzstan should rely only on its own military forces, not Russian, American or any other country's," the president said during a press conference. "We should build our own army," Atambayev was quoted by AKI-press. "The last five years have shown that the closure of Ganci Base [an American military installation near Bishkek – RBTH] was the right decision. The same applies to the Russian base," the president commented.
Atambayev remarked that the agreement for the Kant Air Base near Bishkek had been signed in 2009 by the former president of Kyrgyzstan, Kurmanbek Bakiyev. After 2016, the contract can be extended for 49 years, and then every 25 years. "We had come to an agreement for just 15 years. The process was tense, many Russian ministers were not in favor of it, but Vladimir Putin supported this idea," said the Kyrgyz president.
Kant air base was established in 1941. Since 2003, it has been used by Russian Air Force units, including Su-25 attack aircrafts and Mi-8 helicopters. The air base makes up part of the airspace security under Collective Security Treaty Organization (CSTO) and is a part of the Collective's rapid deployment forces.
First published in Russian by Kommersant.
All rights reserved by Rossiyskaya Gazeta.