Volodin: Putin's address to parliament sets tasks for 10 years ahead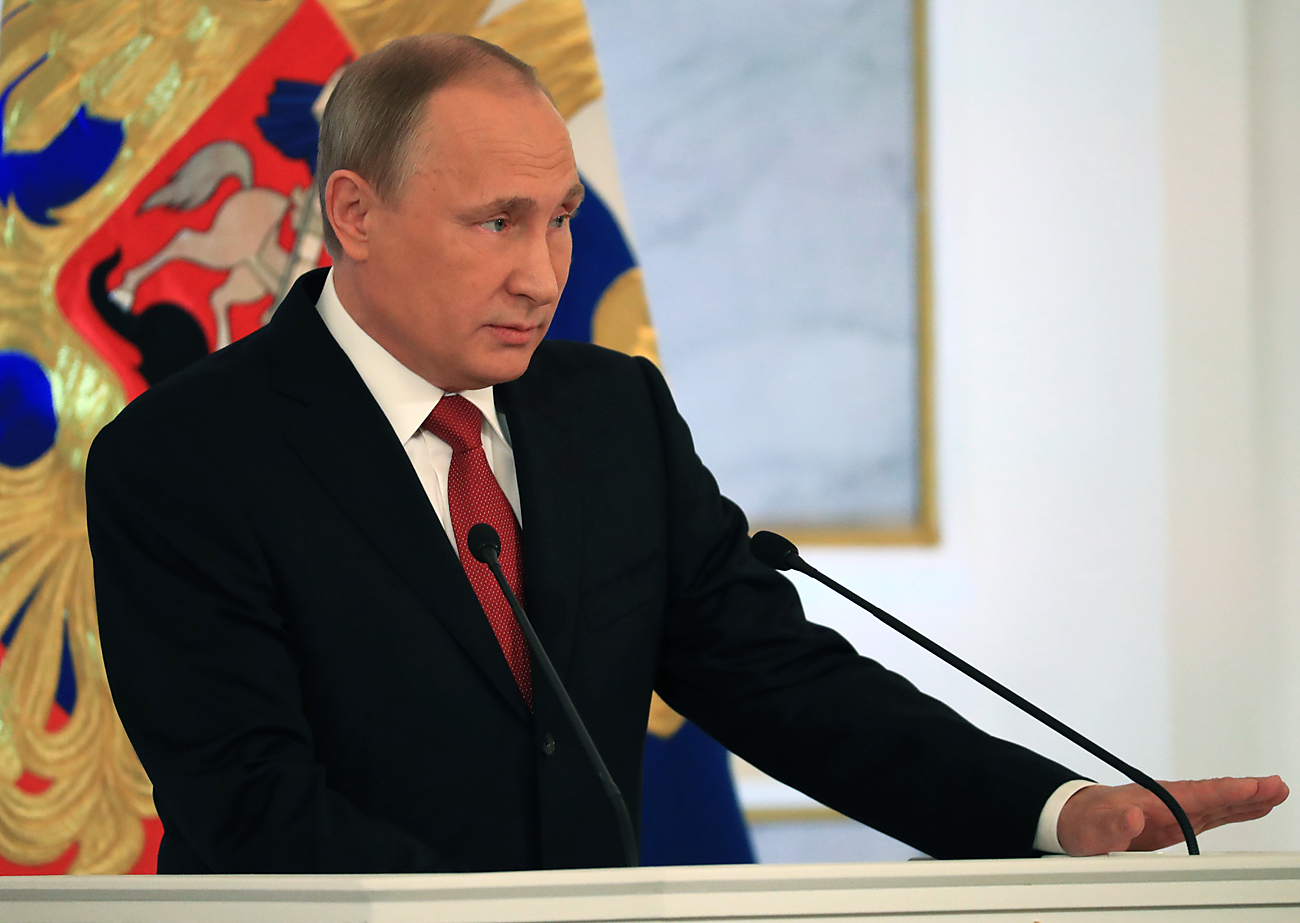 Russian President Vladimir Putin.
Mikhail Klimentiev/RIA Novosti
Russian president hold his annual address on Dec. 1
Russian President Vladimir Putin's annual State-of-the-Nation address to the Federal Assembly (Russia's parliament) has set development tasks for ten years ahead, State Duma (lower house of parliament) Speaker Vyacheslav Volodin said.
"This address is set to cover at least a ten-year planning horizon, until 2027 and ever further," he told reporters.
Volodin pointed out that the new tax legislation alone was planned to be discussed in 2017-2018.
"A sound approach to each task should be adopted considering all the aspects. It will be necessary to maintain dialogue with civil society as well as businessmen and expert community. Final decisions will be made following a thorough analysis and preparatory work," the State Duma speaker stressed.
Source: TASS
All rights reserved by Rossiyskaya Gazeta.