Former Reagan assistant 'requests' Russian citizenship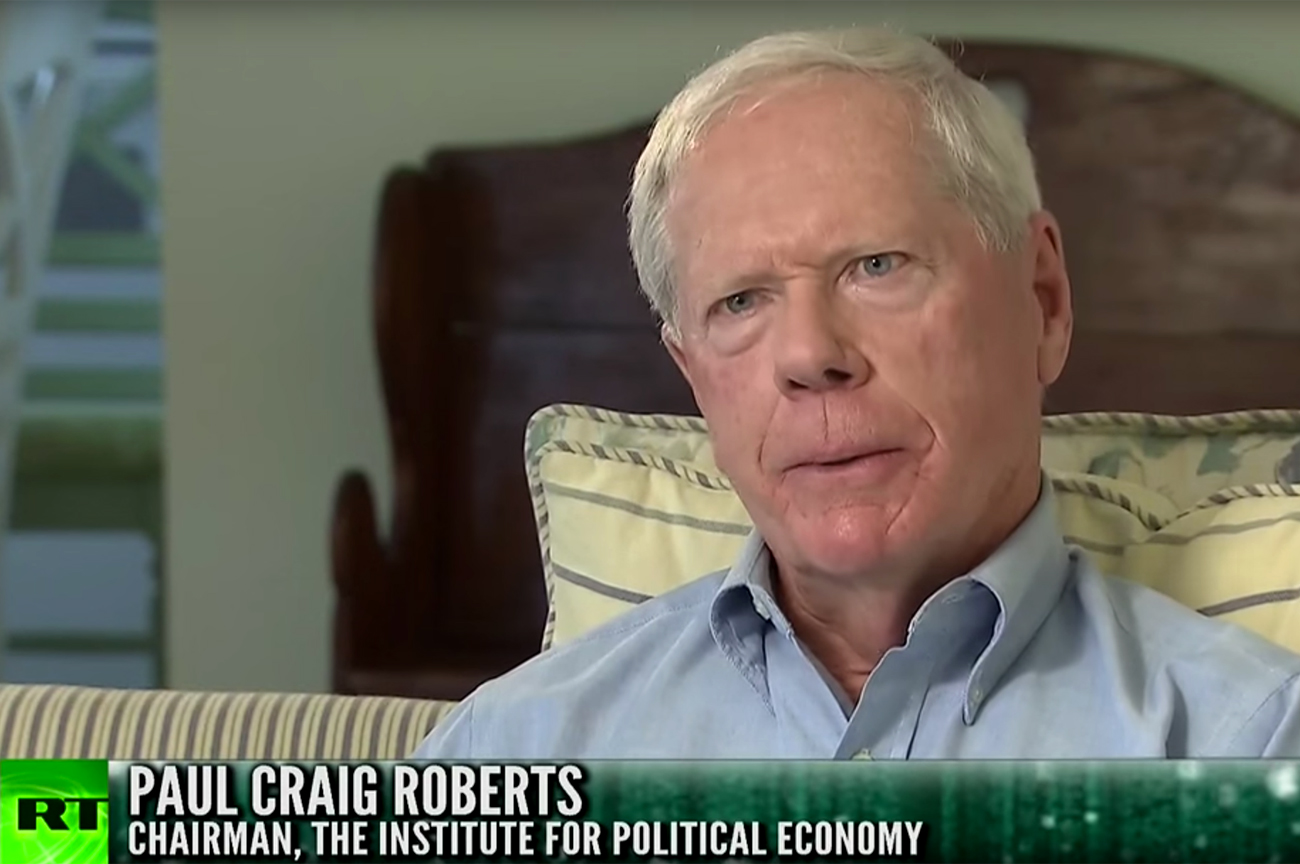 Screenshot from RT interview with Paul Craig Roberts, Nov. 25, 2015.
RT
American economist and former Reagan administration senior staffer jestingly appealed to President Putin to grant him Russian citizenship and give him job at the Russian embassy in Washington. Kremlin spokesperson Dmitry Peskov says the request "will be considered."
American economist and former U.S. Assistant Secretary of the U.S. Treasury for economic policy under Ronald Reagan (1981-1982) has facetiously requested a Russian passport. Paul Craig Roberts published an ironic open letter to President Vladimir Putin on his website on Nov. 28, in response to media reports that called him "a Russian agent."
"Now that CIA agent Craig Timberg posing as a Washington Post reporter has blown my cover and exposed me as a Russian agent, I was wondering if I might ask you for a Russian passport and a bit of diplomatic cover, perhaps assistant press officer at the Russian embassy in Washington, until I can get out of the country. I saw that you gave a passport to Steven Seagal, so I am hopeful that being a Russian agent is as important as teaching martial arts to Russians," the economist wrote.
The Kremlin, in turn, has stated that the Russian president will consider Roberts's appeal if he files a request, Putin's press secretary Dmitry Peskov said on Nov. 30.
"To obtain Russian citizenship, one must complete the relevant application. If the request is submitted, it will be considered," Peskov explained to RIA Novosti news agency.
All rights reserved by Rossiyskaya Gazeta.