Erdogan to Putin: Russia and Turkey should trade in national currencies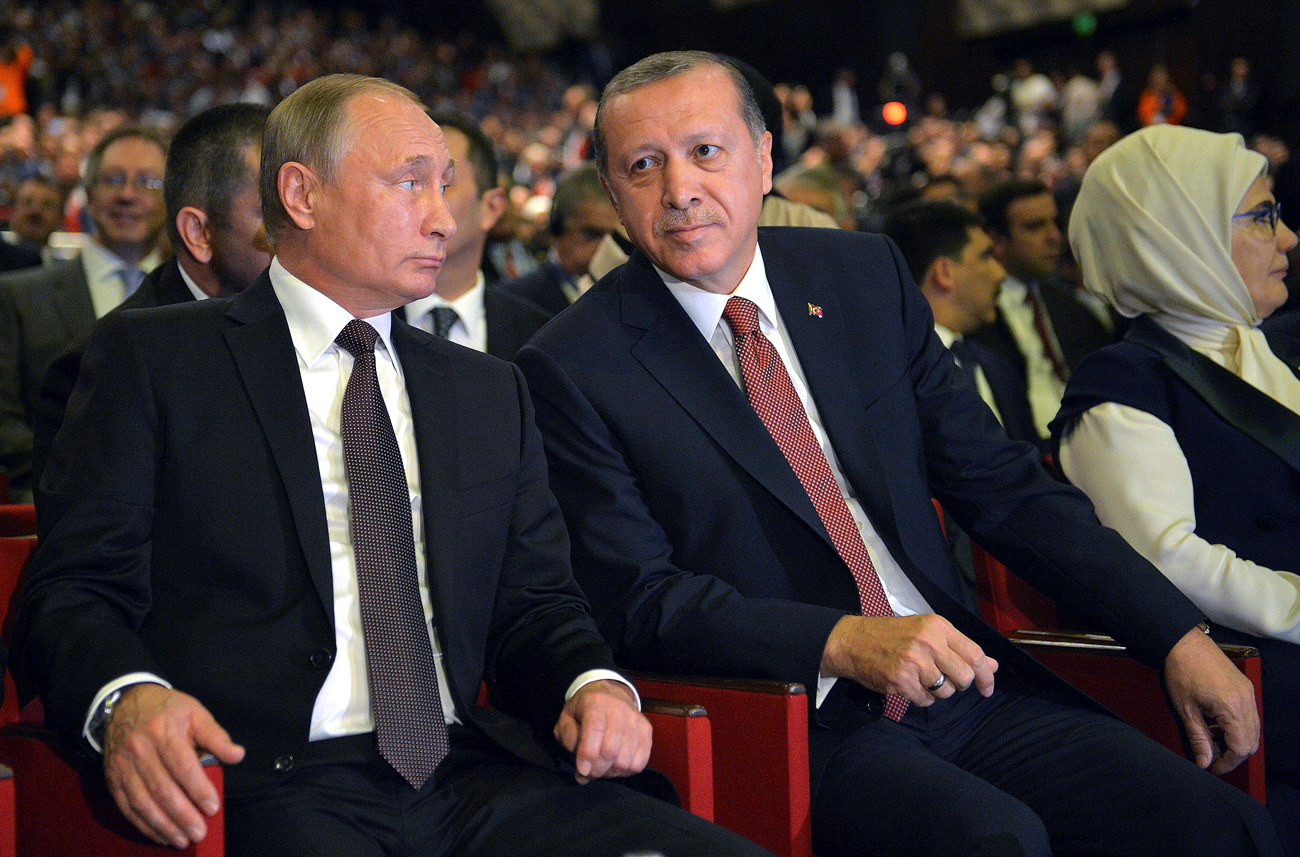 Russian President Vladimir Putin and Turkish President Tayyip Erdogan attend a session of the World Energy Congress in Istanbul, Turkey, October 2016.
Reuters
'I am hopeful we will be capable of implementing it'
Turkey has suggested to Russia that bilateral trade should be in the ruble and lira, President Recep Tayyip Erdogan said unveiling a new shopping mall in Istanbul on Dec. 3.
"I told (Russian President Vladimir) Putin to trade in national currencies. We will pay in rubles for everything we buy and you pay us in liras," Erdogan said, adding he had made a similar proposal to China and it "was accepted as sensible."
"I issued instructions for the central bank. I am hopeful we will be capable of implementing it. Moreover, turbulences on the world market have a temporary impact on our country," Erdogan added.
Turkey's president urged his fellow countrymen and local companies to use the Turkish lira and to make payments in the national currency. The authorities believe that owing to this, demand for the national currency would increase, resulting in the lira strengthening.
Source: TASS
All rights reserved by Rossiyskaya Gazeta.