Part of Progress cargo spacecraft found in southern Siberia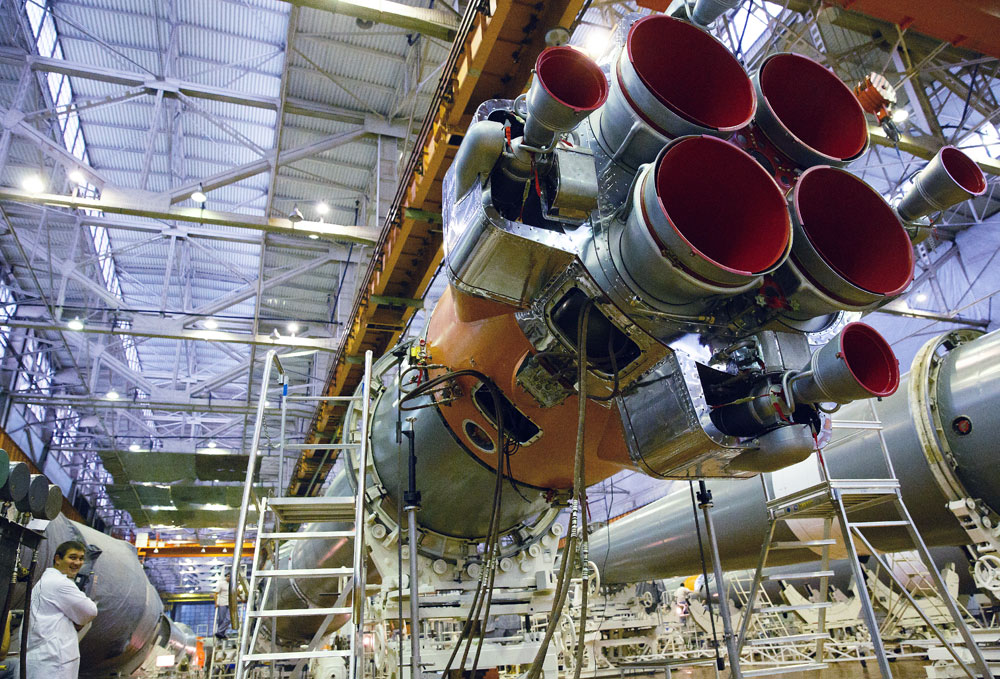 Part of a rocket booster stage in the assembly room at TsSKB Progress State Research and Production Space Centre, Russia's leading developer, manufacturer and operator of middle-class launch vehicles and science-related automatic spacecraft.
Pyotr Gridin / TASS
Progress MS-04 launched on Dec.1 burned up in atmosphere and fell in Tuva
A part of the Progress MS-04 spacecraft has been found in Tuva's Ulu-Khemsky district in Russia's southern Siberia, a spokesman for the Emergencies Ministry's local department told TASS on Dec. 3.
"We were informed by a local resident who found a metal object of a round shape in 15 kilometers from the settlement of Aylig-Khem in the locality of Tos-Tevek. An operational group of a firefighting garrison was dispatched to the scene. They inspected the territory and, as a result of activities carried out on the mountainside, found a part of the cargo spacecraft - a metal object shaped as a sphere with 90 centimeters in diameter," the spokesman said.
The Progress MS-04 robotic supply ship was launched atop the Soyuz-U carrier rocket from the Baikonur space center in Kazakhstan on Dec. 1 at 5:51 pm Moscow time. Later, Russia's space agency Roscosmos reported that the spacecraft was lost after an anomaly occurred during the third stage operation.
The spacecraft burned up in the atmosphere, and the remaining debris fell in a remote unpopulated area in Russia's southern Siberian republic of Tuva.
The next Progress MS launch is scheduled for Feb. 2.
Source: TASS
All rights reserved by Rossiyskaya Gazeta.