Russia, Germany, Interpol watch black markets to find Palmyra artefacts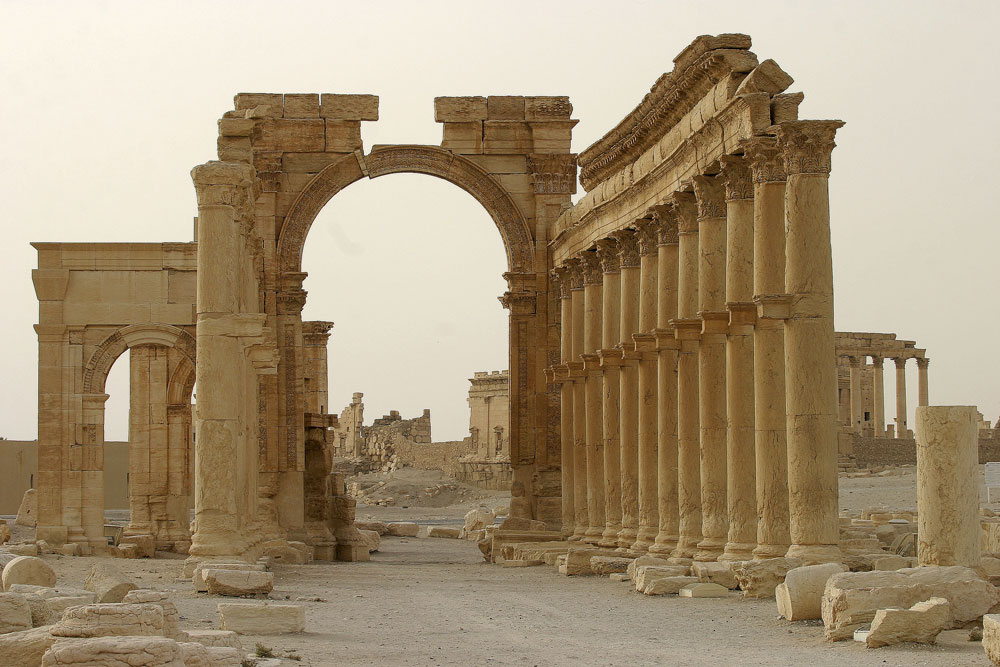 The historical city of Palmyra, Syria (the picture was taken on June 12, 2009).
Reuters
The Hermitage's director: museums work jointly with the police
Russia in cooperation with Interpol and Germany is working on studying markets of arts objects to trace smuggling of artefacts from Palmyra, director of Russia's Hermitage Museum Mikhail Piotrovsky said in an interview with Rossiya 24 television channel on Dec. 4.
"We have spoken separately to counterparts from Interpol and UN, and separately agreed with counterparts from Germany that jointly we shall study the Russian and German markets," he said. "Not only by police means, but to see what happens around museums to understand and see what channels are available and where everything is moving."
"They are not numerous in Europe, but the big question is where everything moves on, and here museum specialists jointly with the police, each having own functions, are capable of arranging it so that trade becomes unattractive - they will either stop robbing or will destroy everything they have. Thus, nothing can be simple here."
The Russian sappers had been on a mine clearing mission in Palmyra since April 2 where they first demined the city's historic part and then residential areas. The group comprised dog handlers with mine-sniffing dogs. The Russian specialists also used Uran-6 robotic systems.
Palmyra, an ancient city in Syria's Homs province, had been controlled by Islamic State militants since May 2015 and was liberated by the Syrian army in late March 2016, with support from the Russian air group, which performed about 500 sorties, and special operations forces.
Source: Tass
All rights reserved by Rossiyskaya Gazeta.