Jailed activist Ildar Dadin convoyed to another region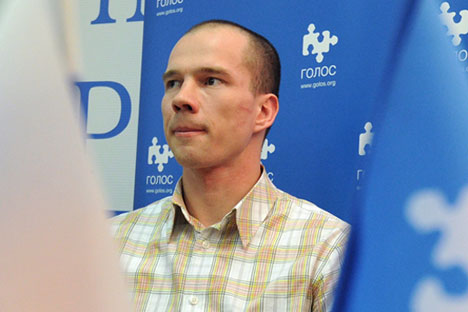 Russian activist Ildar Dadin.
Kommersant Photo
Russian activist sentenced for violations of the rules of public gatherings
Jailed Russian activist Ildar Dadin, who complained of torture and abuse in his penal colony in Karelia, northwestern Russia, was transferred to another region late last week, the head of the regional press service of Russia's Federal Penitentiary Service (FSIN) told TASS on Dec. 5.
"Under the law, we cannot say to what region he was sent, that's why you should wait for information from Dadin himself," Vitaly Fefelov said. Within 10 days after his arrival in the new penitentiary facility, Dadin is expected to inform his relatives about its location.
The media earlier published Dadin's letter in which he claimed to have been tortured in the colony number 7 in Segezh. Members of Russia's Presidential Council for Civil Society Development and Human Rights said in a report no objective evidence to prove Dadin's claims of being tortured in a Karelian penal colony could be found so far.
Dadin is the first person in Russia sentenced for violation of Article 212.1 of the Criminal Code (repeated violations of the rules of public gatherings). In December 2015, Moscow's Basmanny District Court found Dadin guilty on four counts of participating in unauthorized protests in Moscow. Dadin was sentenced to three years in a penal colony but then the Moscow City Court reduced his jail term to two and a half years. However, his defense attorney filed an appeal against the sentence to the Russian Supreme Court.
Source: TASS
All rights reserved by Rossiyskaya Gazeta.