Russian ambassador says Moscow ready to restore relations with UK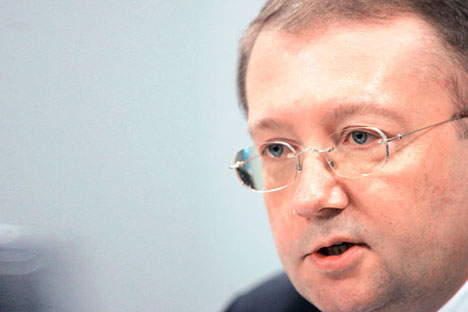 Alexander Yakovenko: "There is no grounds for conflict."
Reuters
'There is no grounds for conflict,' Alexander Yakovenko says
Russia is ready to rebuild ties and hopes to develop real cooperation with London, Russian Ambassador to the UK, Alexander Yakovenko, said in an interview with the Daily Mail newspaper on Dec. 13.
"Russia is ready to restore its relations with the UK insofar as the British Government is willing to do likewise," the Daily Mail quoted Russia's top UK envoy as saying.
"We will take reciprocal steps if the British leadership decides to change its stance towards Russia," the ambassador said.
Yakovenko described the UK-Russia political relationship in recent years as "quite volatile" with "abrupt changes from relatively good to overt hostility." He also added that Russia had "never considered NATO and Great Britain as a threat".
"There is no grounds for conflict," the Russian diplomat said.
"One should not forget that Russia is a major military power and we have got to keep our military in good shape and that means flying and sailing past the British Isles. That is pure geography. I can assure you that Russia doesn't view Britain as a strategic adversary, and it just cannot be," Yakovenko stressed.
Source: TASS
All rights reserved by Rossiyskaya Gazeta.