Over 3,000 militants voluntarily leave Aleppo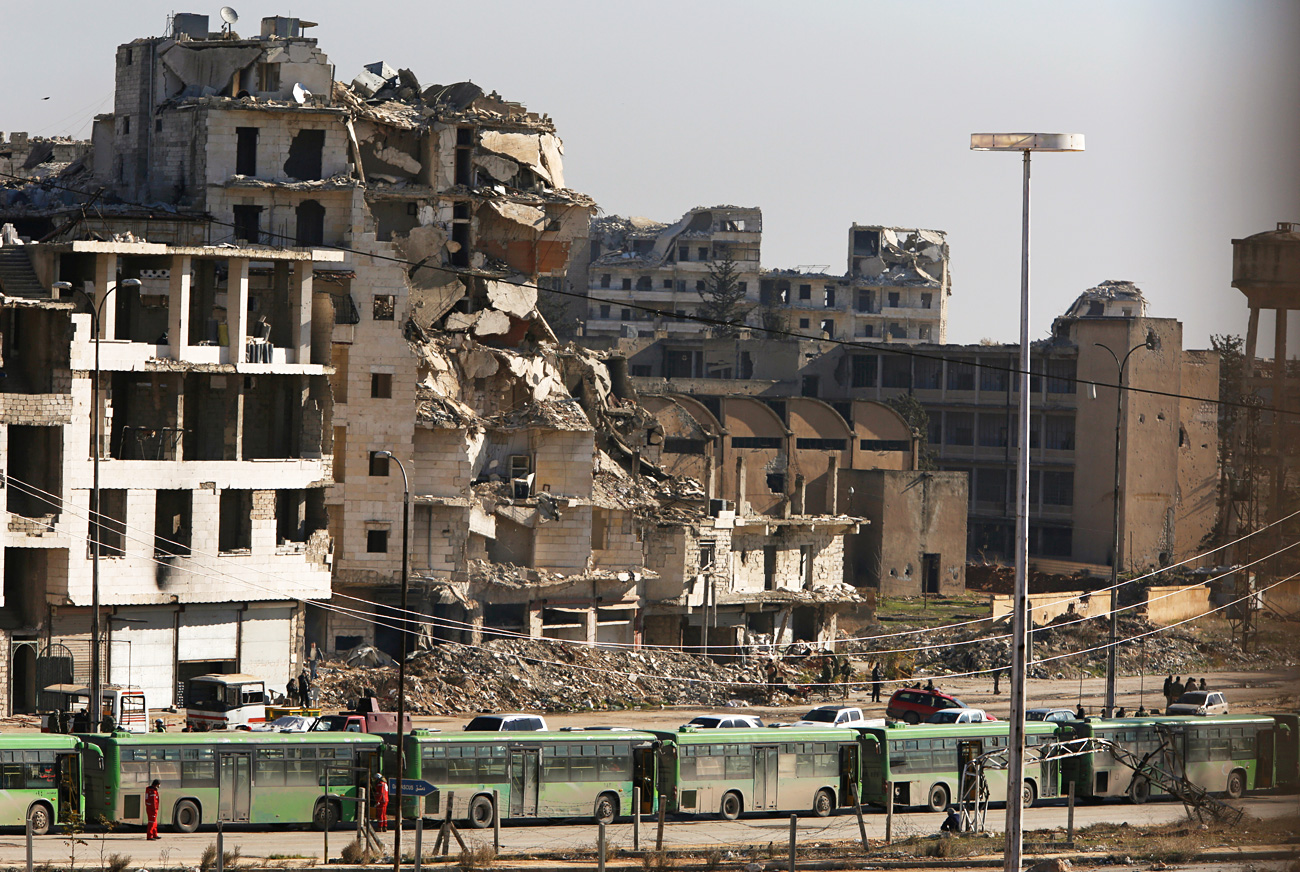 Buses are seen parked in Aleppo's government controlled area of Ramouseh, as they wait to evacuate civilians and rebels from eastern Aleppo, Dec. 15, 2016.
Reuters
Half of them amnestied and released, Russian military official said
More than 3,000 militants have left Aleppo of their own free will, and more than half of them have been amnestied and released, Deputy Chief of the Russian General Staff's Main Operations Department Lieutenant-General Viktor Poznikhir said.
"A total of 3,033 militants have left Aleppo voluntarily, 1,524 of them have been amnestied and released, while the rest are checked," he said.
An operation to withdraw 5,000 militants and their families from eastern Aleppo began on Dec. 15, the chief of Russia's General Staff, General of the Army Valery Gerasimov, said in earlier remarks.
"A humanitarian corridor has been created for the evacuation of militants. This corridor is 21 kilometers long. Six kilometers lie across Aleppo's territories controlled by government troops and another 15 kilometers through territories in the hands of illegal armed groups," Gerasimov said. Twenty passenger busses and ten ambulances are used for the operation. Some militants use their own cars, which number about 100, he added.
Source: TASS
All rights reserved by Rossiyskaya Gazeta.