Moscow court cancels seizure of WADA informer Rodchenkov's property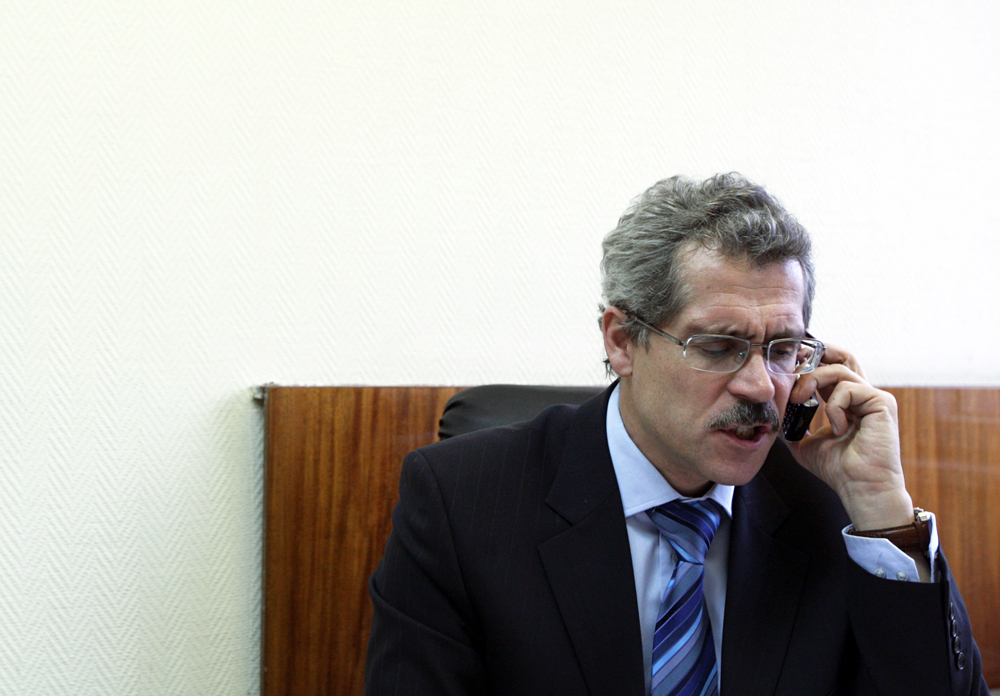 Former head of the Moscow Anti-Doping Laboratory Grigory Rodchenkov.
Valeriy Melnikov/RIA Novosti
Court ruled in August 2016 to seize Grigory Rodchenkov's plot of land
The Moscow City Court has ruled to cancel the seizure of property belonging to former head of the Moscow Anti-Doping Laboratory Grigory Rodchenkov accused of power abuse, a TASS correspondent reports from the courtroom.
"The court has ruled to overturn a decision by Moscow's Basmanny Court and send the case for a retrial to the same court but made up of different judges," a judge read out the verdict.
An investigator said during court hearings on Dec. 16 he wanted to question Rodchenkov in the United States under the criminal case.
"By now, a request for legal assistance in the questioning of Rodchenkov has been sent to the United States but no reply has been received," he said.
The investigation also believes that a plot of land and houses in the Moscow Region can be acquired with the money received from the sale of prohibited substances, which Rodchenkov was selling to Russian athletes under the guise of vitamins.
In turn, lawyer Alexei Sklyarenko read out the testimony of Rodchenkov's wife. She reported that she did not know whether he husband had had another source of income besides his salary.
"I don't know whether my husband had another source of financing, apart from his salary. My husband gave the house and the land plot to his daughter as a present and sent me a power of attorney from the US where he is now living. The house was re-formalized as the property of our daughter Marina given as a gift for her wedding," the testimony says.
Moscow's Basmanny Court ruled in August 2016 on the investigator's petition to seize Rodchenkov's plot of land as an injunctive measure. A criminal case has been opened against Rodchenkov in Russia on the charges of the abuse of authority.
On July 18, the independent commission of the World Anti-Doping Agency (WADA) chaired by Canadian lawyer Richard McLaren released a report on the results of a probe into the alleged doping schemes at the 2014 Sochi Winter Olympic Games. The report claimed that doping tests were changed in Russia in 643 cases between 2012 and 2015, and that athletes in 30 sports were involved in that system.
Grigory Rodchenkov, who now lives in the United States, claimed in an interview with The New York Times published in mid-May that Russia's sports authorities allegedly prepared a special doping program for national athletes in order to win most of the medals at the Winter Olympics in Sochi in 2014.
Source: TASS
All rights reserved by Rossiyskaya Gazeta.