2017 IBSF World Championship relocated to Germany's Konigsee from Sochi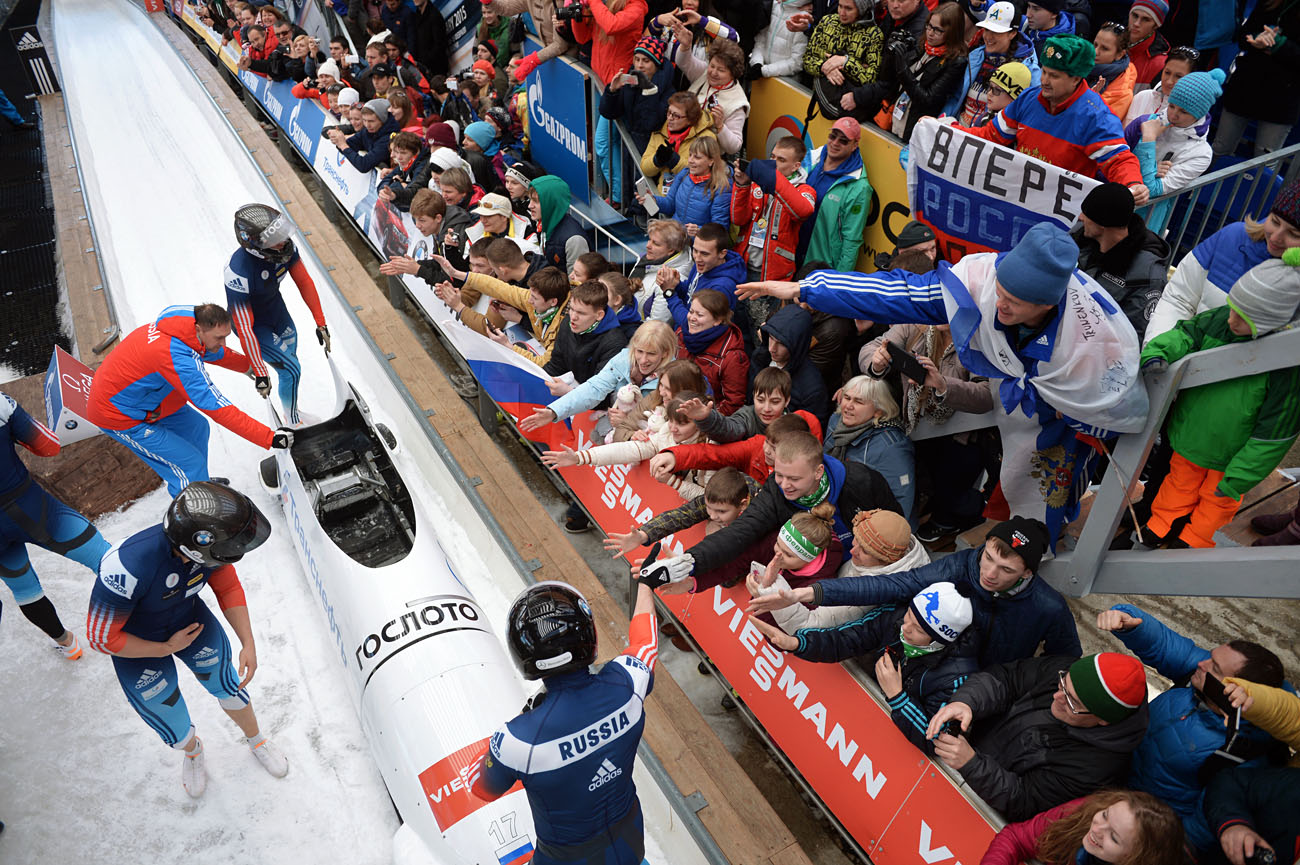 Nikita Zakharov, Maxim Mokrousov, Kirill Antyukh and Vasily Kondratenko (Russia) at the finish of a heat during the four man bob event at the Bobsleigh World Cup 8 in Sochi, Feb. 15. 2015.
Mikhail Mokrushin / RIA Novosti
Championship was scheduled to be held on Feb. 13-26
The 2017 IBSF (International Bobsleigh and Skeleton Federation) World Championship will be held in Germany's Konigsee, the IBSF press service announced on Dec. 19.
"Following the recent decision by the IBSF Executive Committee to move the IBSF Bobsleigh & Skeleton World Championships 2017 the IBSF had to select the location for the new host," the federation said in its statement. "…the IBSF selected Konigsee, Germany."
Early last week, the IBSF its decision to relocate the 2017 World Championship from the Russian Black Sea resort city of Sochi to another venue, which was to be determined in the following days. The IBSF decision followed announcements of some countries on their intention to boycott the event in Russia.
The international federation explained its decision to relocate the championship in order to give the possibility of taking part in the tournament for all athletes and coaches instead of holding the event amid ungrounded speculations.
The 2017 IBSF World Championship was scheduled to be held at the Sochi Olympic facilities on Feb.13-26. The calls for the boycott of the championship in Russia followed the recent report delivered by an independent panel of specialists from the World Anti-Doping Agency (WADA).
All rights reserved by Rossiyskaya Gazeta.