Russian ambassador's murder in Ankara to be addressed with UN Security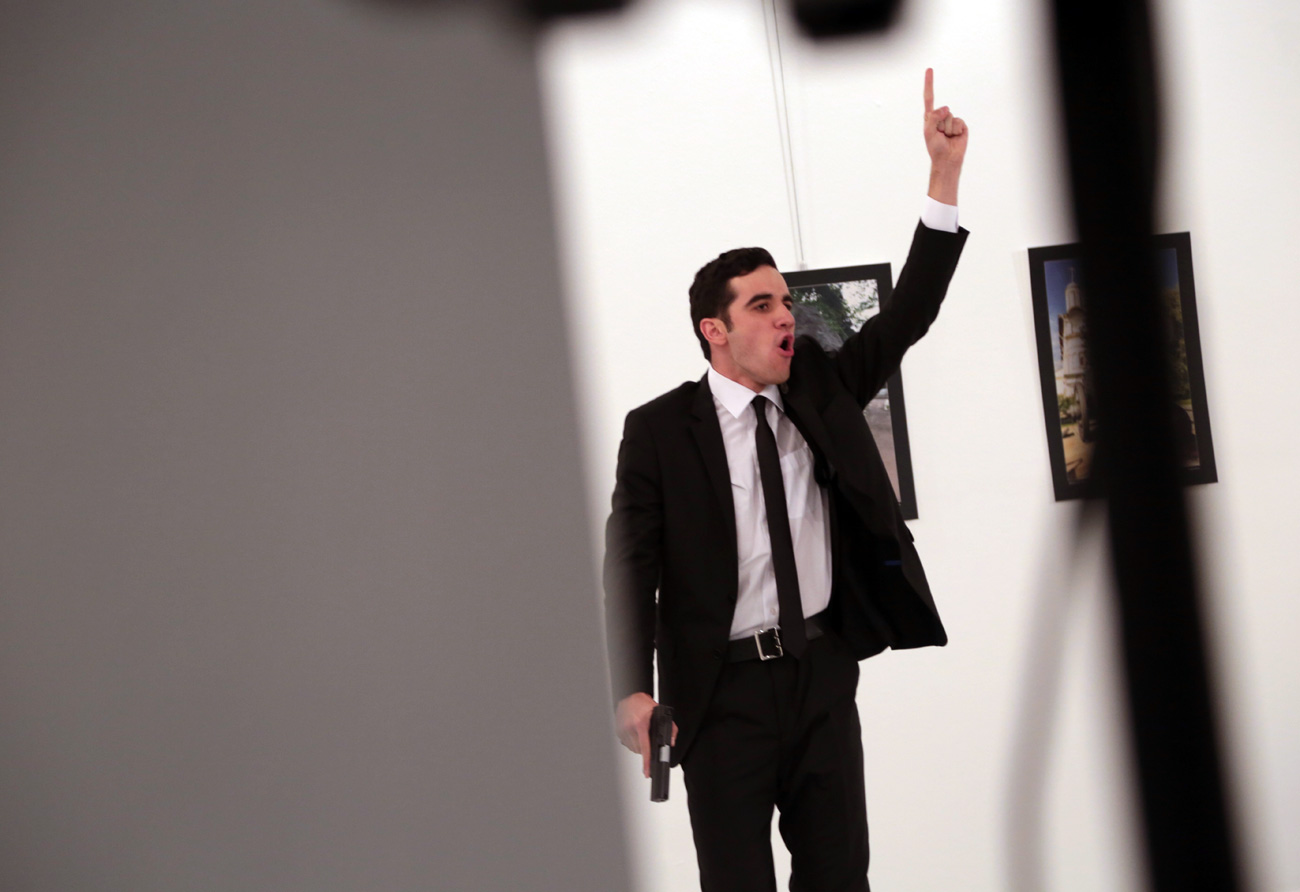 An unnamed gunman gestures after shooting the Russian Ambassador to Turkey, Andrei Karlov, at a photo gallery in Ankara, Turkey, Monday, Dec. 19, 2016.
AP
Russian ambassador to Turkey dies of wounds
Russia will address the UN Security Council regarding the assassination of Andrei Karlov, the Russian Ambassador in Ankara, who was killed as a result of a terrorist attack in the Turkish capital on Dec. 19, Maria Zakharova, a spokeswoman for the Russian Foreign Ministry, said.
The Russian Ambassador to Turkey Andrei Karlov speaks a gallery in Ankara on Dec. 19, 2016. The gunman is seen at rear on the left. / AP
"This issue will be immediately raised today with the members of the UN Security Council," Zakharova said. "There is no place for terrorism and we will be resolutely fighting against it."
"We qualify the events as a terrorist attack, we stay in contact with Turkish officials who have pledged that a thorough all-round investigation will be carried out. The attackers will be punished. Today this issue will be brought up at the UN Security Council," she said.
All rights reserved by Rossiyskaya Gazeta.