India condemns killing of Karlov, Russian embassy opens condolence book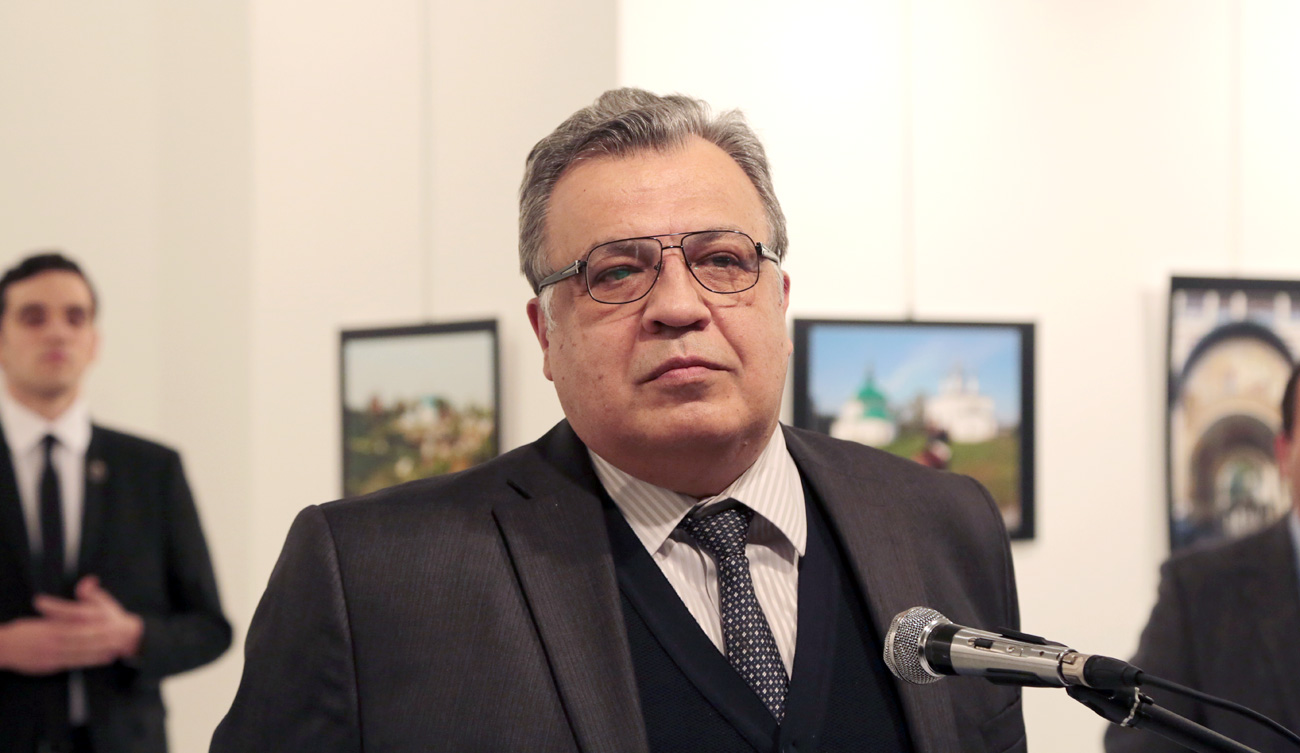 The Russian Ambassador to Turkey Andrei Karlov speaks a gallery in Ankara Monday Dec. 19, 2016. A gunman opened fire on Russia's ambassador to Turkey Karlov at a photo exhibition on Monday. The gunman is seen at rear on the left.
AP
The Russian Embassy in Delhi opened a condolence book for the murdered envoy, as India strongly condemned the terrorist incident in Ankara.
As the Indian government strongly condemned the killing of the Russian Ambassador to Turkey, the Russian Embassy in India opened a condolence book at the embassy in memory of Andrey Karlov, the slain Russian Ambassador, killed in a terrorist attack in Ankara.
A statement issued Tuesday said, "With profound grief the Embassy of the Russian Federation informs that Ambassador Extraordinary and Plenipotentiary of the Russian Federation to the Republic of Turkey Andrey Karlov was assassinated in the terrorist attack on Monday, December 19, 2016, in Ankara.
In this connection, a Condolence Book will be opened at the Embassy of the Russian Federation (Main Gate), Shantipath, Chanakyapuri on Tuesday, December 20, 2016, from 12:00 to 18:00."
The Indian government strongly condemned the killing of Ambassador Karlov, calling it a "dastardly act."
A strong statement issued Tuesday by the Indian foreign ministry said, "India strongly condemns the tragic assassination of the Ambassador of the Russian Federation to Turkey. We are deeply saddened and shocked by this dastardly act. We offer our condolences to the family of Ambassador Andrey Karlov and share their pain and grief. There can never be any justification for violence and terrorism."
Ambassador Karlov was attending a public function when he was shot to death by a lone gunman, claiming to speak for the rights of Syrians in Aleppo.
All rights reserved by Rossiyskaya Gazeta.