U.S. ambassador to Moscow offers condolences over Russian diplomat's murder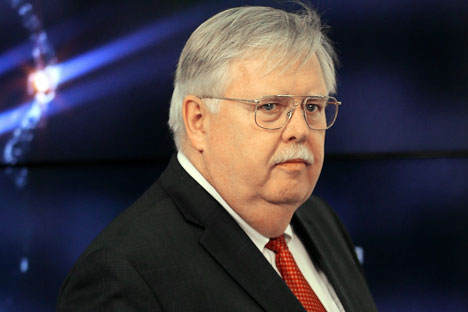 U.S. Ambassador to Russia John F. Tefft.
Anton Denisov / RIA Novosti
'He was professional who died doing hard but necessary work of diplomat'
U.S. Ambassador to Russia John Tefft has offered condolences to Russia over the murder of Ambassador Andrei Karlov in Ankara.
"He was a professional who died doing his hard but necessary work of a diplomat," Tefft wrote on the U.S. embassy page in Twitter on Dec. 20. "Rest in peace," Tefft said.
The Russian embassy in Washington will open a Condolence Book at 2:30 p.m. local time on Dec. 20.
The Russian diplomats said that the condolences had already "started to arrive." The White House, the State Department and the Pentagon have already made corresponding statements. Ordinary Americans have brought flowers to the Russian embassy's fence.
Russia's ambassador to Turkey Andrei Karlov was gunned down in Ankara late on Dec. 19 as he was opening a photo exhibition titled "Russia: From Kaliningrad to Kamchatka, through the eyes of a traveler."
According to Ankara, Turkish security services liquidated the assassin who himself turned out to be a policeman. Three people were injured in the incident, which the Russian Foreign Ministry described as a terror attack. The Russian Investigative Committee, which initiated criminal proceedings, classified Karlov's murder as an act of international terrorism.
All rights reserved by Rossiyskaya Gazeta.