Kadyrov names children's hospital in Grozny after late Dr. Lisa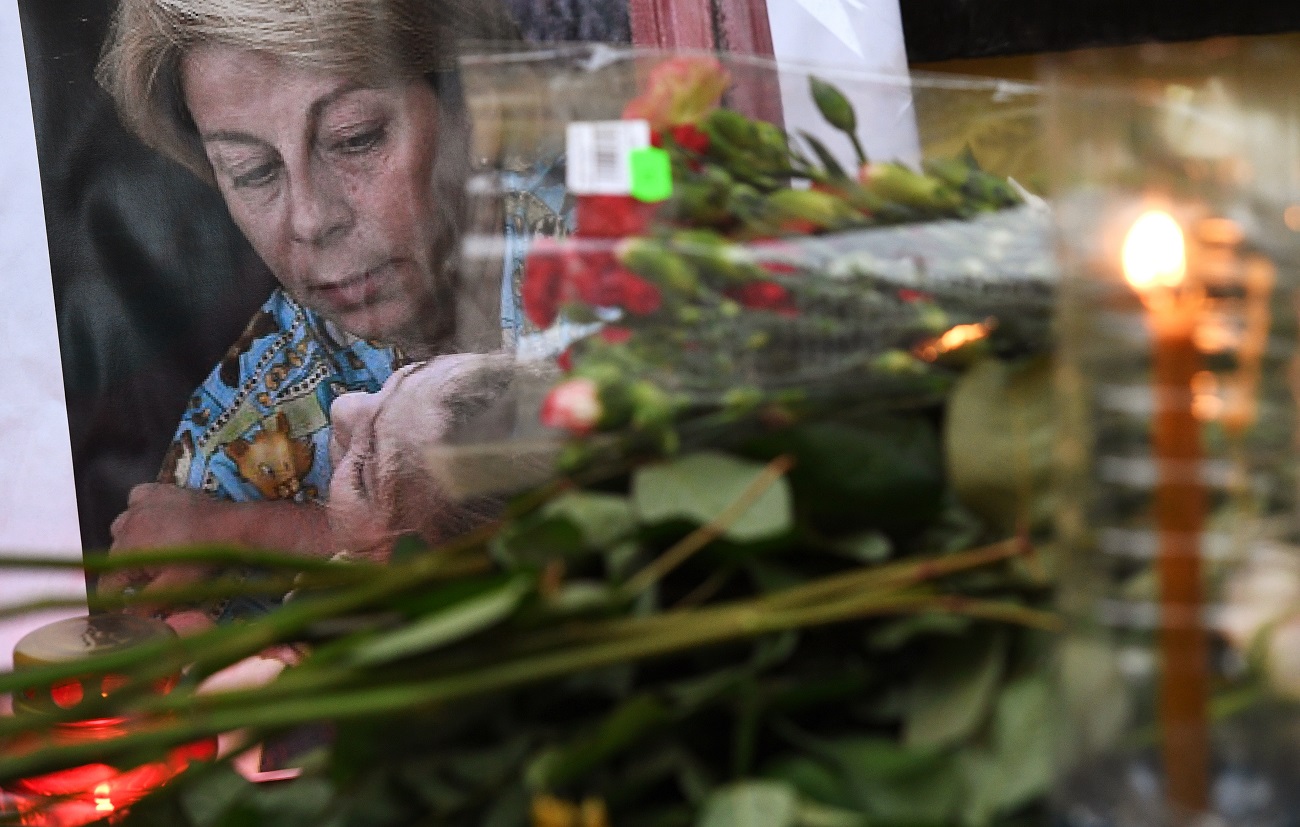 Flowers laid near the office of the Fair Aid charity foundation to commemorate its founder Elizaveta Glinka, who was killed as a result of the Tu-154 plane crash.
RIA Nosvosti
Elizaveta Glinka died in a plane crash near Russia's Sochi
A republican hospital for children in Chechnya's capital of Grozny has been named after late Elizaveta Glinka, known as Dr. Liza, who died in a plane crash near Russia's Sochi on Dec. 25, Chechen leader Ramzan Kadyrov said.
"I have decided to name the republican children's hospital in the city of Grozny after Elizaveta (Glinka)," Kadyrov wrote in his Instagram account.
According to the Chechen leader, Dr. Liza dedicated her life to the noblest duty ever, which was saving children from conflict zones.
"Having an exemplary doctor's education, she could have simply worked at a regular hospital, but she chose a complicated path of helping those, who had no hope for help at all," Kadyrov said. "She will always be remembered by people."
Elizaveta Glinka, who is Executive Director of the Fair Aid charity fund, was on the list of passengers of the Tu-154 that crashed in the Black Sea near Sochi on Dec. 25 morning. The charity fund later confirmed that Glinka flew to Syria onboard the Defense Ministry's plane.
There were 92 people on board the aircraft in total, including eight crew members and 84 passengers. Among the passengers were Elizaveta Glinka as well as military servicemen and nine reporters, from Russian television channels Channel One, Zvezda and NTV.
Source: Tass
All rights reserved by Rossiyskaya Gazeta.