Decoding of Tu-154 plane's black boxes may take up to several weeks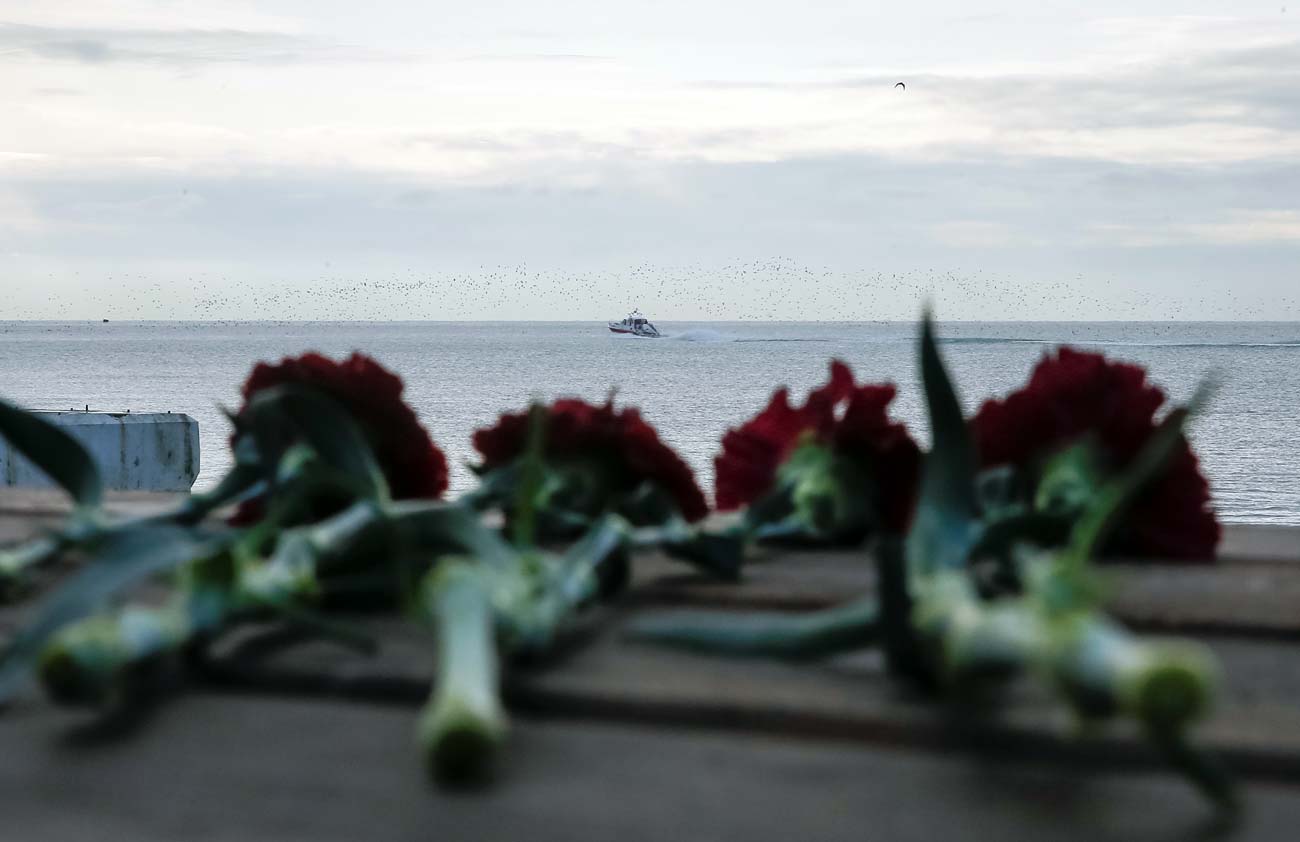 Flowers are placed on a pier as a boat of Russian Emergencies Ministry sails near the crash site of a Russian military Tu-154 plane, which crashed into the Black Sea on its way to Syria on Sunday, in the Black Sea resort city of Sochi, Russia
Reuters
The flight data recorders found on Dec. 27
The decoding of flight data recorders of the Tu-154 plane that crashed in the Black Sea near Sochi may last for up to several weeks depending on the tape's condition, a source close to the investigation told TASS on Dec. 27.
"To analyze all this, there is the need to look at the condition of the tape and try to decode all this, this cannot be done during one day. The process may take from a few days up to several weeks," the source said.
The flight data recorders will be transported submerged in the water, the source said, adding that no air should penetrate them. "The container is hermetically sealed and can weather 36 hours in the sea water. This the ideal time during which it should be pulled from the water, but this is no limit," he stressed.
The Tu-154 plane from Russia's Defense Ministry crashed in the early morning hours of Dec. 25 shortly after taking off from the Black Sea resort of Sochi. There were 92 people on board the aircraft, including eight crew members and 84 passengers that lost their lives in the plane disaster.
All rights reserved by Rossiyskaya Gazeta.