Russia 'in contact' with Turkey on possible Astana meeting on Syria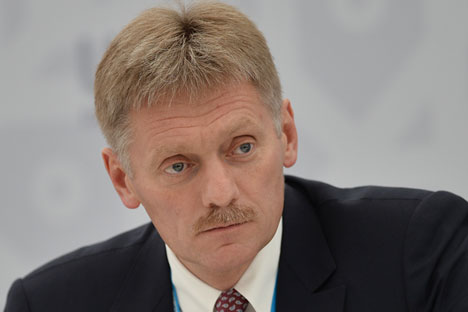 Dmitry Peskov.
RIA Novosti/Vladimir Astapkovich
Moscow and Ankara have allegedly agreed on a plan of ceasefe
Russia and Turkey are in constant contact on the possible talks on the Syrian settlement in Kazakhstan's capital Astana, Kremlin spokesman Dmitry Peskov told reporters on Dec. 28.
"Indeed, constant contacts with the Turkish colleagues are held to discuss various modes of a possible dialogue that is planned in Astana. All this is in line of searching for political settlement in Syria," Peskov said.
Peskov refused to comment on Turkey's media reports that Moscow and Ankara have allegedly agreed on a plan of a comprehensive ceasefire in Syria. "I cannot answer this question now, I have no enough information," he stressed.
Turkey's state-run Anadolu news agency reported earlier on Wednesday that the agreement reached by Russia and Turkey envisages establishing ceasefire from midnight on December 29. The plan will be in force in all areas of Syria where the fighting is underway between the government forces and armed opposition groups. It does not cover the terrorist organizations.
According to the report, if the ceasefire deal is implemented, the talks on political settlement of the conflict will be held in Kazakhstan's Astana. Moscow and Ankara will act as guarantors of the settlement.
Source: Tass
All rights reserved by Rossiyskaya Gazeta.