Russian sappers demine nearly 1,000 hectares in east Aleppo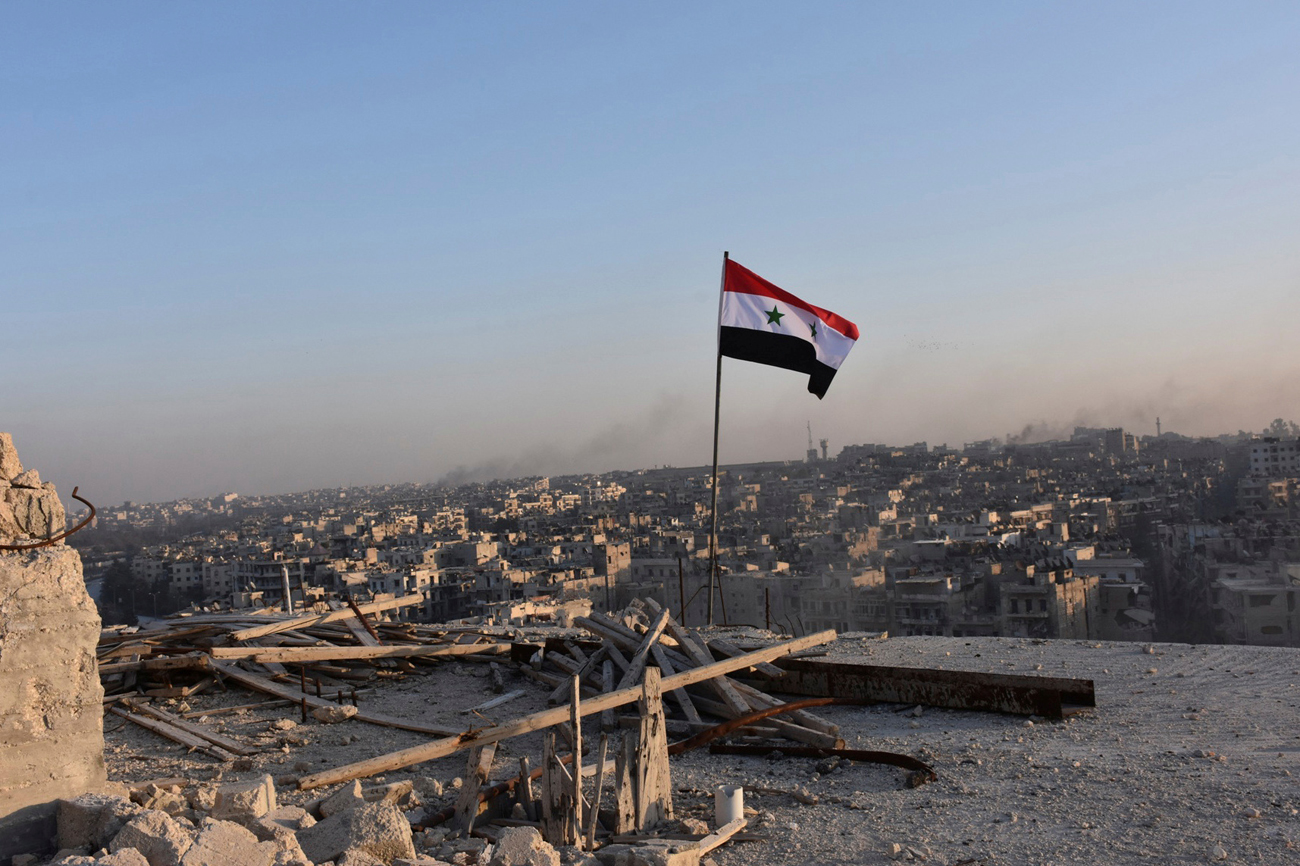 A Syrian national flag flutters near a general view of eastern Aleppo after Syrian government soldiers took control of al-Sakhour neigbourhood in Aleppo.
Reuters
In total, Russian servicemen defused about 14,700 explosive devices
Russian sappers have cleared 966 hectares in eastern Aleppo from mines since the start of the humanitarian demining operation, the Russian Center for Reconciliation of Opposing Sides in Syria said in a statement on Dec. 28.
"Explosive devices have been removed from nearly 350 kilometers of roads and 2,149 buildings (111 of them socially important), including 44 schools, 38 mosques, 10 hospitals, two kindergartens, three pumping stations, two power plants, one water purification plant and one bread-baking plant," the statement reads.
In the past 24 hours, the sappers removed mines from six schools, nine mosques and one kindergarten.
In total, Russian servicemen defused about 14,700 explosive devices, including 6,700 homemade bombs.
The Russian sappers arrived in the Hmeymim airbase in Syria on December 3 to start the large-scale demining effort two days later. Russia's Defense Ministry said the most skilled specialists with experience in such operations, including in Palmyra, were sent there. A canine division is part of the group.
The General Staff earlier said more than 200 servicemen and almost 50 pieces of equipment would take part in the mine clearance effort in Aleppo.
Source: Tass
All rights reserved by Rossiyskaya Gazeta.