IBU slaps Russian biathlete Ekaterina Glazyrina with provisional suspension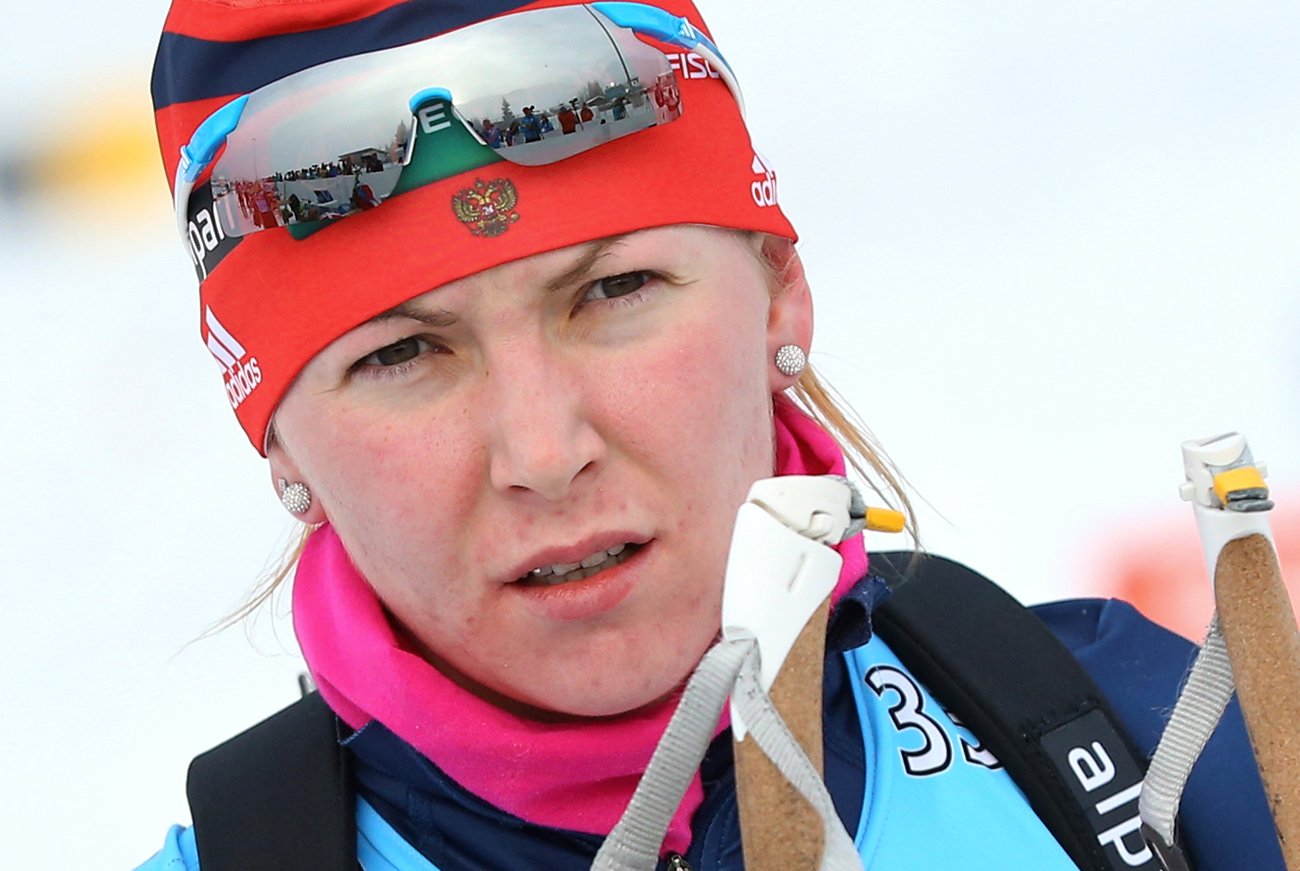 The decision based on McLaren Report investigation
The International Biathlon Union (IBU) announced on Feb. 10 its decision to impose a provisional suspension on Russian biathlon racer Ekaterina Glazyrina based on the information delivered in December by an international independent anti-doping commission.
"IBU provisionally suspends Ekaterina Glazyrina as of immediately based on McLaren Report investigation related to alleged anti-doping violation," the IBU said in its statement.
"Following the publication of the McLaren Report - Part II on Dec. 9, the IBU established a working group to evaluate the Report and study the available documents," according to the IBU statement.
"It initiated specific follow-up actions in order to get more data with regard to the alleged anti-doping rule violations."
"The Executive Board in its meeting today supported this proposal and decided to provisionally suspend Ekaterina Glazyrina with immediate effect from Feb. 10, 2017, pending the IBU determination of whether or not the athlete has committed an anti-doping Rule violation," he IBU stated.
"The athlete and the Russian Biathlon Union have been informed about the provisional suspension accordingly," the statement said. "The athlete is given an opportunity for provisional hearing."
According to Part Two of the report, delivered in early December in London by the WADA Independent Commission and its chairman, Canadian sports law professor Richard McLaren, more than 1,000 Russian athletes competing in summer, winter and Paralympic sports could have been involved in an alleged manipulation scheme to conceal positive doping tests.
Part Two of McLaren's report claimed in particular that doping samples of 12 Russian medalists of 2014 Winter Games in Sochi had been tampered with. In addition, doping tests of two more Russian athletes, who won four gold medals of the 2014 Sochi Olympics, had been falsified as well.
Source: TASS
If using any of Russia Beyond's content, partly or in full, always provide an active hyperlink to the original material.