Syrian forces, Russian air strikes retake ISIS position near Al-Bab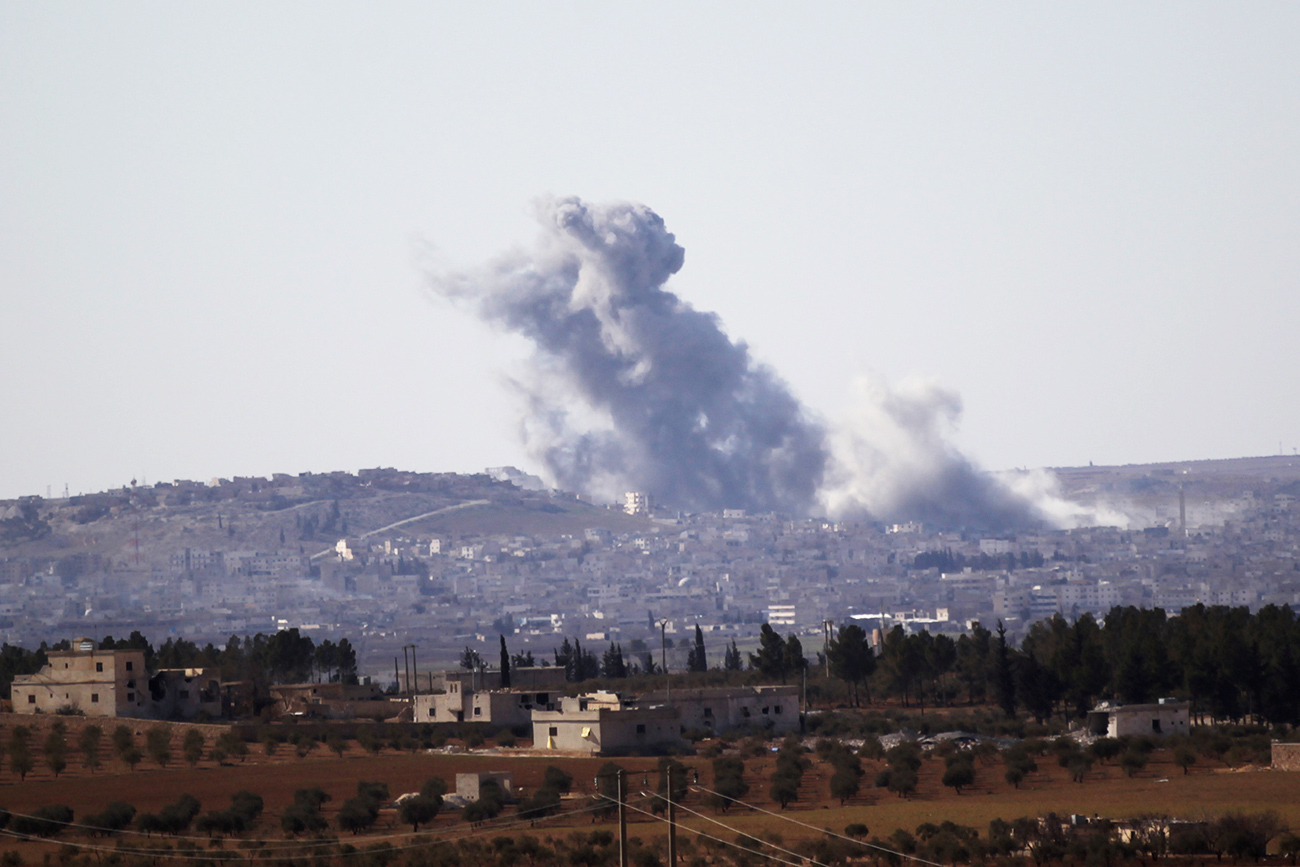 Smoke rises from the northern Syrian town of al-Bab, Syria, February 1, 2017.
Reuters
The town of Tadef was the most reinforced position of Islamic State
Syrian government forces supported by Russian air strikes have retaken the town of Tadef, the most reinforced position of Islamic State near the city of Al-Bab, and reached the contact line with the Free Syrian Army as it was coordinated with Turkey, Russia's Defense Ministry said on Feb. 11.
"On February 11, during an offensive operation in the northwest of the Aleppo province, the Syrian Armed Forces, supported by aviation of the Russian Aerospace Force, have liberated from ISIS terrorists the populated locality of Tadef, the militants' most reinforced position near the city of Al-Bab," the ministry said in a statement.
"The offensive operation resulted in the Syrian government forces' approach to the contact line coordinated with the Turkish side," it said.
Russia's Defense Ministry said that the government forces destroyed 650 militants, two tanks and four IFVs and 18 all-terrain vehicles with heavy weaponry and other equipment.
"Moreover, control has been regained over the road to Raqqa, along which ISIS military groups in the town of Al-Bab have been supplied with weapons and ammunition," the Russian defense ministry said.
Earlier on Feb. 11, the Lebanese television channel Al-Manar said that Syrian government forces were at a distance of 1.5 km from Al-Bab, besieged in the north and west by Syrian opposition units supported by Turkish troops. In August 2016, Turkey launched a military operation in northern Syria, code-named as Operation Euphrates Shield.
Source: TASS
If using any of Russia Beyond's content, partly or in full, always provide an active hyperlink to the original material.