U.S. intelligence has info on possible transfer of Snowden to U.S.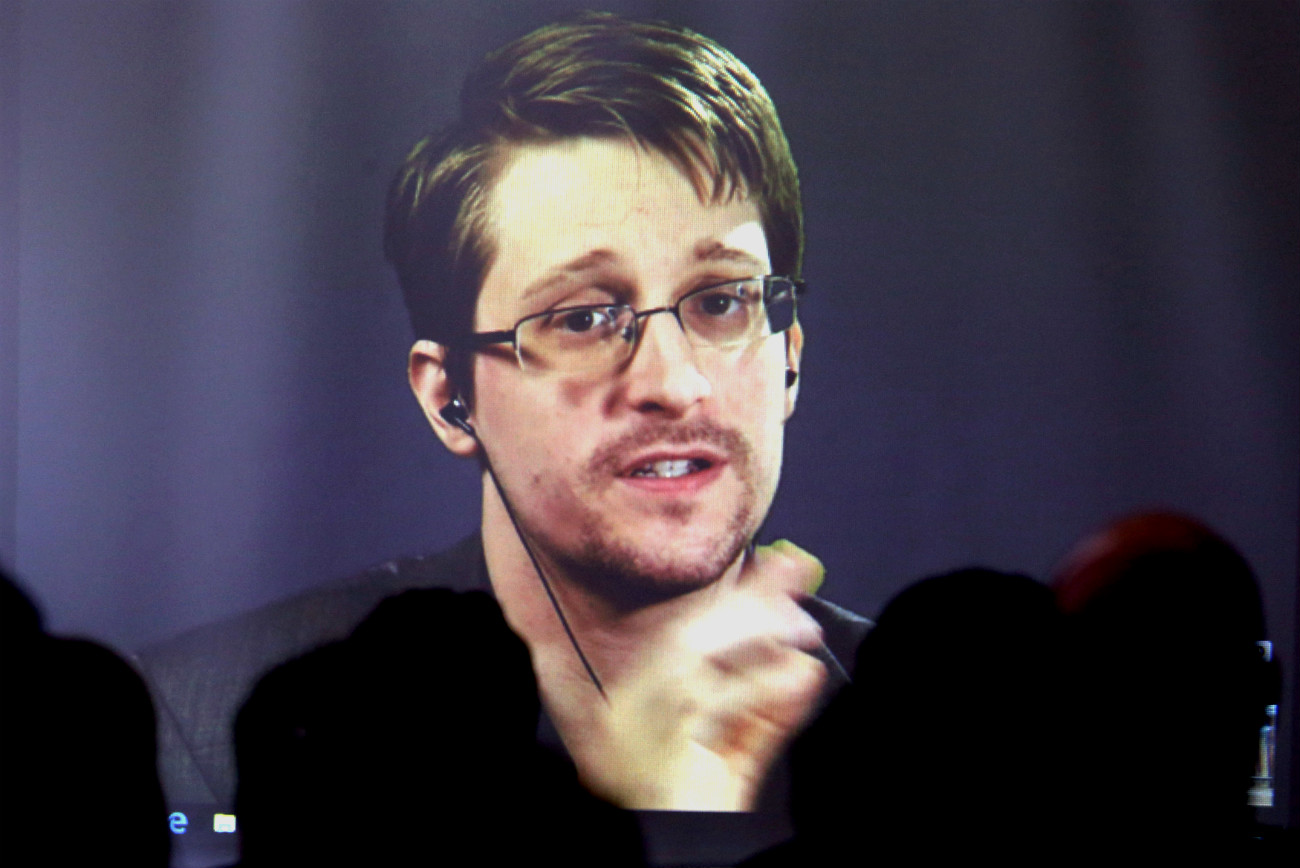 Edward Snowden speaks via video link during a conference at University of Buenos Aires Law School, Argentina, November 14, 2016.
Reuters
Snowden has already replied to the rumors
The U.S. intelligence has received information suggesting that Russian special services consider handing over NSA whistleblower Edward Snowden as a "gift" to Donald Trump, NBC reported citing unnamed U.S. intelligence sources.
The channel sources an unnamed U.S. official who came to the conclusion that Russia considers turning over Snowden to "curry favor" with Trump after analyzing "a series of highly sensitive intelligence reports detailing Russian deliberations." Another source confirmed the information about the Russian conversations.
Snowden's lawyer in the U.S., Ben Wizner, said he was unaware of such plans. "Team Snowden has received no such signals and has no new reason for concern," Wizner said.
Snowden's Russian lawyer Anatoly Kucherena told TASS on Feb. 7 that Russia has not received any requests from the United States to date. "No charges have been brought against Snowden to this day. Russia has received no extradition requests," he said.
He expressed hope that the new U.S. president "will take a balanced approach to this matter and make the sole decision that is correct - to terminate criminal prosecution of Edward Snowden, a man who loves America and misses it."
Snowden replied to the report on Twitter by saying that those rumors clearly show that he never worked with the Russian government.
"Finally: irrefutable evidence that I never cooperated with Russian intel," Snowden wrote. "No country trades away spies, as the rest would fear they're next."
Snowden, a civil employee of the National Security Agency, in 2013 disclosed electronic spying methods being used by U.S. secret services, including the tapping of telephones of foreign leaders. In his attempts to escape persecution by the U.S. authorities, Snowden asked more than 20 countries, including Russia, for political asylum. On August 1, 2014 he was granted a residence permit and has remained in Russian territory since.
In the United States Snowden is charged under two articles of the spying law. Each of the charges is punishable with a maximum of ten years in prison. U.S. Administration officials have said more than once they regarded Snowden as a traitor and had no intention of forgiving him, because he caused serious harm to national security.
Source: TASS
If using any of Russia Beyond's content, partly or in full, always provide an active hyperlink to the original material.