Zakharova relates claims about Snowden with pressure on Trump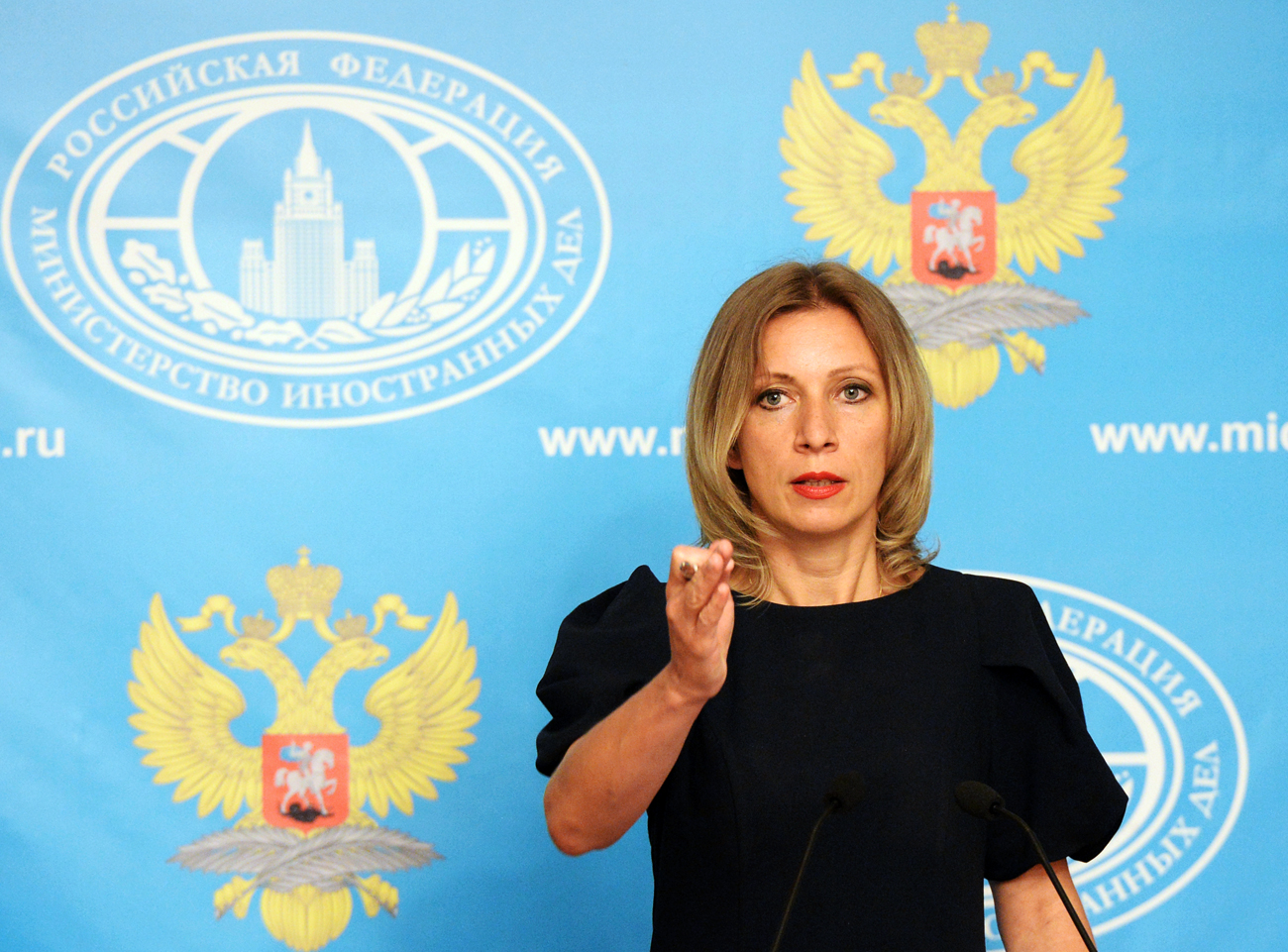 Russian Foreign Ministry Spokesperson Maria Zakharova.
Sergey Pyatakov/RIA Novosti
Russian Foreign Ministry's spokeswoman: Pressure inside the U.S. continues
The refreshed "outdated stories" about extradition to the U.S. of the CIA former employee Edward Snowden and confirmed information compromising President Donald Trump are attempts to press the White House, spokeswoman of the Russian Foreign Ministry Maria Zakharova wrote on her Facebook page on Feb. 11.
"Those are not statements from intelligence services, but information of the NBC and CNN television channels, referring to unnamed sources at intelligence services. The difference is big, though not for specialists. Quite a useful technology to stir up the public opinion and to support the tension. Clearly, pressure on the new administration from political opponents inside the U.S. continues, the bargain is at the height," she wrote.
The White House as yet has not formulated its foreign policy doctrine, she continued, right because somebody would not let the new administration work. Here, sources of much-spoken-about reports are not the intelligence services - "this may seem so only to those who cannot realize the game's background."
The U.S. intelligence has received information suggesting that Russian special services consider handing over NSA whistleblower Edward Snowden as a "gift" to Donald Trump, NBC reported citing unnamed U.S. intelligence sources. The channel sources an unnamed U.S. official who came to the conclusion that Russia considers turning over Snowden to "curry favor" with Trump after analyzing "a series of highly sensitive intelligence reports detailing Russian deliberations." Another source confirmed the information about the Russian conversations.
Edward Snowden's lawyer Anatoly Kucherena does not see reasons for his client's extradition to the U.S. he called the reports "certain speculations."
In the United States Snowden is charged under two articles of the spying law. Each of the charges is punishable with a maximum of ten years in prison. U.S. Administration officials have said more than once they regarded Snowden as a traitor and had no intention of forgiving him, because he caused serious harm to national security.
Source: TASS
If using any of Russia Beyond's content, partly or in full, always provide an active hyperlink to the original material.