Russia, Iran, Turkey combine maps to separate Syrian opposition, militants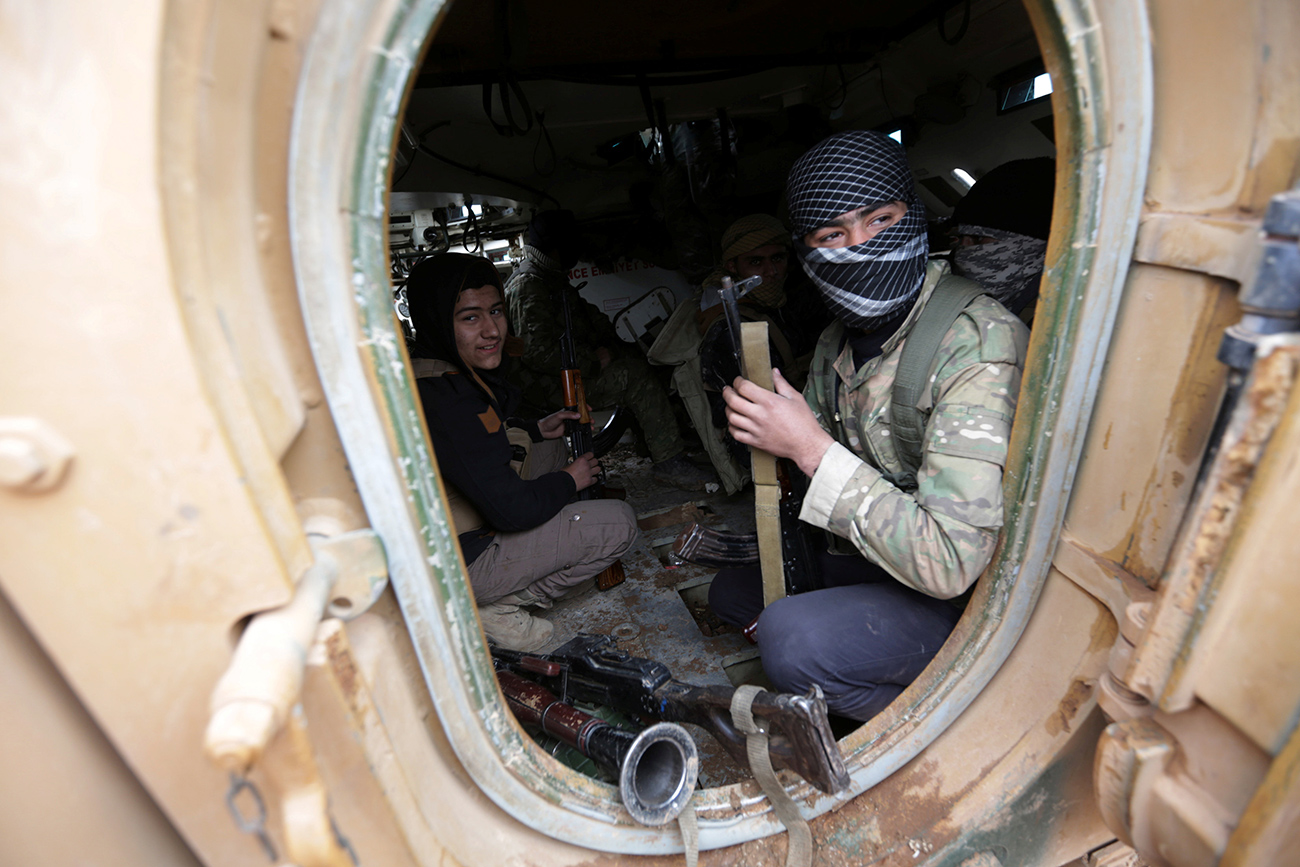 Rebel fighters ride a military vehicle, as they advance towards the northern Syrian town of al-Bab, Syria, January 2017.
Reuters
'The work on it has been in progress for quite a long time already'
Russia, Iran and Turkey are combining maps drawn up in order to separate the Syrian opposition groups firm terrorists, said Alexander Lavrentyev, Russian Special Presidential Representative for settling the Syrian crisis and head of the Russian delegation to the Astana talks. According to him, the separation issue is particularly important.
"The work on it has been in progress for quite a long time already," the Russian diplomat noted.
"For six months, we have been trying to separate the moderate opposition from the Islamic State and Jabhat al-Nusra, particularly cooperating with the United States. Only after agreements were signed on Dec. 29, 2016, we managed to facilitate the work."
"We have received rather detailed information from both Turkey and Iran, so now we are combining maps indicating the areas controlled by the Islamic State and Jabhat al-Nusra," Lavrentyev said.
"Jordan, whose representatives attended the meeting as observers, has been really helpful in this matter, we have been maintaining rather close contact with them. While working on the maps, we will definitely take into account the information that they provided."
"This work is highly important as it may help us ensure security in the regions controlled by the moderate opposition," the Russian diplomat added. "We have also been trying to persuade the Syrian armed opposition to provide us assistance in defining areas controlled by Jebhat al-Nusra."
Source: TASS
If using any of Russia Beyond's content, partly or in full, always provide an active hyperlink to the original material.