Ancient Greek artifact unearthed at Crimean bridge construction site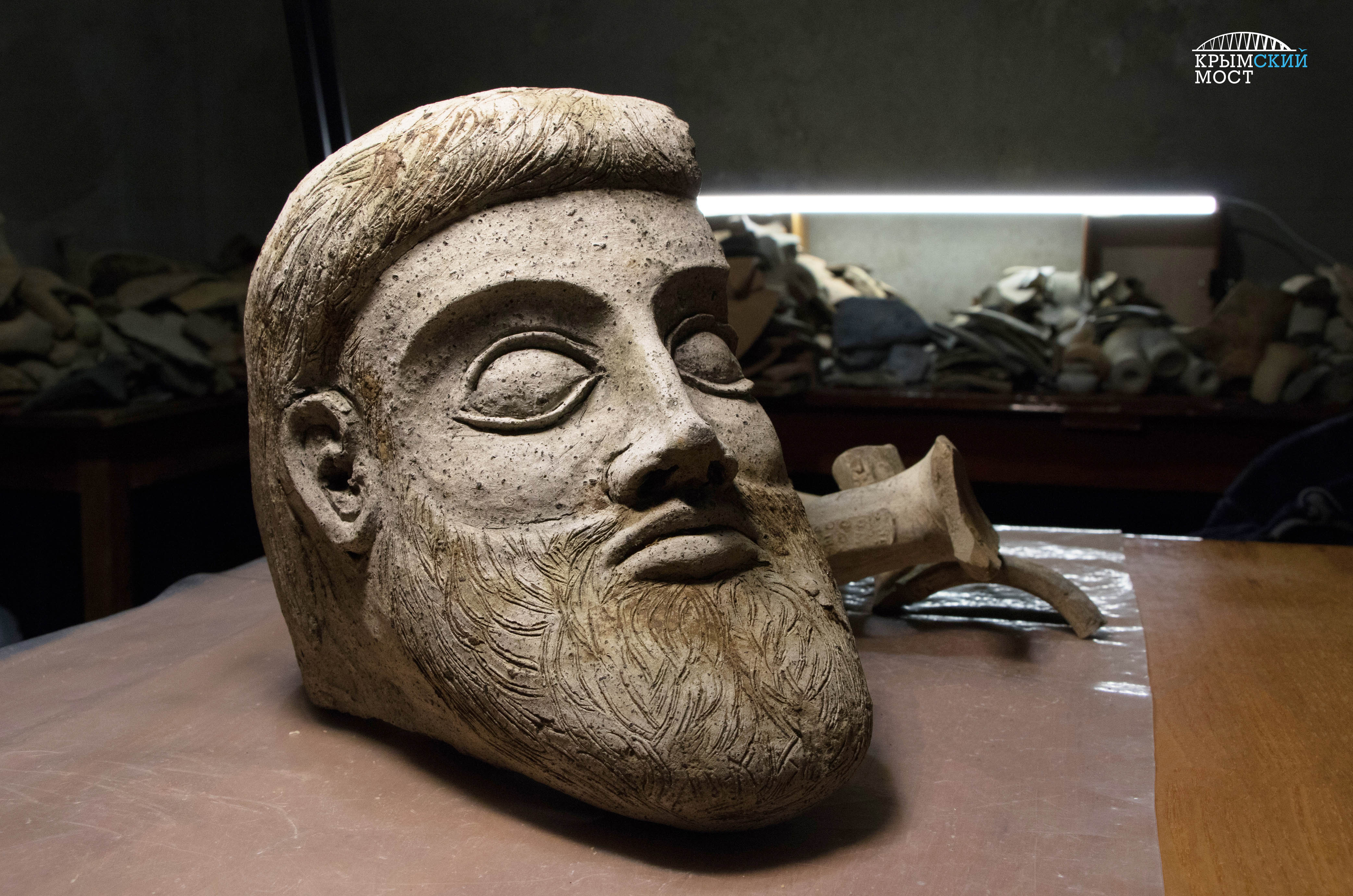 Еhe fragment is believed to have been part of a bigger sculpture.
Most.life
A part of a unique terracotta was found near the Ak-Burun Cape
A part of a unique terracotta statue has been found at the Crimean bridge construction site during underwater diggings near the Ak-Burun Cape, Sergei Olkhovsky, head of the underwater unit of Russia's Academy of Sciences, said on March 22.
"As far as we know, this unique artifact discovery is the first of its kind in the northern Black Sea area, such objects have never been found here before. In order to figure out what it was used for, when and where it was made, we will cooperate with the leading ancient Greek art experts and will also carry out a laboratory test of the clay," the Crimea Bridge information Center quoted Olkhovsky as saying.
Mass production of terracotta artifacts began in the sixth century BC. Usually, figurines not more than 40 centimeters tall were made. However, the fragment unearthed during the current diggings, is believed to have been part of a bigger sculpture.
Two diver teams are operating in the area where the artifact was found. The divers are manually digging in order to diminish the risk of damaging valuable objects. The archeologists plan to conclude the excavation near the Ak Burun Cape by this summer. Meanwhile, the unearthed artifacts will be handed over to the Eastern Crimean Historical and Cultural Museum and Reserve.
Source: TASS
If using any of Russia Beyond's content, partly or in full, always provide an active hyperlink to the original material.