Kremlin dismisses as absurd claims about 'Russian connection' in Voronenkov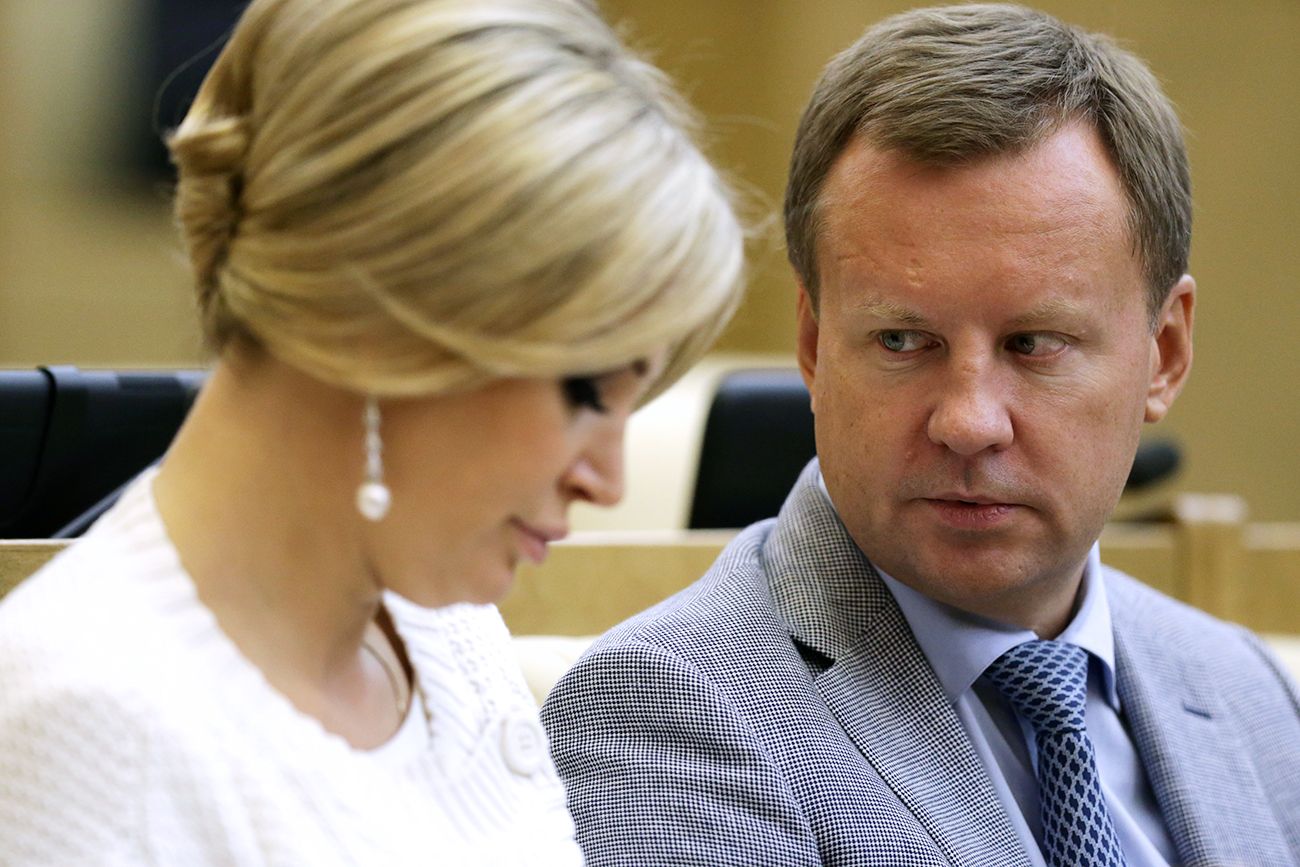 Denis Voronenkov and his wife, Maria Maksakova.
Anna Isakova/TASS
Ukrainian President Petro Poroshenko accuses Moscow of murdering
Moscow believes that any claims about a "Russian connection" in the killing of Russia's former State Duma member Denis Voronenkov in Kiev are absurd and hopes that all those responsible for the crime will be tracked down, Russian presidential spokesman Dmitry Peskov said on March 23.
"We believe that all speculations about a Russian connection are absurd," Peskov told the media. The incident, he said, was evidence Ukraine had proved unable to take care of Voronenkov's security.
"We hope that the killer and those behind the murder will be exposed," Peskov said. Voronenkov was gunned down in a shootout in Kiev, the chief of Kiev's police force, Andrey Krishchenko said earlier.
The incident occurred in broad daylight at the entrance to Premier-Palace Hotel. "One man was killed and two others injured. They are in hospital now. The identity of the killed man has been established. He is a Russian politician, former State Duma member. Yes, I confirm that he is Denis Voronenkov," Krishchenko said.
Poroshenko accuses Moscow
At a meeting with security officials, Ukrainian President Petro Poroshenko claimed it was "an act of state terrorism on the part of Russia as he had to leave the country for political reasons." "This was done using the Russian special services' signature style which we have seen many times in various European cities," Poroshenko alleged.
In addition, Poroshenko has come up with a theory linking Voronenkov's murder to the fire at an ammunition depot in the Kharkov region. "I believe it was no coincidence that the
murder occurred on the same say as the act of sabotage in Balakleya, Kharkov region," he speculated.
Denis Voronenkov was a member of the Communist faction in the 6th State Duma. He emigrated to Ukraine in October 2016 to have abdicated his Russian citizenship. He has been a Ukrainian citizen since last December. He has been on a federal wanted list in Russia since Feb. 15, 2017 and on an international wanted list since Feb. 27, 2017. He was charged with masterminding major fraud. It is also known that Voronenkov testified to the Ukrainian Prosecutor-General's Office in a high treason case opened against Ukraine's former president, Viktor Yanukovych.
Source: TASS
If using any of Russia Beyond's content, partly or in full, always provide an active hyperlink to the original material.