Russia wants to build good relations with U.S., Putin says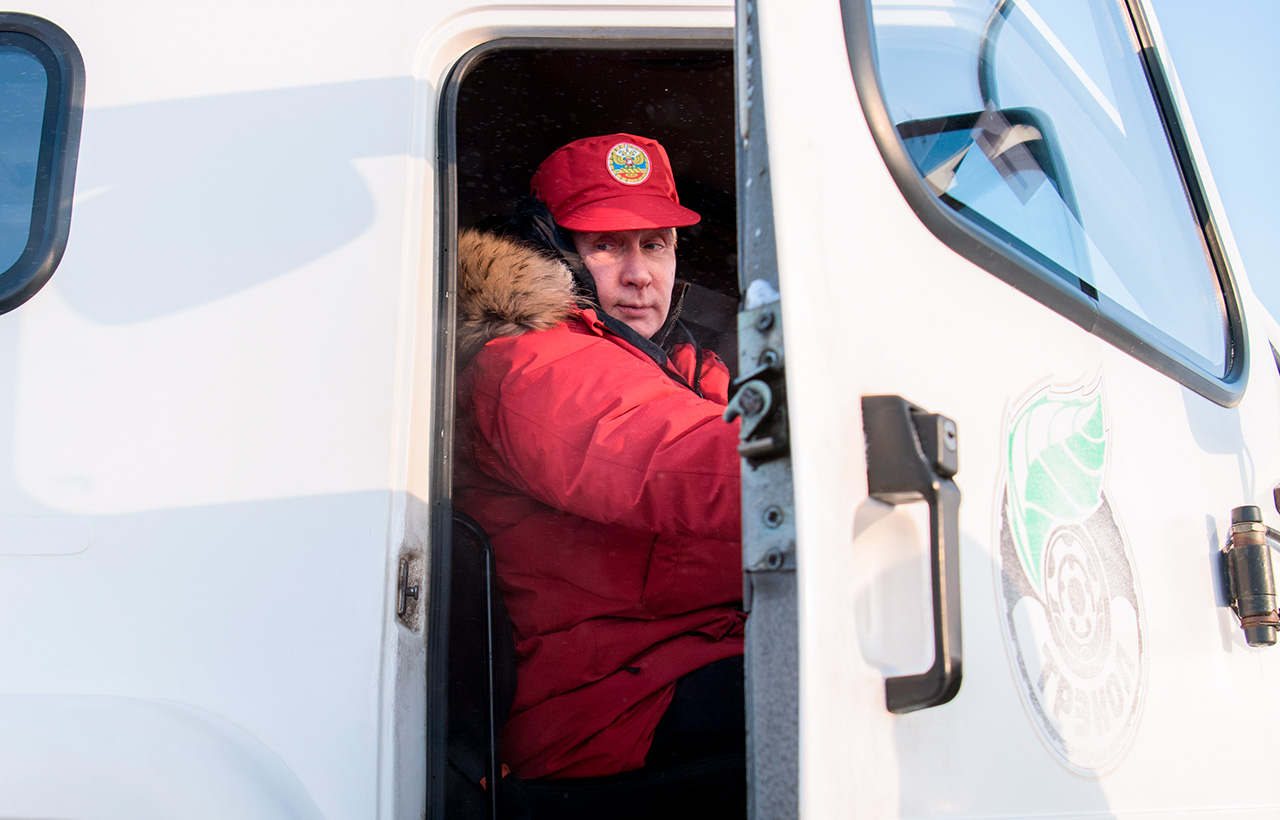 Russian President Vladimir Putin visits Alexandra Land Island in the Franz Josef Land Archipelago, March 29, 2017.
Sergey Guneev/RIA Novosti
'We perceive and treat the United States as a great power'
Russia intends to build partner relations with the United States, while saying the opposite is lie, fabrications and provocations, Russian President Vladimir Putin said on March 30.
"Public opinion polls in the United States show that there are many friends of Russia in the U.S. First of all, I want to say the following: we perceive and treat the United States as a great power, with which we want to develop very kind and partner relations," the Russian leader said in response to a question at the international Arctic forum in Arkhangelsk about Russian-U.S. relations.
"All the rest is lie and fabrications towards Russia, and provocations," the Russian president said. He said all this is used "for America's domestic political agenda".
Some forces in the U.S. are playing the Russian card in order to strengthen their political position, Russian President Vladimir Putin said. Lies, fake news and provocations concerning Russia are being used "in the U.S. domestic political battle," Putin said commenting on the Russian-U.S. relations.
Putin expressed confidence that "it is not in the interests of the majority of Americans to reduce to an absurdity Russian-American relations in favor of a domestic political calendar". "What do we want - to curtail our relations altogether?" he asked.
"They are already almost at a zero point. The turnover is a meager $20 billion, it used to be $27 billion - an insignificant figure in fact for such countries as Russia and the U.S., while now it has slumped to $20 billion," Putin noted.
"What do we want - to fully sever diplomatic relations? Bring the situation to that of the 1960s, to the Caribbean Crisis, and then what?" the president said.
"In general, these people who behave so irresponsibly, what are they driving us to, including the U.S. people? It seems to me this is a big mistake, and I very much hope that someday, the sooner the better, the situation will normalize," Putin summed up.
Source: TASS
If using any of Russia Beyond's content, partly or in full, always provide an active hyperlink to the original material.