First-ever baby alpaca born in Moscow Zoo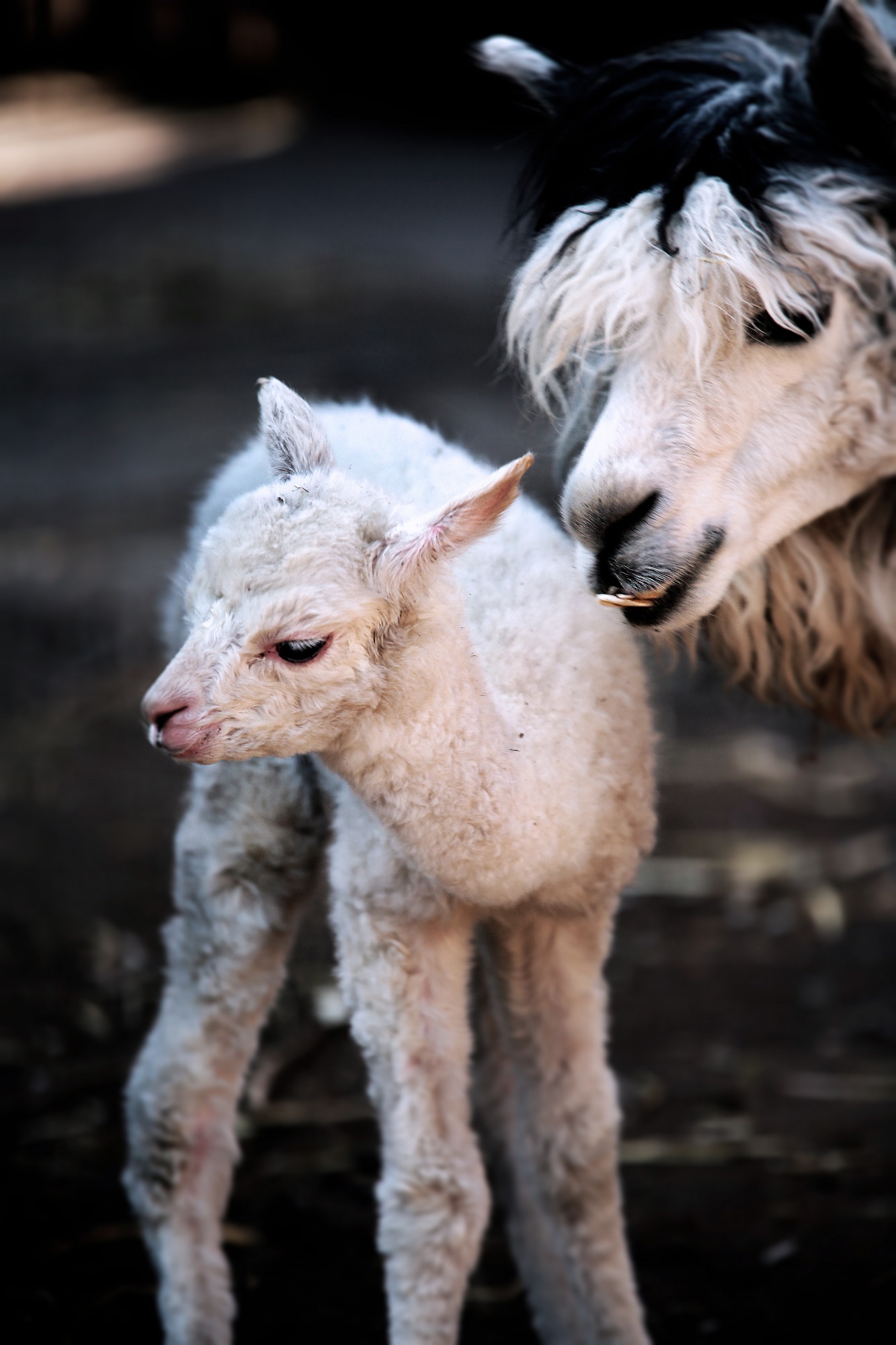 The baby alpaca was born on March 25.
Press photo
The baby animal is a rare white-colored female
The Moscow Zoo's first-ever baby alpaca, a domesticated South American camelid, has been born, the mayor's office said in a statement published on its website, adding that the new arrival was a rare white-colored female.
"The visitors may already see the little one. It is the first alpaca ever born in the Moscow Zoo, as until now alpaca only produced babies at a breeding facility near the town of Volokolamsk," the statement reads.
The baby alpaca was born on March 25. At the time of its birth, it weighed around one kilogram but now it has quintupled in weight. The baby currently spends most of the time sleeping in a cabin but in warm weather it sometimes comes out to take a stroll together with other alpacas.
Three South American camelids arrived in the Moscow Zoo from the breeding facility on December 2016, two females, one red-colored the other black, and a white-and-grey male. The alpacas live in an enclosure near the yaks. After the reconstruction of the Baby-Zoo is completed, the alpacas will be moved there.
The alpaca is a domesticated vicugna whose wool is called golden fleece. Indians in Peru began breeding these animals around 6,000 years ago and they still keep them at special farms in the Andes, first and foremost, to cultivate very warm and light wool.
Source: TASS
If using any of Russia Beyond's content, partly or in full, always provide an active hyperlink to the original material.