Pentagon to investigate Russia's role in Syrian chemical attack - source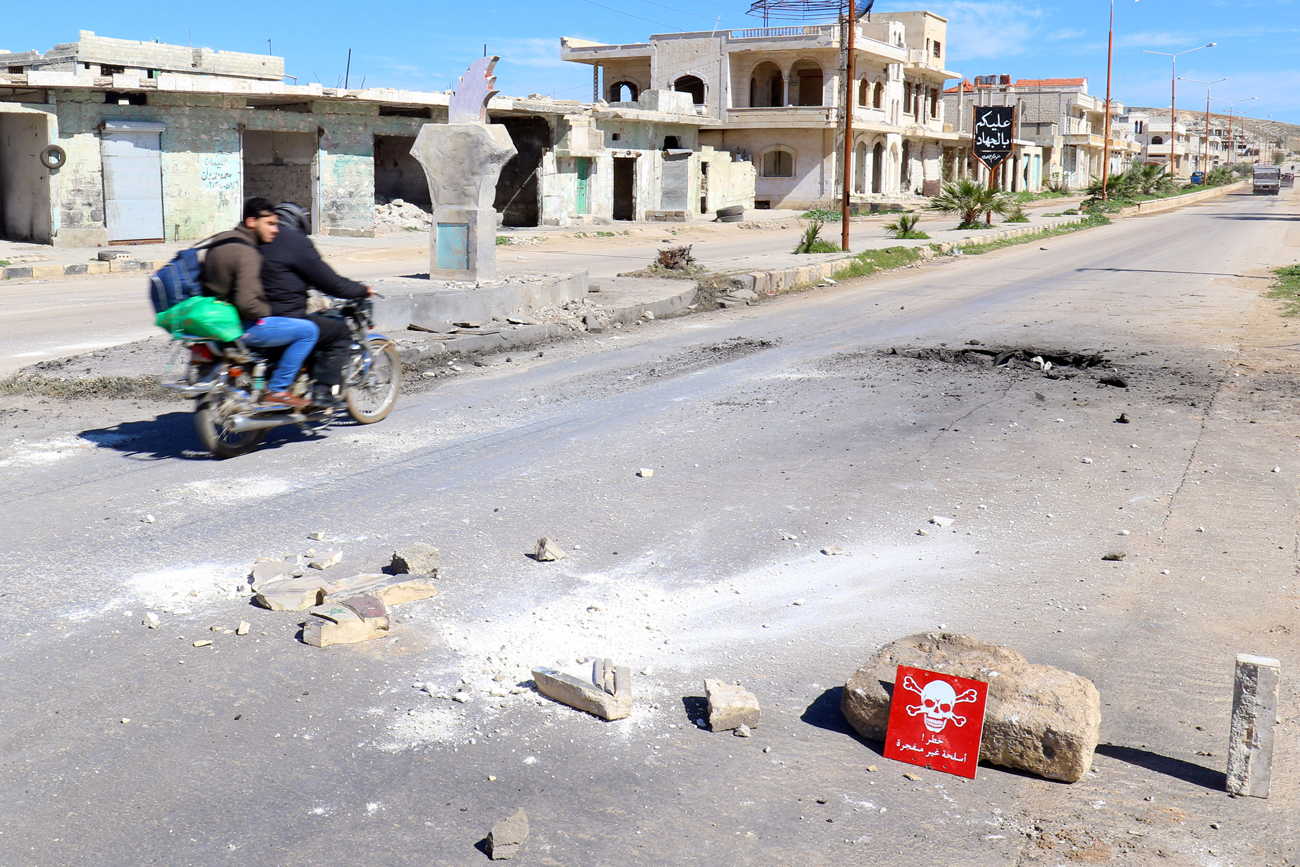 A hazard sign at a site hit by an airstrike on April 4 in the town of Khan Sheikhoun in rebel-held Idlib, Syria.
Reuters
The Russian and Syrian militaries have strongly denied their involvement
The U.S. Department of Defense is looking into whether Russia had any role to play in the recent chemical attack in Syria's Idlib, the Hill quoted an unnamed Pentagon official as saying.
The Russian and Syrian militaries have strongly denied their involvement in the attack.
"We have no knowledge of Russian involvement in this attack, but we will investigate any information that might lead us in that direction," the paper quoted a senior official as saying during a background briefing at the Pentagon. "We're not done."
He also said the U.S. had no information on who and why carried out a reported drone attack on a hospital where, according to The Hill, victims of the attack were being treated.
"We don't know why somebody or who struck that. We don't have positive accountability yet, but the fact that somebody would strike the hospital potentially to hide the evidence of a chemical attack, about five hours after, is a question that we're very interested in," the official said.
Russia's Defense Ministry later said that on April 4, the Syrian air force had delivered an airstrike on the eastern outskirts of Khan Sheikhoun to destroy militant facilities used to produce chemical bombs. These bombs were sent to Iraq and were also used in Aleppo.
Spokeswoman of the Russian Foreign Ministry Maria Zakharova told the U.S. the entire international community had been involved in elimination of chemical weapons in Syria.
"Russia is related to it as much as, for example, the U.S.," she said in an interview with the Rossiya 1 television channel in a comment on the speech by the U.S. Ambassador to the UN Nikki Haley, claiming Russia failed its obligations on elimination of chemical weapons in Syria. "Why control only from the Russian side? The entire world was involved in that work on chemical demilitarization of Syria, the work was based on a resolution of the UN Security Council."
Source: TASS
If using any of Russia Beyond's content, partly or in full, always provide an active hyperlink to the original material.