Putin says chemical weapons incident in Syria's Idlib could be provocation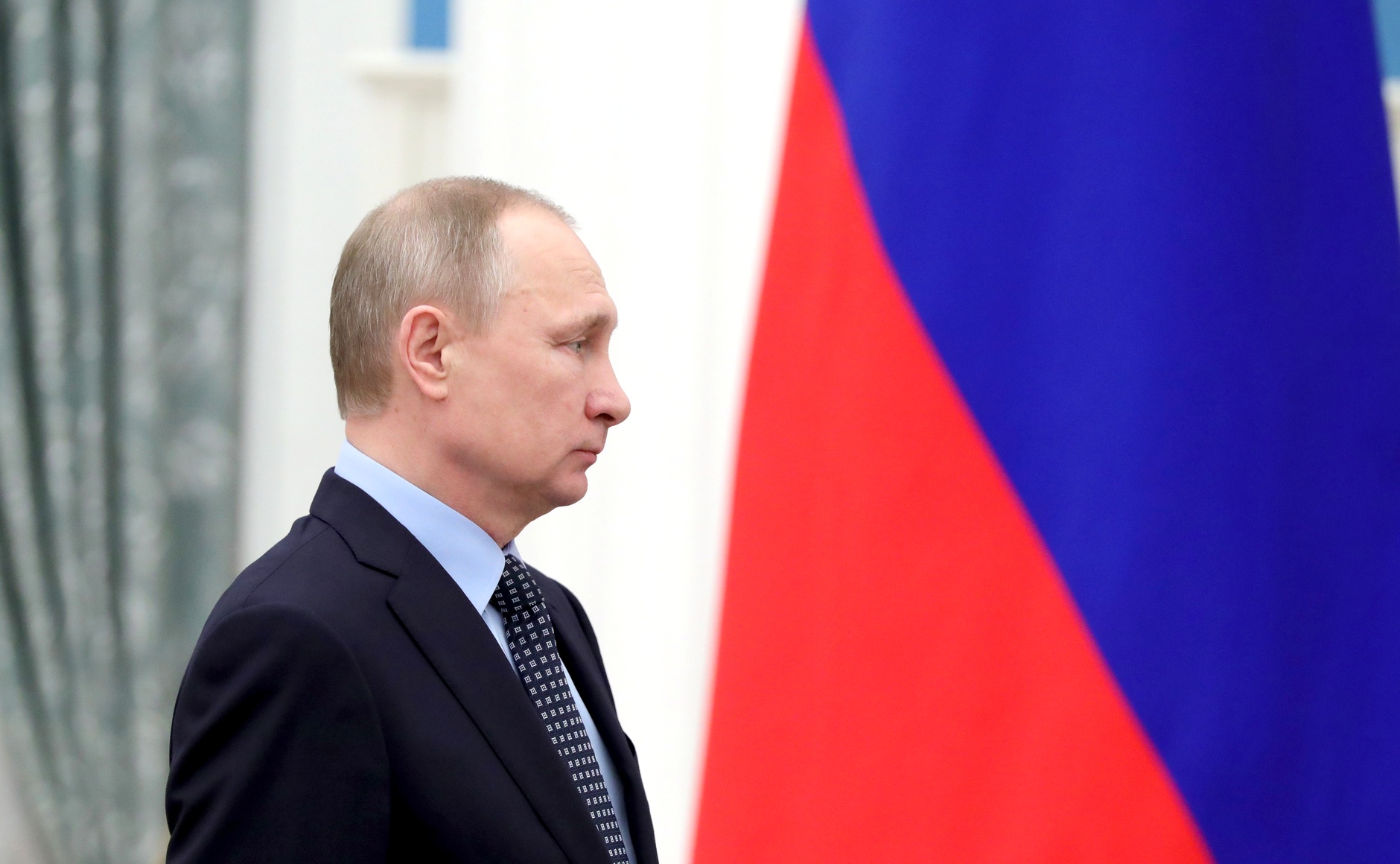 'This was done on purpose to cause an uproar and create pre-requisites, a pretext for exerting additional pressure on the legitimate Syrian authorities.'
Kremlin.ru
As the Russian president said, this 'has to be checked'
Syrian warplanes' strike on a terrorists' underground production facility storing chemical agents or simply 'an orchestrated event" and a provocation are among the main versions of the chemical incident in the Syrian province of Idlib, Russian President Vladimir Putin said on April 12, TASS reports.
"Several versions are possible in this regard. I consider two of them as the basic versions," Putin said in an interview with Mir interstate television channel. According to the president, the first version is that "the Syrian aircraft hit an underground workshop [of terrorists] for the production of chemical warfare agents."
"This is quite possible because militants numerously used them and no one disputes that, including, by the way, their use in Iraq against the international coalition and the Iraqi army," Putin said, noting that this was registered "but no one is trying to notice this and there is no one there who is causing an uproar on this issue, although all have agreed that the militants used chemical agents."
"This means that they possess them and, considering that they [chemical agents] are present there, then why can they not be present in Syria? This is one and the same gang," the Russian president said.
"And the second version is that this is simply an orchestrated event, that is, a provocation. This was done on purpose to cause an uproar and create pre-requisites, a pretext for exerting additional pressure on the legitimate Syrian authorities," Putin said.
As the Russian president said, all this "has to be checked."
Enormous work was previously done on the initiative of Russia and the United States to liquidate chemical weapons possessed by the Syrian authorities, Putin said.
"And they fulfilled all their work and all of their obligations, as far as we know. And this was confirmed by the relevant specialized organization in the UN. And if any doubts have emerged, this check can be carried out," Putin said.
If using any of Russia Beyond's content, partly or in full, always provide an active hyperlink to the original material.