Russia calls to prevent new U.S. strikes on Syria, says Lavrov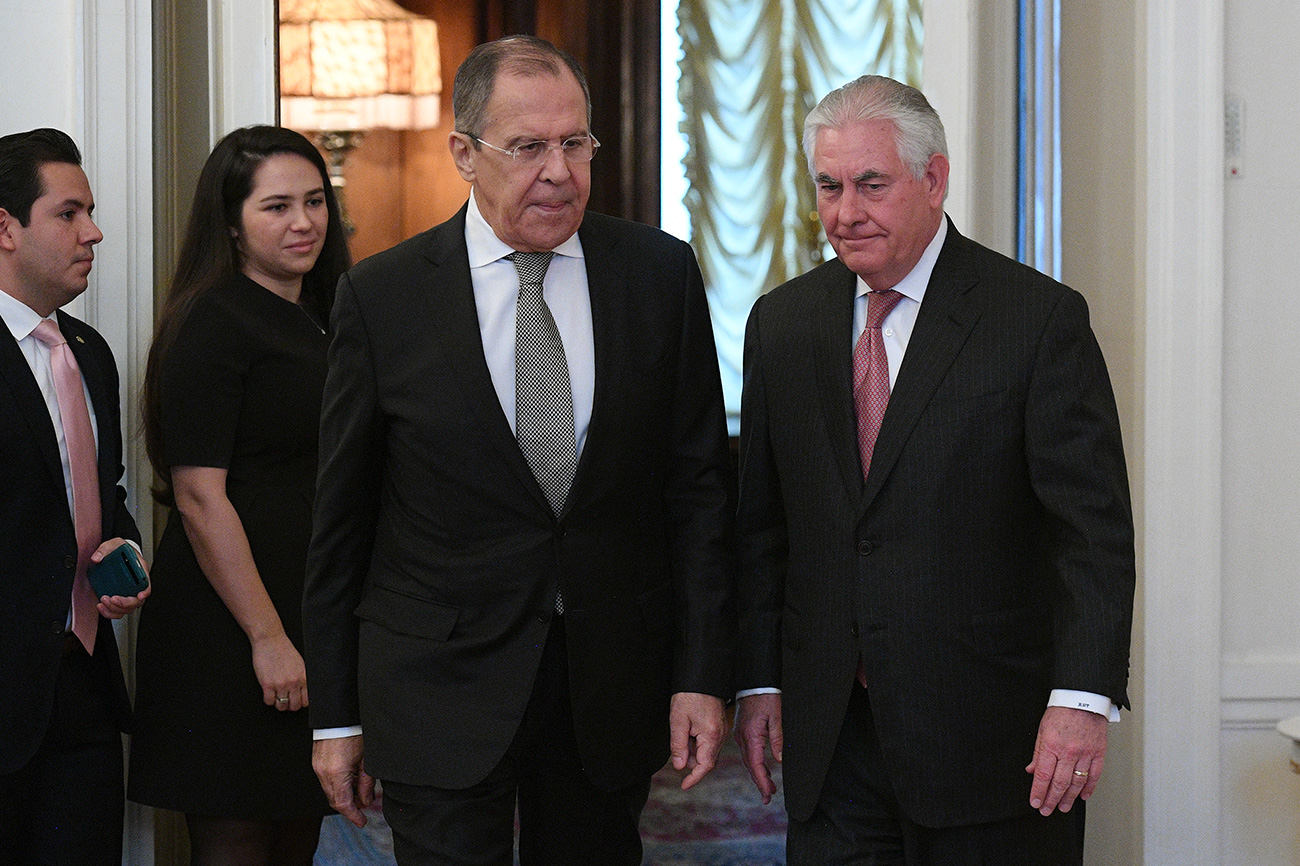 Russian Foreign Minister Sergei Lavrov and U.S. Secretary of State Rex Tillerson during talks in Moscow, April 12, 2017.
Ramil Sitdikov/RIA Novosti
Moscow believes it's important that such steps must not repeat
Moscow believes it is important that the steps such as the U.S. missile strike on Syria must not repeat, Russian Foreign Minister Sergey Lavrov said at the meeting with US Secretary of State Rex Tillerson in Moscow.
"Most recently, we saw rather alarming steps, when an unlawful attack against Syria was carried out," Lavrov said.
"Russia's leadership has already voiced its principal assessments in this respect. We believe it is of principal importance to prevent risks of a repeat of such steps in the future," Lavrov stressed.
Following an order of U.S. President Donald Trump, the U.S. military fired 59 Tomahawk cruise missiles from its warships in the Mediterranean on an air base in the Syrian Homs Goevrnorate on April 7.
The missile strike came as a response to an alleged chemical attack in Idlib on April 4 and targeted what Washington claims was a starting location for the attack. Moscow views the incident as an aggression against a sovereign state and a blatant violation of international law.
Source: TASS
If using any of Russia Beyond's content, partly or in full, always provide an active hyperlink to the original material.