Russia hopes to understand prospects of dialogue with U.S.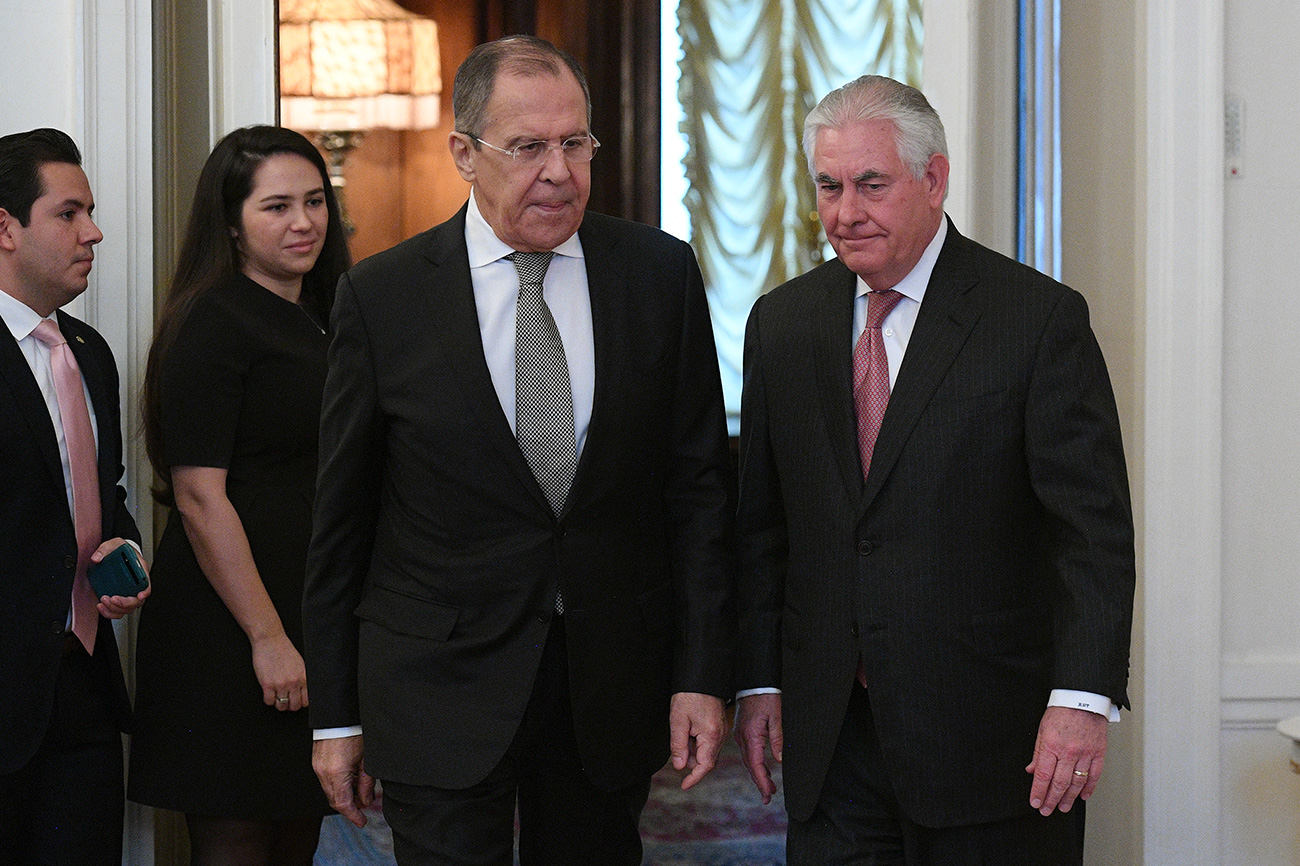 Russian Foreign Minister Sergei Lavrov and U.S. Secretary of State Rex Tillerson during talks in Moscow, April 12, 2017.
Ramil Sitdikov/RIA Novosti
'We confirmed our readiness for constructive and equal dialogue'
Moscow hopes to realize the prospects of dialogue with the United States, including on fight against terrorism, Russian Foreign Minister Sergey Lavrov said opening talks with US Secretary of State Rex Tillerson in Moscow on April 12, TASS reports.
"I believe your visit is rather timely, it provides the necessary opportunities to, as was agreed by the Russian and U.S. presidents, try to clarify in a frank and fair manner the prospects of cooperation on all these issues, primarily on forming a broad anti-terrorist front," Lavrov said.
"This is especially important when we understand that not all the key posts in the Department of State have been filled so far," he noted. "We have confirmed our readiness for a constructive and equal dialogue on many occasions," Lavrov said.
"This is our consistent line, it is formed in the framework of international law, rather than under the influence of short-term developments," he said.
In his turn, Tillerson expressed hope for a "very open, candid frank exchange so that we can better define the U.S.-Russian relationship from this point forward."
"Our meeting today come at an important moment in the relationship so we can further clarify areas of common objectives, areas of common interest even when our tactical
approaches may be different," Tillerson said.
He also said the Moscow talks may help the sides "to further clarify areas of sharp difference, so we can better understand, why these differences exist and what the prospects for narrowing those differences may be."
If using any of Russia Beyond's content, partly or in full, always provide an active hyperlink to the original material.