Konchalovsky to receive Fellini Award for contribution to cinematography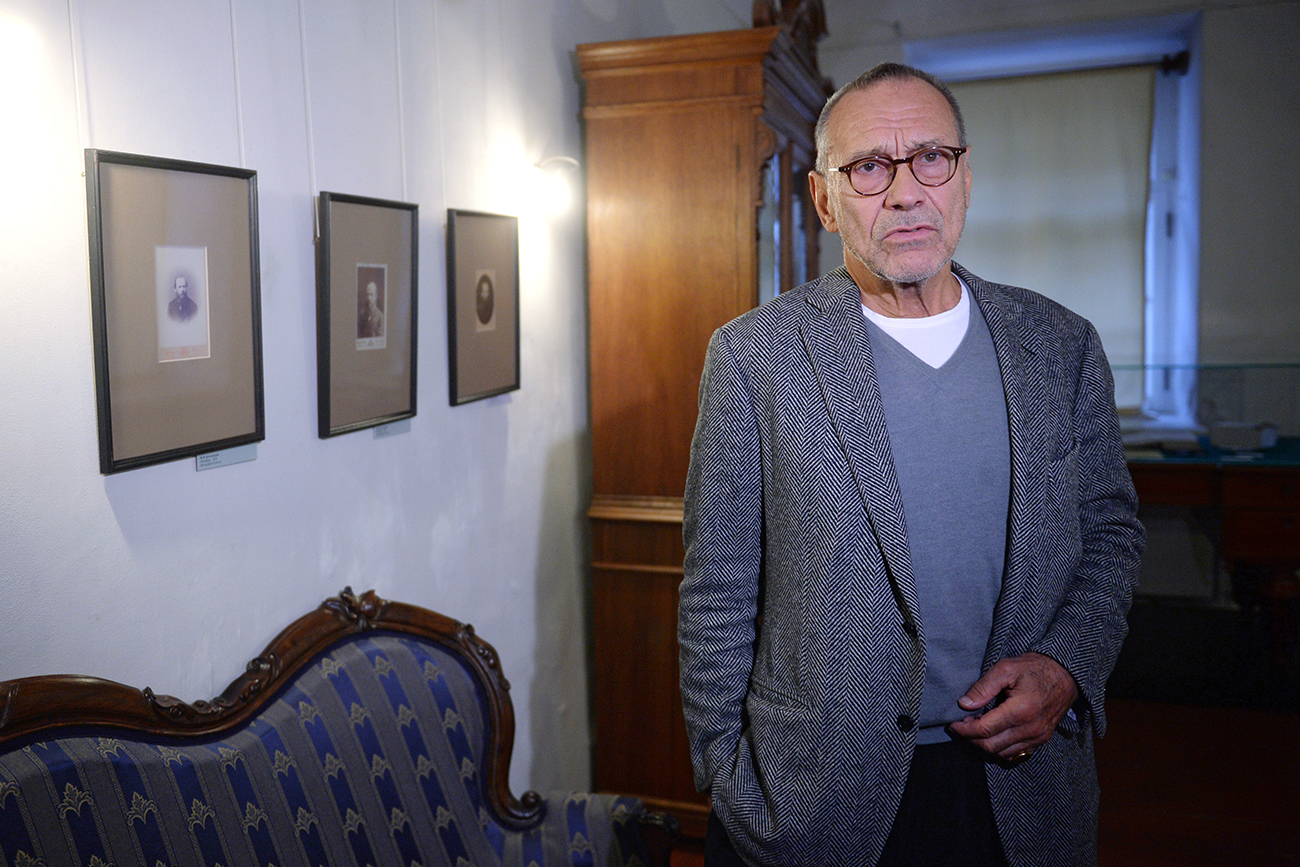 Director Andrei Konchalovsky.
Kirill Kallinikov/RIA Novosti
Russian filmmaker's three movies will be screened at the Bari festival
Russian filmmaker Andrey Konchalovsky will be presented with the Fellini Award for his exceptional contribution to cinematography at the Bari International Festival, scheduled to be held on April 22 in Bari, Italy, The Andrei Konchalovsky Production Center press service announced.
"The festival, founded in 1999, is mainly aimed at a young and enthusiastic audience. This time it will start with Andrei Konchalovsky's film 'Paradise', to be attended by 1,500 students. After the festival, the famed director will provide a master class for the audience. At the evening's official ceremony, Andrei Konchalovsky will be presented with the award, that was previously given to Jean-Jacques Annaud, Max von Sydow, Andrzej Wajda, Tonino Guerra, and Paolo Sorrentino," the statement says.
Based on the event's tradition, three films by each award winner will be screened at the festival, including Konchalovsky's 'Maria's Lovers' (1984) and 'Runaway Train' (1985).
Andrei Konchalovsky, a world-renowned Russian filmmaker and President of the Nika Russian Academy of Cinema Arts, is famous for his films, A Nest of Gentlefolk, The Story of Asya Klyachina, Tango & Cash, and The Nutcracker. Andrey Konchalovsky is a son of Sergey Mikhalkov and the brother of Nikita Mikhalkov.
Source: TASS
If using any of Russia Beyond's content, partly or in full, always provide an active hyperlink to the original material.