Putin and Medvedev reveal how much they earned last year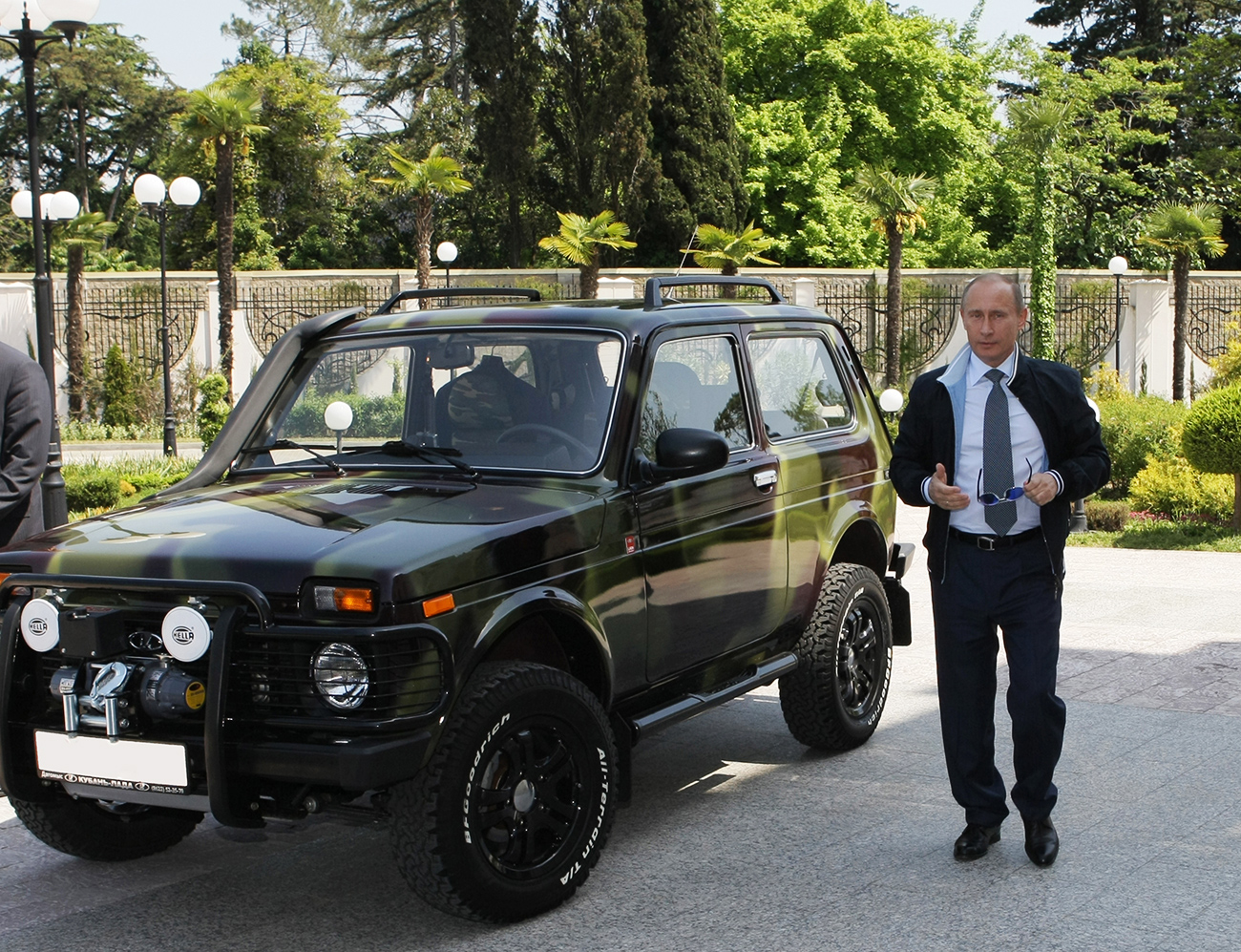 Vladimir Putin, Russian Prime Minister at the time of the photo, in the state residence Riviera 6 in Sochi. There he showed journalists his Niva off-roadster, the car Putin, now serving as Russia's President, still owns.
Aleksey Nikolskyi/RIA Novosti
On April 14 the Kremlin and the Russian government's websites published the president and politicians' earnings from last year, and how much property they own.
A president with a trailer
According to President Vladimir Putin's declaration, he received 8,858,432 rubles ($156,504), which was about the same amount he earned in 2015 (8,891,777 rubles ($157,093). On top of this, Putin revealed that he owned a 1,500-sq.m. lot of land, an apartment (77 sq m), and a garage (18 sq m).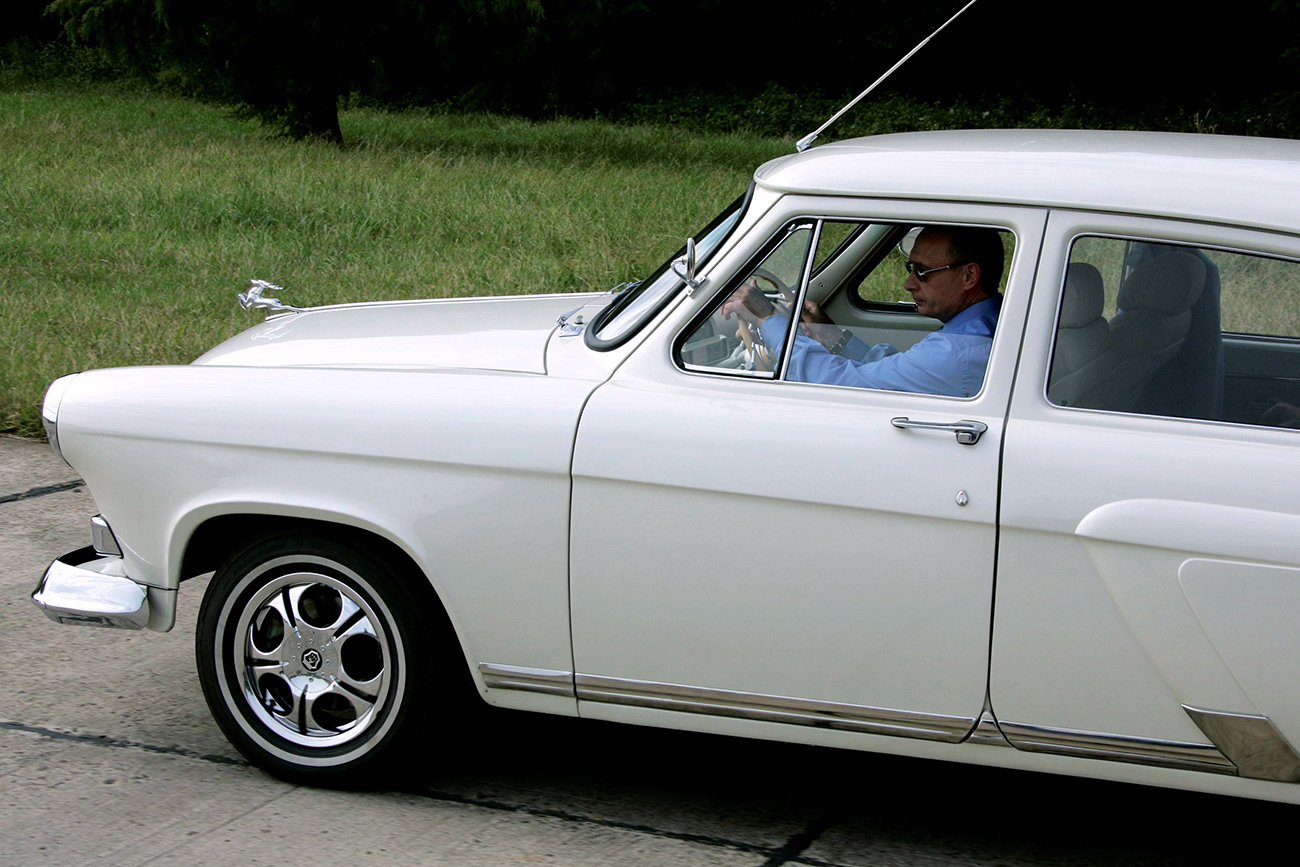 Russian President Vladimir Putin drives a GAZ-21 "Volga" 1956 to the opening of a new tunnel, Adler-Krasnaya Polyana in Sochi, Russia. Source: Vladimir Rodionov/RIA Novosti
Putin also owns a small fleet of cars: Two Russian Volgas (GAZ M-21 and GAZ M-21-R), a Russian Niva off-roader, and a Skif car trailer. The cars, planes, and helicopters that the Russian president uses for work are not listed in the declaration – they belong to the Russian government.
An old advertisement of a Skif car trailer, similar to one President Putin listed in his income declaration. Source: Vladimir Yarmolenko/YouTube
Medvedev's property
Just like Putin, Prime Minister Medvedev owns only Russian cars, but vintage models: A 1948 GAZ-20 Victory and a 1962 GAZ-21 Volga. The Medvedev family also has a Volkswagen Golf, but it's registered in his wife Svetlana's name. If we believe his declaration, Dmitri Medvedev owns a 367 sq m apartment and a 4,700 sq m lot of land.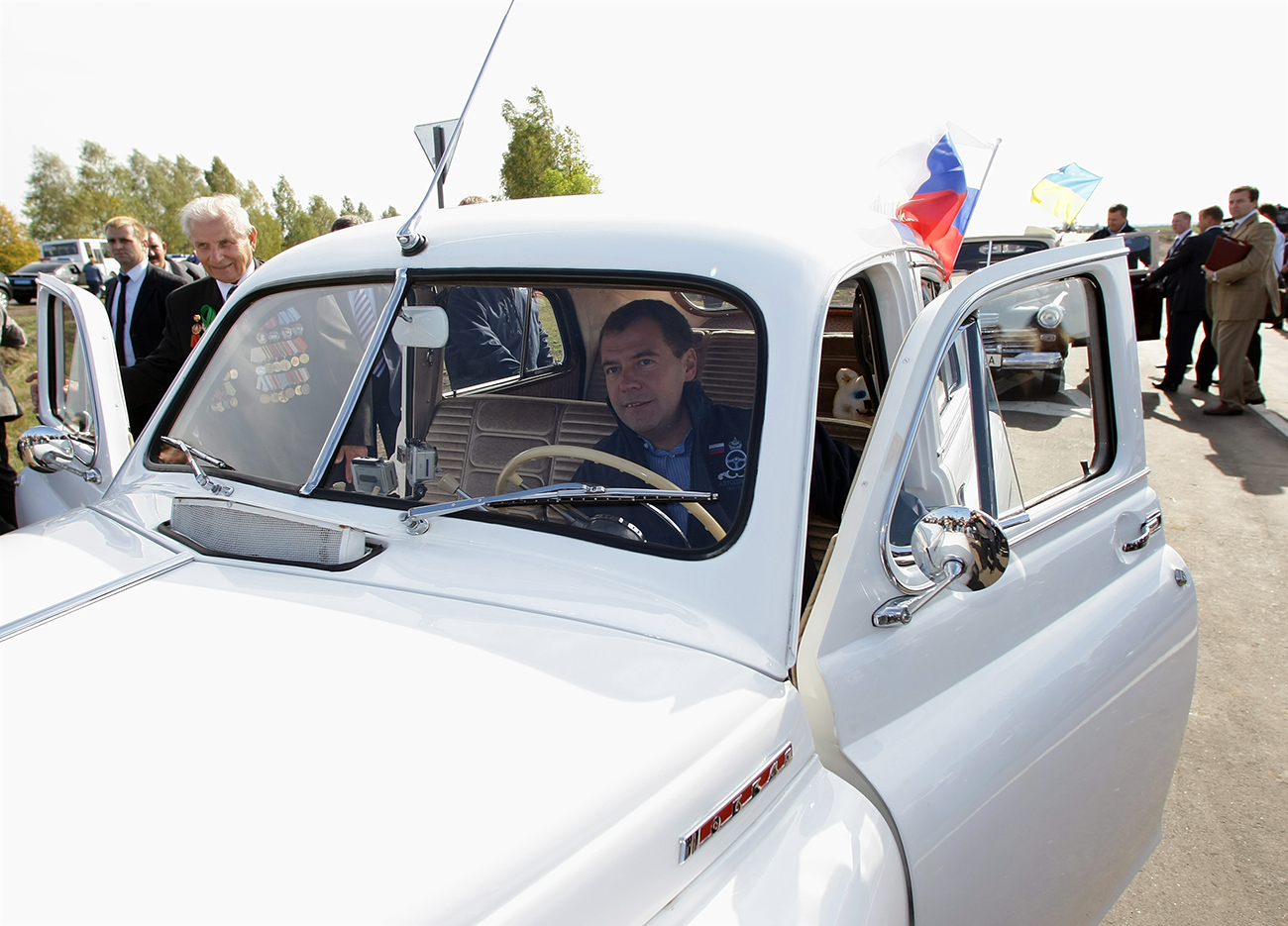 Dmitry Medvedev, Russia's President at the time of the photo, waits for a Great Patriotic War veteran to step into Medvedev's Pobeda car shortly before the start of the cross-border section of the St. Petersburg-to-Kiev Rally, the event celebrating the 100th anniversary of the first Russian motor rally, the Nicholas II Cup (a.k.a. the Tsar Cup). Source: Vladimir Rodionov/TASS
With regards to his salary, in 2016 Medvedev officially earned slightly less than Putin – 8,586,974 rubles ($151,708). His income also fell in comparison to 2015, more significantly than Putin's. In 2015 his salary was 8,767,882 rubles ($154,904), a two percent decrease. Medvedev's wife, according to her declaration, does not work. Her income is nothing.
GAZ 21 "Volga" of 1962, identical to Medvedev's car, during GUM's Gorkyclassic 2015 motor rally featuring retro cars, at Vasilievsky Slope in Moscow. Source: Ekaterina Chesnokova/RIA Novosti
If using any of Russia Beyond's content, partly or in full, always provide an active hyperlink to the original material.