Relaxed visa rules in Russian Far East to encourage tourism, says ministry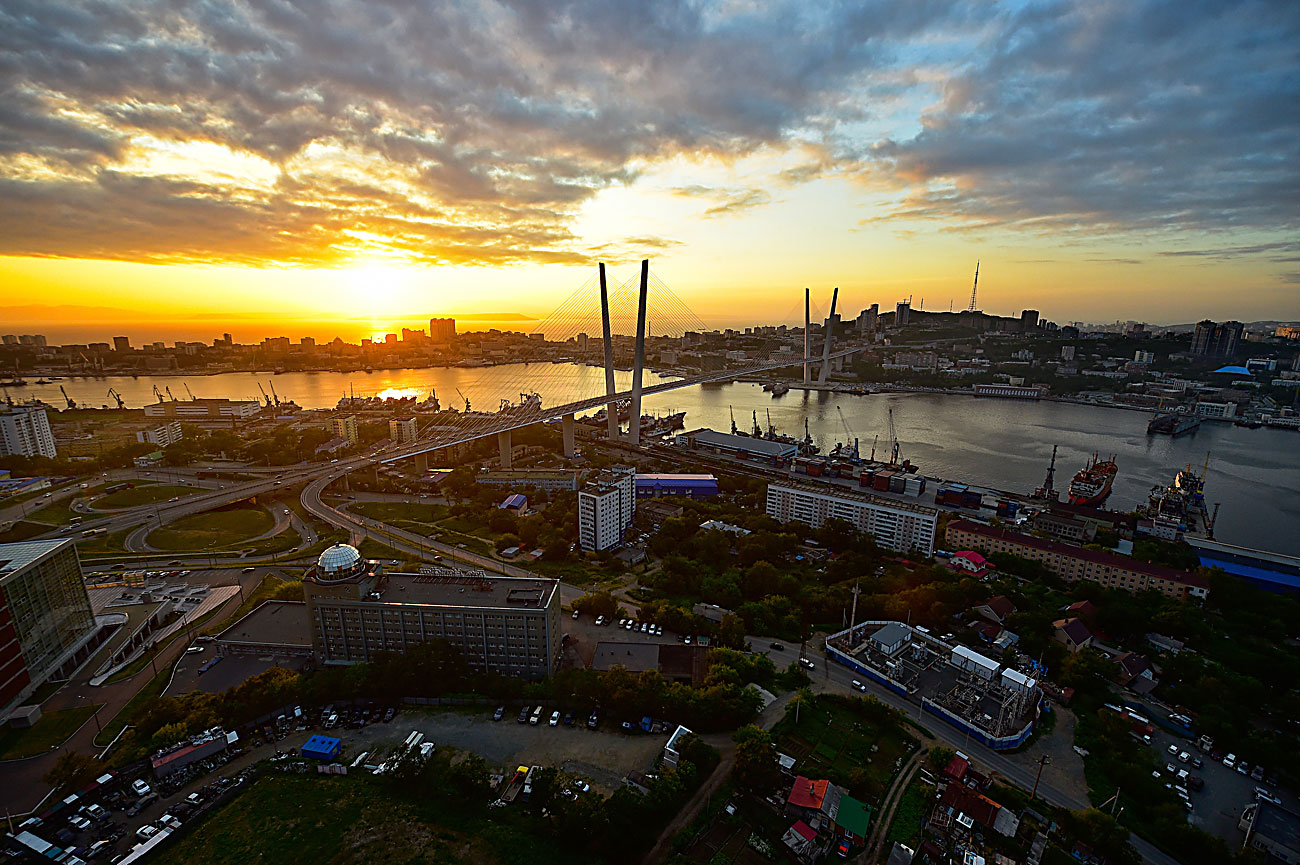 A view of a cable-stayed bridge over the Zolotoy Rog [Golden Horn] Bay.
Yuri Smityuk/TASS
'We would like to see the tourist flow growing by at least 30%'
A visa-free policy for tourists visiting Russia's Far East may encourage tourism in regions of the Far Eastern Federal District, increasing it by 30 percent, Deputy Minister for the Development of the Russian Far East Pavel Volkov told TASS on April 18.
"We would like to see the tourist flow growing by at least 30 percent," he said. "Given that each solvent tourist leaves at least $1,000 in the region that he enters, we believe this will sizably increase potentials for the development of the region, trade as well as currency incoming," Volkov said.
He said visa-free travel will make a substantial contribution to the tourism sector and will help develop business ties in the region. Plans are to introduce relaxed rules for entering Far Eastern regions step-by-step. Under the first stage, visa-free travel will be possible for those visiting Vladivostok, he said, explaining that "this has been done for the third Eastern Economic Forum". At the second stage that is to end in the first quarter of 2018, all the remaining 12 check points in five regions of the Far East will be updated to process e-visas.
According to the Ministry for the Development of the Far East, in order to get a visa, foreign citizens will have to fill in a form on the website of the Russian Foreign Ministry. In case the visa is approved, it will be stamped right on the Russian border.
Applications will be considered within four days, while the visa will remain valid within 30 days from the issuing. Citizens of Brunei, India, China, North Korea, Mexico, Singapore, Japan, Algeria, Bahrain, Iran, Qatar, Kuwait, Morocco, UAE, Oman, Saudi Arabia, Tunisia and Turkey will be eligible to the new rules, the press service of the ministry said.
Russian Prime Minister Dmitry Medvedev has approved the list of the 18 countries whose citizens will be able to visit the Far East without visas starting from Aug. 1, 2017.
If using any of Russia Beyond's content, partly or in full, always provide an active hyperlink to the original material.