Around 100 Moscow hotels exaggerate star ratings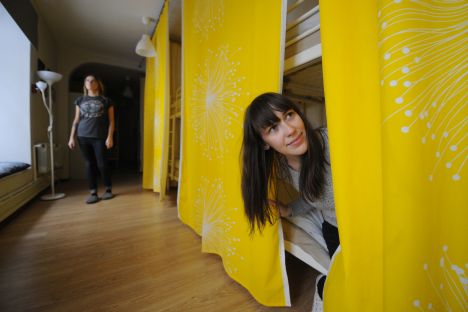 As of now, 1020 Moscow hotels have gone through the classification process.
Mudrats Alexandra / ITAR-TASS
On May 15, the Moscow Mayor's Office released results on the Department of Sport and Tourism's monitoring of hotel star classifications. Roughly 100 hotels have been found with exaggerated star ratings on booking sites.
The Moscow Department of Sport and Tourism has been monitoring the star ratings of hotels and hostels to check if their state-assigned classifications are honest. As a result of the initiative, roughly 100 Moscow hotels have been found to have exaggerated star ratings, reports the Moscow Mayor's Office. A large majority of the hotels have already corrected their information. According to the department, hotels awarded no stars were the most common perpetrators.
The head of the department, Nikolay Gulyayev, added that many cases were unintentional. A number of violations happened because hotels had not changed information on booking sites after their most recent star classification procedure. Hotel administrators must fix their mistake after receiving a message or call from the department. Any hotels that refuse to correct the information will be referred to the Federal Antimonopoly Service, which enforces federal law on economic competition. Thus far, the department head claims, this step has not been necessary.
As of now, 1020 Moscow hotels have gone through the classification process. The category "five star" is assigned to 30 hotels, "four star" to 80, "three star" to 209, "two star" to 109, "one star" to 41 and "no stars" to 551. The department is carrying out the star rating monitoring and classification in preparation for the World Cup in 2018, for which Moscow will serve as the main city.
If using any of Russia Beyond's content, partly or in full, always provide an active hyperlink to the original material.