WADA may declare Russia's anti-doping agency compliant in November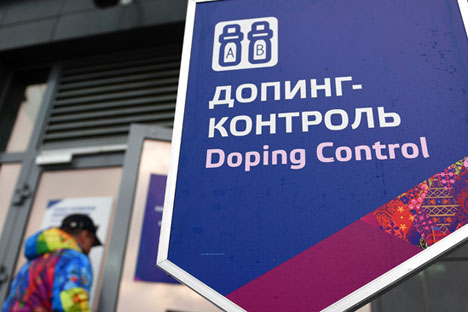 The Doping Control Station in the Laura Biathlon Center during the Sochi 2014 Olympic Games.
EPA
The work of the Moscow anti-doping laboratory and RUSADA now suspended
The global anti-doping body WADA may allow the Russian Anti-Doping Agency (RUSADA) to resume its operations under international supervision as early as this November, the WADA chief has said, TASS reports.
Nearly two years ago, the World Anti-Doping Agency (WADA) ruled RUSADA non-compliant.
During a meeting of its foundation board in Montreal on May 19, the international body put forward for key requirements that have to be fulfilled for Russia's membership to be reinstated.
Those measures are the appointment of an independent chair and vice chair of the RUSADA supervisory board, the implementation of measures to rule out a possible conflict of interests, "limited access" for WADA drug testers to the so-called closed cities and access to athlete biological passports.
"RUSADA will be granted the right to test again when have documentation those four conditions have been met," said WADA chief Craig Reedie.
The WADA Independent Commission carried out an investigation of the activities of RUSADA, the All-Russia Athletics Federation (ARAF), the Moscow anti-doping laboratory and the Russian Sports Ministry, and announced the results of the probe on Nov. 9, 2015. The commission accused certain athletes and sports officials of doping abuse and involvement in other activities related to violations of international regulations on performance enhancing substances. The work of the Moscow anti-doping laboratory and RUSADA was eventually suspended. Later, RUSADA and WADA agreed on a roadmap to reinstate membership of the Russian organization.
If using any of Russia Beyond's content, partly or in full, always provide an active hyperlink to the original material.