Putin: World's silence on missiles and double standards triggers arms race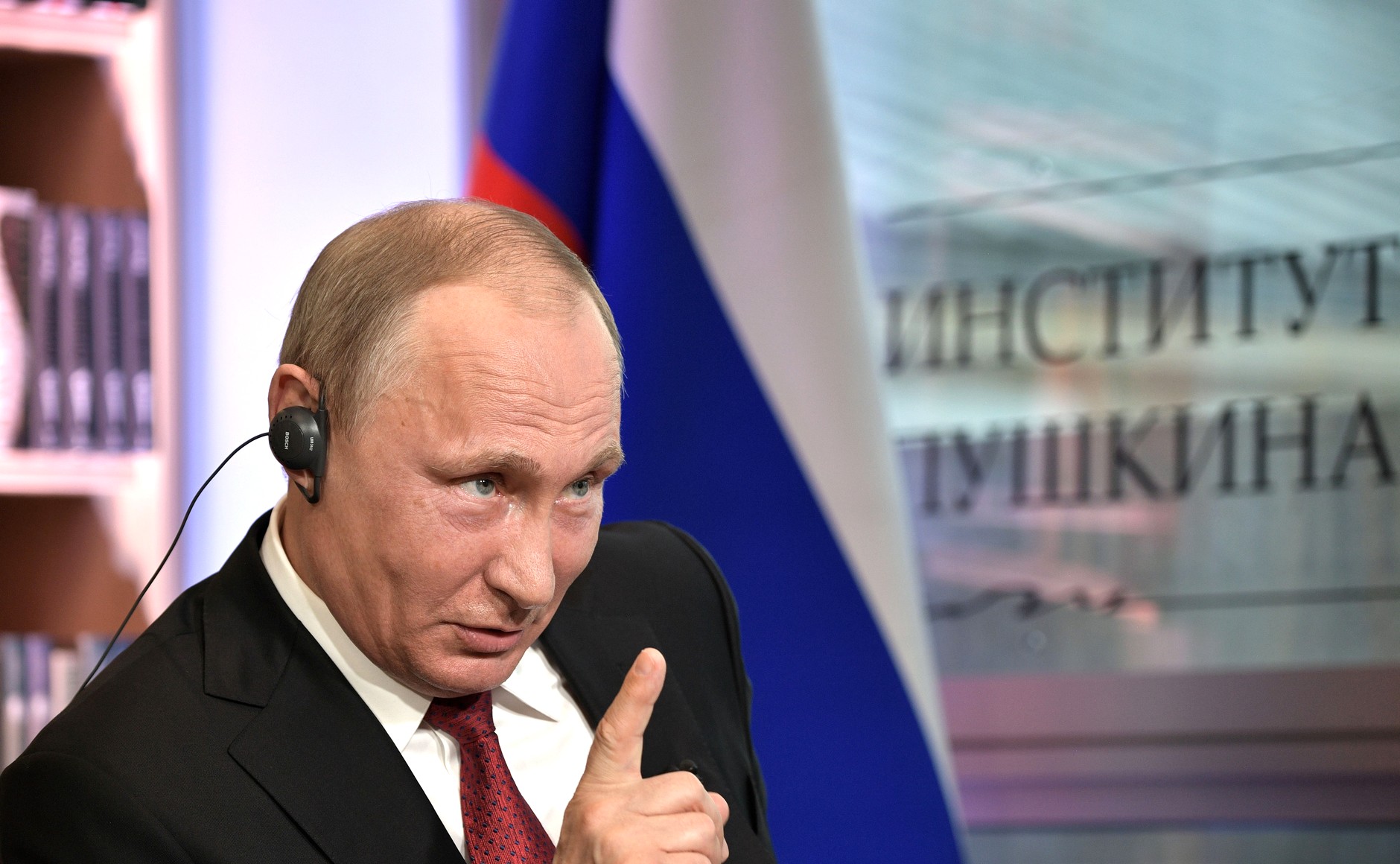 'Why are you all silent?'
Kremlin.ru
This situation makes Russia keep searching for a way to respond
The world community's silence on missile defense and double standards trigger the arms race, Russian President Vladimir Putin said, TASS reports.
"I am the only one who is talking about it, while the others are keeping silent, as if no one understands what it is all about. Of course they do, they understand what it is all about! Why are you all silent? All of you are quiet, things are getting worse, and this indeed is triggering an arms race," Putin addressed the world leaders, commenting on the missile defense expansion at a meeting with the world's mass media bosses.
According to the Russian leader, this situation makes Russia keep searching for a way to respond.
"We think that we should beef up our systems to counter the ABM system, which is, in fact, another turn in the arms race. The same is true for the Kuril Islands: we think about how to provide safety there and how to neutralize threats at distant approaches."
Putin reminded the audience that when the world "was talking about the American missile defense system in Europe, they always mentioned Iran, saying it was done to counter the Iranian nuclear program and the threat coming from Iran."
"Now we've got a contract signed with Iran, there is no danger, the world community has confirmed that the control is up and running, and the IAEA confirms all of it. Still, the missile defense system build-up continues at a rapid pace," the president argued. "Against whom then?"
If using any of Russia Beyond's content, partly or in full, always provide an active hyperlink to the original material.