Putin says U.S. should modify electoral system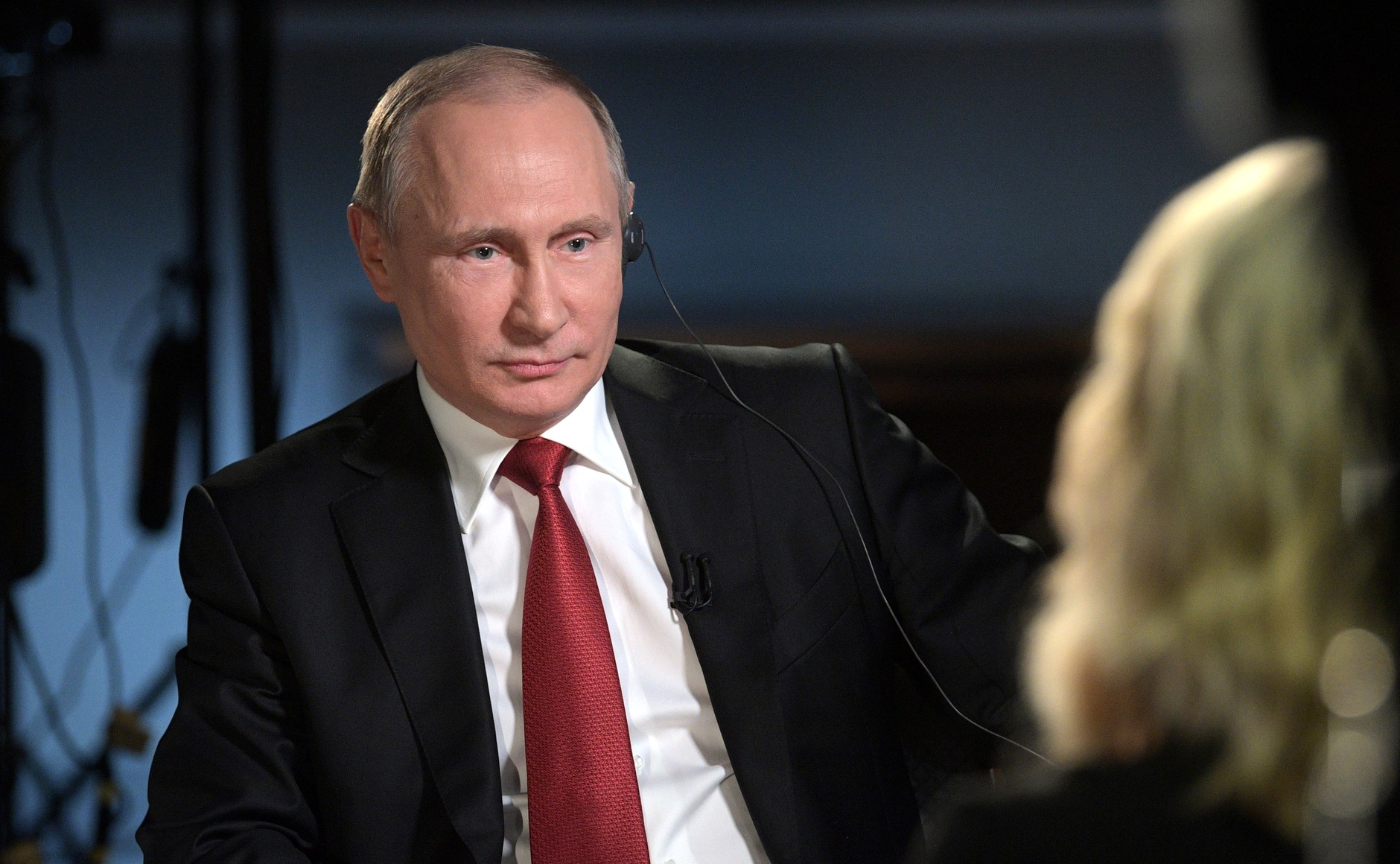 Vladimir Putin: "Presidents come and go, and even parties come to and away from power. But the main policy track does not change."
Kremlin.ru
Presidents come and go, but the main policy track does not change, he says
U.S. needs to stop interfering in other countries' internal affairs and to change its own electoral legislation, Russian President Vladimir Putin said in an interview with U.S. journalist Megyn Kelly, which the NBC aired on June 5.
"The Constitution of the United States and the electoral legislation are structured in such a way that more electors can vote for a candidate who is backed by fewer voters," Putin said.
"And such situations do occur in the history of the United States."
"Therefore, if we were to discuss some kind of political and social justice, then probably that electoral legislation needs to be changed and bring a situation where the head of state would be elected by direct secret ballot and so there will be direct tabulation of votes that can be easily monitored," he said.
"That's all there is to it," Putin added. "And there will be no need for those who have lost the elections to point fingers and blame their troubles on anybody."
"I will tell you something that you most likely know about," he went on. "I don't want to offend anyone, but the United States, everywhere, all over the world, is actively interfering in electoral campaigns in other countries."
"Is this really news to you?" he asked Kelly.
"Therefore, if someone, and I am not saying that it's us (we did not interfere), if anybody does influence in some way or attempts to influence or somehow participates in these processes, then the United States has nothing to be offended by," Putin said.
"Who is talking? Who is taking offense that we are interfering? You yourselves interfere all the time."
Along with, he stressed once again the senselessness of interference in the U.S. electoral process.
"Presidents come and go, and even parties come to and away from power. But the main policy track does not change," Putin said.
"So by and large we don't care who will be at the helm in the United States," went on. "We have a rough idea of what is going to happen," he indicated.
"And in this regard, even if we wanted to it wouldn't make any sense for us to interfere."
In addition to it, Putin voiced his profound conviction that "(…) no interference from the outside, in any country, even a small one, let alone in such a vast and great power as the United States, can influence the final outcome of the elections."
"It is not possible, he said. "Ever."
If using any of Russia Beyond's content, partly or in full, always provide an active hyperlink to the original material.