Some 200 Russian fans banned from 2017 FIFA Confederations Cup matches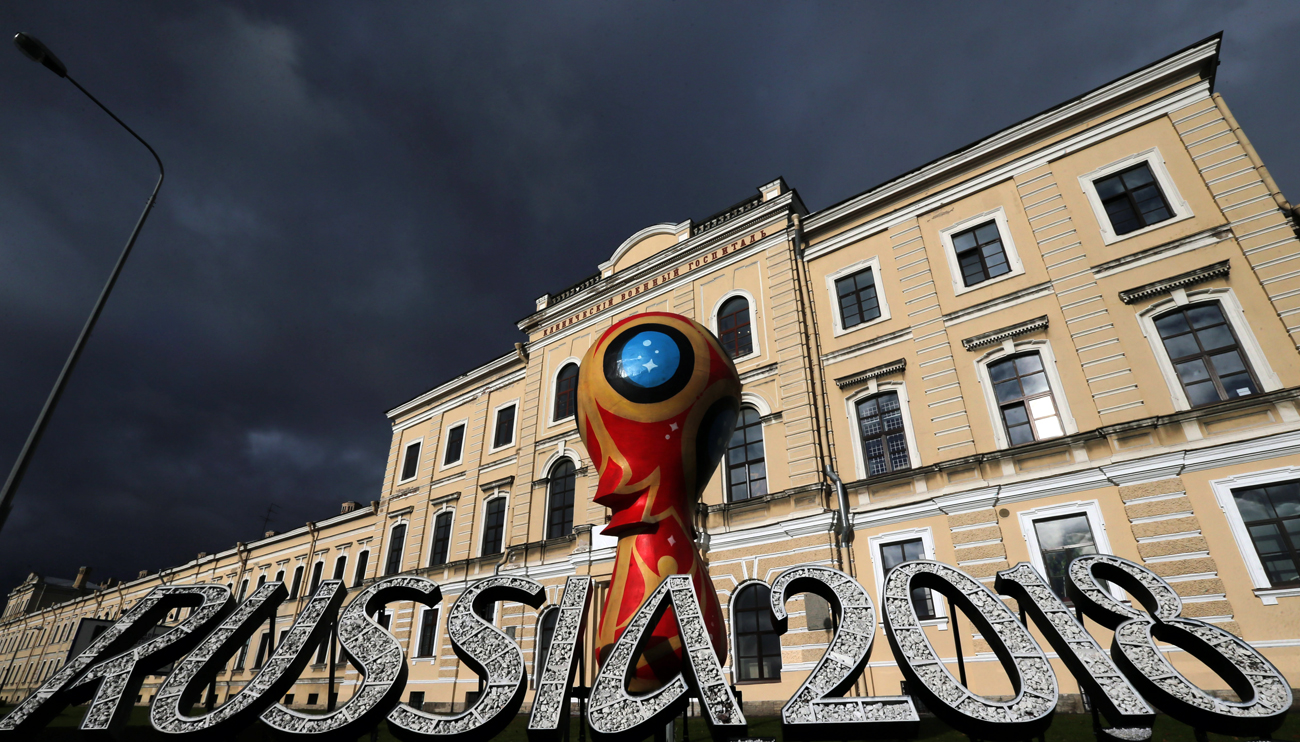 The official emblem of the 2018 FIFA World Cup in Russia installed in Pirogovskaya Embankment.
Alexander Demianchuk / TASS
Football fans who violated laws will not be allowed to attend competitions
The Russian Interior Ministry has blacklisted some 200 local football fans from attending sports events, including matches of the 2017 FIFA Confederations Cup in Russia this month, a senior official with the ministry said on June 6.
"We do have an open list of those, who had been banned from attending official football events by the court's decision," First Deputy Head of the Interior Ministry's Department for Security Provision at Large International and Mass Sports Events Anton Gusev said.
"This list is open to the public and as of today it contains 191 people," the official added speaking at a news conference in TASS.
Gusev also said that all football fans, who previously violated laws, were under a constant control of the Russian Interior Ministry. "They would be never allowed to attend competitions," he said.
According to Gusev, the Russian law enforcement bodies are in close contact with foreign colleagues regarding possible threats posed by international football fans.
Security and fans behavior before, during and after football matches is in particular focus of the Russian football authorities as the country is currently undergoing full swing preparations for hosting the 2017 FIFA Confederations Cup and the 2018 FIFA World Cup.
Gusev's statement also regarded fans' behavior during the 2016 UEFA (Union of European Football Associations) Cup in France last summer. The European tournament was particularly marred by violent brawls between Russian and English football fans.
"I can say, however, that some of our citizens, who were brought to administrative liability by French policemen, are also on our blacklist sanctioned by court's decision," he added.
Numerous clashes were reported between football fans at the major European football tournament held in France between June 10 and July 10, 2016. According to reports, more than 30 people had been injured in violent altercations, with four people sent to hospitals after sustaining severe injuries.
This year's tournament will be held between June 17 and July 2 in Moscow, St. Petersburg, Sochi and Kazan.
If using any of Russia Beyond's content, partly or in full, always provide an active hyperlink to the original material.