Russia calls U.S. strike against Syrian plane 'act of aggression'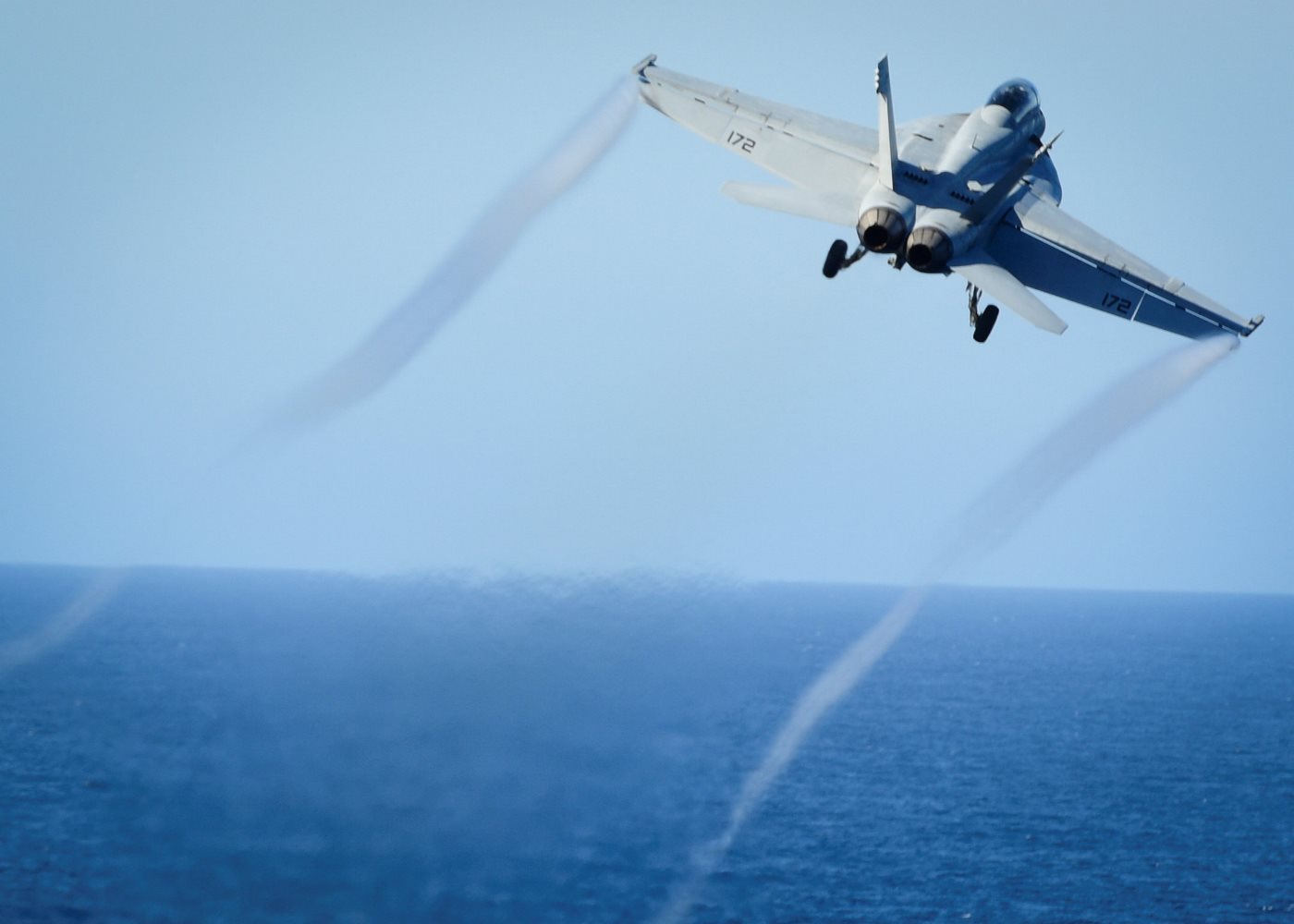 An F/A-18E Super Hornet. On June 18, an F/A-18E plane of the U.S. Air Force shot down Syria's Sukhoi-22 fighter-bomber.
Reuters
Russian Foreign Ministry says it was 'a direct breach of international law'
Moscow regards the U.S. attack against a Syrian Air Force plane as an act of aggression and assistance to terrorists, Russian Deputy Foreign Minister Sergey Ryabkov told the media.
"This strike can be regarded as another act of defiance of international law by the United States," Ryabkov said in reply to a question from TASS.
"Regardless of who is in power in Washington people, there are in the habit of thinking that there are certain circumstances that enable them to take high-handed, contemptuous attitudes and in some cases to openly ignore the ABCs of the code of international conduct."
"A week ago, two weeks ago or a month ago, when the U.S.-led coalition was attacking groups near Al-Tanf and at some other places hitting paramilitary groups, non-government ones but supportive of the government forces in Damascus…, officials representing the Pentagon and other agencies claimed that those were poorly controllable, paramilitary, well-trained but 'obscure' groups, which were doing something wrong and posing some threats," Ryabkov said.
He stressed the idea that it was an attack against a plane of Syria's government Air Force. "What was it if not an act of aggression and a direct breach of international law?" he asked.
Ryabkov recalled Russia's proposal for creating a truly wide anti-terrorist coalition. "Without using force the terrorists cannot be defeated. But in this particular case the strike was against a plane of government forces. It was, if you wish, an act of assistance to the terrorists the United States fights against, if its own statements about the anti-terrorist policy it conducts are to be believed," Ryabkov said.
On June 18, an F/A-18E plane of the U.S. Air Force shot down Syria's Sukhoi-22 fighter-bomber, which, according to the coalition's headquarters, had dropped bombs near units of the Syrian Democratic Forces south of Tabqa (40 kilometers away from Raqqa). The Syrian Air Force command said in a statement that the Syrian plane was participating in an operation against the ISIS and described the U.S. attack as an openly aggressive act.
If using any of Russia Beyond's content, partly or in full, always provide an active hyperlink to the original material.