Arctic floating university departs mainland for Franz-Josef Land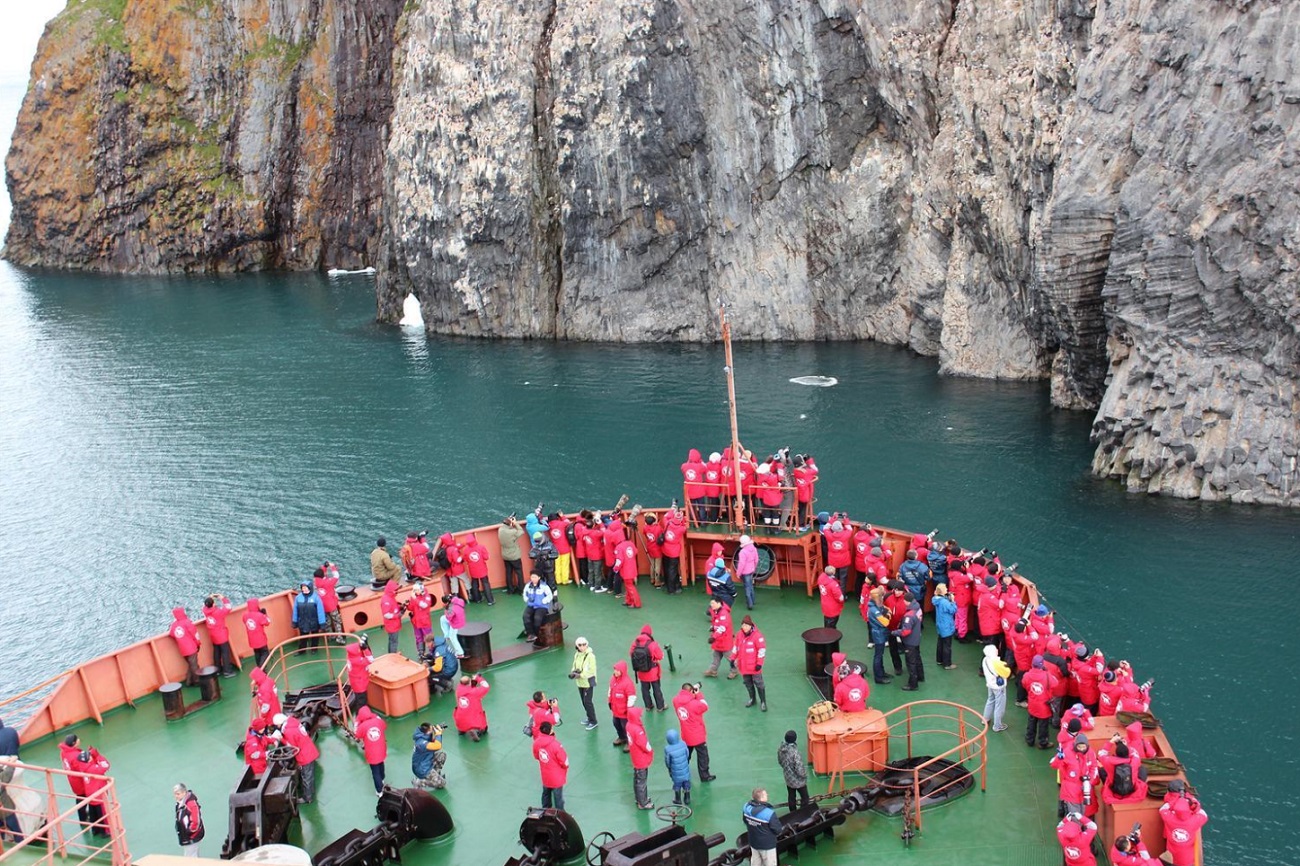 One of the islands of the Franz Jozef Land archipelago.
rus-arc.ru
The expedition includes foreigners and students.
The Arctic floating university on board the Professor Molchanov vessels departed from the mainland port of Arkhangelsk to head for Novaya Zemlya and Franz-Josef Land, TASS reports.
The expedition features 58 people, most of them are foreigners representing Bulgaria, Switzerland, Cuba, the Netherlands, France and Germany.
"We all feel the global challenges of climate change, which the human are facing," head of the expedition Konstantin Zaikov told TASS. "Take, for example, the unusually cold summer this year in Russia."
"The Arctic is the kitchen of the global weather, as many processes emerge from there," he explained. "In order to understand it, to get adapted, we must study it - this is the key objective of our expedition."
The scientist said the floating university is not only a research, but also an educational project. On board the vessel there are 30 students from Russian and foreign universities.
The route may change, Nikolai Gernet of the Russkaya Arktika (Russian Arctic) national park said, as the ice situation near Franz-Josef Land is complicated, and thus the vessel would not be able to move anywhere there. "However, there is still time to go, and summer only begins here," he said.
The floating university is due to reach the first destination - Oran Islands - on July 13-14. The trip will finish in Arkhangelsk on July 28.
The Russian Arctic National Park is the northernmost and the biggest natural reserve in Russia. It unites the Franz-Joseph Archipelago and the northern part of the Novaya Zemlya Archipelago.
If using any of Russia Beyond's content, partly or in full, always provide an active hyperlink to the original material.