EU warns the US against unilateral tightening of Russia sanctions - Reuters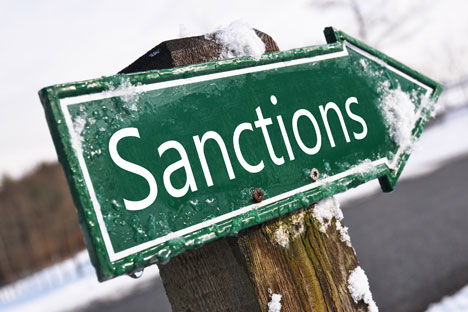 Russiasanctions bill is driven primarily by domestic considerations, the EU said. Source: shutterstock/legion media
Russia sanctions bill is driven by domestic considerations, the EU said
The EU warned the US against unilateral tightening of sanctions against Russia and said that Washington's actions were "driven primarily by domestic considerations," Reuters reported referring to a statement by a representative of the European Commission (EC). The EU made that statement after the US Congress reached a compromise on procedural disagreements regarding the vote on a draft of new sanctions against Russia and Iran.
"We are concerned the measures discussed in the U.S. Congress could have unintended consequences, not only when it comes to Transatlantic/G7 unity, but also on EU economic and energy security interests. This impact could be potentially wide and indiscriminate, including when it comes to energy sources diversification efforts," the EU representative told Reuters. Earlier, Germany and Austria had strongly criticized US plans to impose sanctions on the European companies involved in the construction of the Nord Stream-2 gas pipeline and
threatened to retaliate.
"We understand that the Russia/Iran sanctions bill is driven primarily by domestic considerations," the statement said. "As we have said repeatedly, it is important that any possible new measures are coordinated between international partners to maintain unity among partners on the sanctions that has been underpinning the efforts for full implementation of the Minsk Agreements," according to the statement. "Unilateral measures would undermine this," the Commission said.
Earlier, the office of Kevin McCarthy, Republican majority leader in the House of Representatives, confirmed that the US lawmakers had voted on the bill, implying the introduction of new anti-Russian sanctions, on Tuesday, July 25.
The Politico newspaper reported that the deadlock situation with that initiative was resolved on Saturday.
The congressmen did not include a provision which would facilitate the process of lifting sanctions from Russia. According to the newspaper, the final bill, which initially included restrictions against Iran, will also include sanctions against North Korea, as McCarthy suggested earlier.
It is expected that on Tuesday the overwhelming majority in the House of Representatives will vote for this bill.
If using any of Russia Beyond's content, partly or in full, always provide an active hyperlink to the original material.