Why innovation requires university collaboration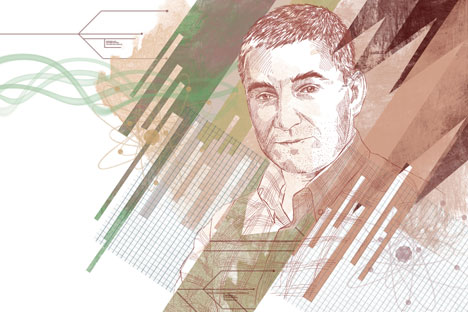 Click to enlarge the image. Drawing by Natalia Mikhailenko
For startups, a staff of engineers and specialists alone will not lead to innovation. Runa Capital senior partner Sergei Belousov explains why businesses hoping for innovation need to invest early in science and partnerships with universities. According to the expert, innovation cannot be had without these links to scientific traditions and methods.
Drawing by Natalia Mikhailenko
Startup communities tend to fall prey to a dangerous delusion: the assumption that hiring experienced professional engineers actually suffices to build an innovative, high-tech business. Such specialists are certainly necessary, but they alone will not be enough. Indeed, to innovate, you need people capable of hitting on new ways for solving problems — something that scientists rather than engineers are trained to do. Without a scientific approach and scientific curiosity, there is no way to innovate.
It is widely believed that the thing Russia lacks is investment, business practices or democratic institutions. These are certainly important components. However, what innovations really require is continued traditions of fundamental and applied science: we still have education, but we have almost no science left.
Obviously, fundamental research falls within the scope of the government's responsibility. Yet any business (even a startup) can actually reach out to people involved in scientific research. How do we do it at Parallels?
Right from the outset, we designated a coordinator to network with leading higher educational institutions. At each university, Parallels set up a department, paying a bonus to teachers and a stipend to students. We keep in touch with the students by influencing the areas they cover in their term papers and graduate research dissertations.
This is an important nuance. Many startups actually use students as a cheap labor force. This approach is wrong: you will get the wrong kind of students. Good students will stay and write graduate research papers or theses at their departments. People with an insatiable curiosity make the best specialists. It is important to lure them carefully into your business, without binding them to specific research topics or demanding that they join your team when they graduate.
It is important to clearly understand that most of the profit is generated by smart employees. I do not know a better way to bring smart people into a company than to work with universities. Most startups do not even consider cooperating with universities, though they are constantly in search of human resources and waste money on recruiting. How expensive can such cooperation be? Parallels spends over $300,000 a year, but even a smaller amount of $50,000 would do.
When I tell this to startups, they often miss the importance of it and are reluctant to invest in a cause that will not yield any results for several years. Even so, all Russian IT companies that have managed to grow to greatness actually started out this way, including Yandex, Kaspersky Lab, Parallels, and ABBYY. We were already investing in science and cooperation with universities before our companies were even profitable.
Sergei Belousov is a senior partner at Runa Capital, as well as the founder and co-owner of Parallels, Acronis, Acumatica and Rolsen.
All rights reserved by Rossiyskaya Gazeta.