APEC: Toward open, equal cooperation in the interests of development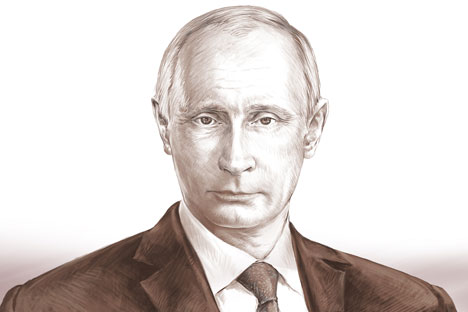 Ahead of the APEC summit, Russian President Vladimir Putin calls for regional economic partnership as a way of speeding up economic growth in the Asia-Pacific region.
On Nov. 18-19, Manila will host a summit of the Asia-Pacific Economic Cooperation (APEC) forum member states. It will be held under the slogan proposed by the host country: "Building Inclusive Economies, Building a Better World."
For a long time, economic growth in the Asia-Pacific and other regions of the world was driven by trade. However, as the effect of tariff liberalization grew smaller, it became clear that additional agreements were required, covering services, investment, nontariff barriers, competition policy and subsidies. Clearly, they cannot be achieved without complex negotiations and mutual compromises.
Building closer regional integration
One possible way out of the current situation could be a deeper regional economic integration. Currently, Russia, Armenia, Belarus, Kazakhstan and Kyrgyzstan are successfully developing the Eurasian Economic Union (EAEU). Our integration project from the start has sought cooperation with other countries and their associations. In May this year, a free trade zone agreement was signed between the EAEU and Vietnam. Similar agreements are being considered by 40 more countries.
The agreement to align the EAEU and China's Silk Road Economic Belt initiative is an example of transparent partnership. The implementation of this project will make it possible to overcome a number of bottlenecks in transport infrastructure and regulation of trans-border movement of goods and services, and will give a serious impetus to integrating the APEC economies.
We expect to reach mutually beneficial agreements in traditional and renewable energy, emergency response, food security and agriculture at the Russia-ASEAN summit to be held in Sochi next year.
How to liberalize trade and investment
The creation of new free trade zones contributes to developing favorable conditions for the liberalization of trade and investment flows to the Asia-Pacific region. At the same time, the confidentiality that surrounded the talks on establishing the Trans-Pacific Partnership (TPP) is hardly conducive to stable development in the Asia-Pacific region.
We are convinced that the APEC's strategic path consists not only in increasing the number of free trade zones but also in jointly developing and implementing best practices in liberalization in all member states, taking into account each other's positions and interests. In that sense, we should continue to strive to increase the APEC's role as a coordinator of various integration initiatives aimed at developing a common, open market in the region, free of any discrimination and bloc barriers. Hence the particular significance of the Roadmap for APEC's Contribution to the Realization of the Free Trade Area of Asia-Pacific (FTAAP), adopted in Beijing in 2014.
Keeping abreast with a changing world to tap regional potential
To realize the development potential of APEC countries it is not enough just to agree rules of the game as regards today's flows of goods. It is also necessary to develop joint approaches to the establishment and regulation of emerging "new economy" markets based on digital technologies; to form institutions and rules ensuring additional opportunities for businesses in our countries to create modern, promising products and quality jobs.
For its part, Russia is taking an active part in the work of new financial institutions in the region, the BRICS Bank and the Asian Infrastructure Investment Bank. I am convinced that they will not only promote development in the Asia-Pacific region but will also contribute to strengthening the stability of the global financial system.
At the national level, we consistently seek to create the best possible business climate. These efforts have been recognized internationally: Over the past four years, Russia has risen 69 points in the World Bank's Doing Business ranking, from 120th to 51st place.
We are paying particular attention to developing the potential of the Russian Far East. This year, we have started creating so-called advanced development zones, economic zones with a mix of tax breaks and other incentives that is unprecedented for Russia. A special law has been adopted, making the port of Vladivostok a free port. We plan to extend the same treatment to other key ports in the region. Far Eastern ports, the Northern Sea Route, and an upgrade of our railways should become a factor in developing interconnectivity in the Asia-Pacific region, an important infrastructure link between the region and Europe.
The APEC has shown a lively interest in Russia's proposals to form a common education space in the region. Today, when the Asia-Pacific region is confidently establishing itself among the world's leading technological centers, it is becoming increasingly more topical to join efforts in creating major research platforms and centers. I would like to note that Russia's initiatives in this sphere have received recognition from partners and our country, together with Peru, has been entrusted with chairing a meeting of APEC education ministers to be held in Lima in 2016.
Energy and climate challenges
High economic growth cannot be achieved without ensuring energy security in the Asia-Pacific region and a fair long-term settlement of climate issues. Russia supports the APEC's efforts aimed at creating favorable conditions for investment in a regional energy transportation system, developing integrated energy markets, increasing the share of environmentally friendly and renewable sources of energy, and ensuring access to low-carbon technologies.
Very soon, in December, Paris will host a UN Climate Change Conference which will attempt to reach a global agreement on reducing greenhouse gas emissions. We want this work to succeed and have already presented a report on Russia's contribution to these efforts at the national level.
The scope and diversity of the tasks facing the APEC are truly impressive. I am convinced that we shall succeed in resolving them on the basis of the fundamental principles of partnership and acting for the benefit of our nations and in the interests of making progress towards establishing a common Asia-Pacific family.
Originally published by Rossiyskaya Gazeta. Translated by RBTH.
The author is the President of Russia.
All rights reserved by Rossiyskaya Gazeta.