The release of Nadiya Savchenko: The pros and cons for Russia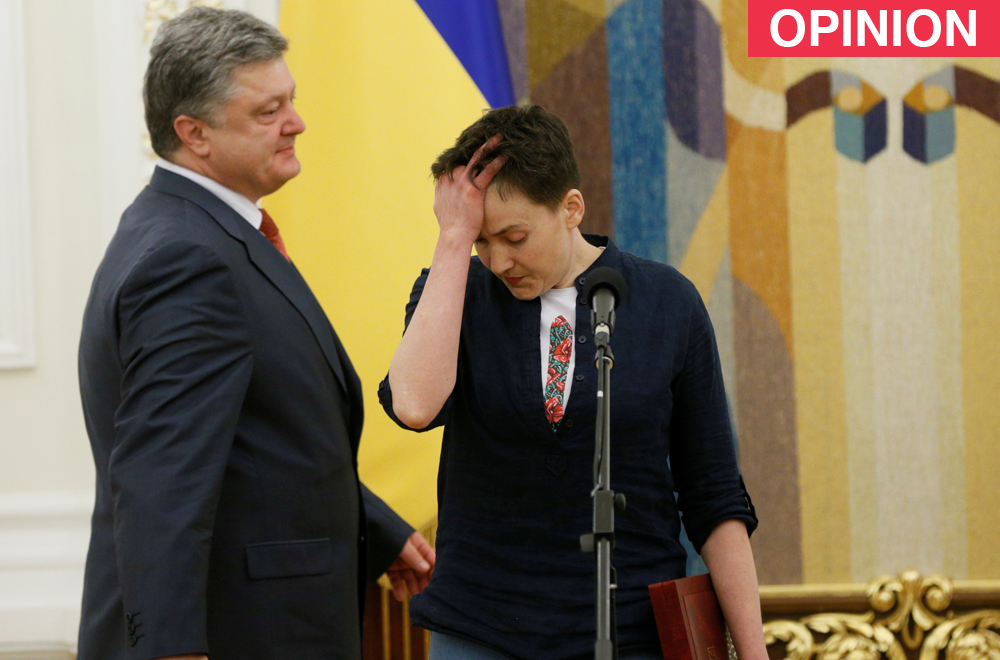 Ukrainian servicewoman Nadiya Savchenko reacts after she was honoured by Ukrainian President Petro Poroshenko with a Hero of Ukraine Gold star in Kiev, Ukraine, May 25, 2016.
Reuters
Kommersant's international observer Maxim Yusin discusses what will happen next in Moscow and Kiev.
The exchange of Nadiya Savchenko for two Russian servicemen captured in Ukraine has engendered a contradictory reaction among Moscow's ruling patriotic circles.
If we keep our emotions in check we will see that there are more pluses for Moscow in this move than minuses.
Firstly, Ukrainian society and the West will be free of one of its main irritants and one of its main reasons for criticizing Russia. The Parliamentary Assembly of the Council of Europe (PACE), the EU Parliament and other international organizations will no longer adopt "Savchenko" resolutions condemning Russia.
Secondly, the men that Ukraine called Russian "servicemen" are returning home. Moscow never acknowledged their military status and according to Russian law Alexander Alexandrov and Evgeny Erofeev did not commit any crimes. Yet, for a long period of time there was the feeling that Russia had turned their backs on these two citizens and their troubles. Now this sentiment will disappear.
Thirdly, Savchenko will stop being a Russian problem and, very likely, will become a Ukrainian problem. She will maintain her status of national hero for a few weeks, perhaps months. But then the euphoria will vanish and President Poroshenko and other Ukrainian leaders will have to make a difficult decision: how to include such a popular, and at the same time unpredictable and radically minded player, in the country's political system. There is still no certainty that the establishment will make the right decision.
Concerning the minuses, for now there is only one. The "Savchenko affair" dragged on for an unacceptably long period of time, during which Moscow's reputation on the international arena was heavily damaged. No matter what people think of the Ukrainian pilot, when one woman opposes an entire country, a nuclear superpower, many in the world will sympathize with the woman, regardless of the essence of the accusations brought against her.
As can be imagined, the whole story concerning Savchenko's show trial was a mistake from the very beginning. But since there is no way back and the mistake cannot be corrected, it is important to at least minimize its consequences. This was done today.
First published in Russian in Kommersant.
The opinion of the writer may not necessarily reflect the position of RBTH or its staff.
Subscribe to get the hand picked best stories every week
All rights reserved by Rossiyskaya Gazeta.