Who is Putin's new chief of staff and what does the appointment mean?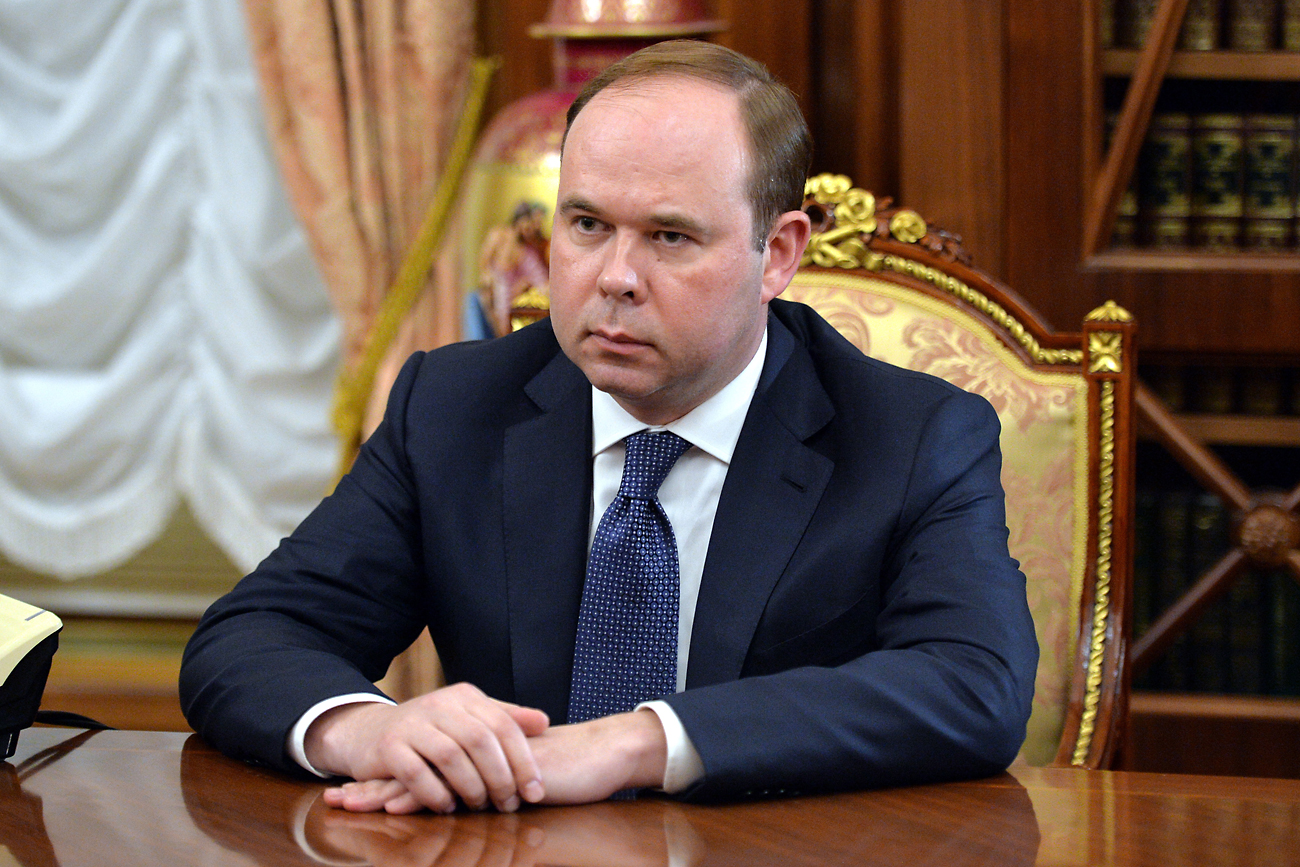 Anton Vaino, appointed chief of staff of the Presidential Executive Office, attends a meeting with Russian President Vladimir Putin in the Moscow Kremlin.
Alexei Druzhinin/TASS
The dismissal of Sergei Ivanov could be part of a broader political trend, in which Vladimir Putin looks to appoint new individuals who can gain experience now in order to guide the smooth transfer of power later.
On Aug. 12 Russian President Vladimir Putin replaced his longtime chief of staff Sergei Ivanov with Anton Vaino, a relatively unknown Russian official. While the move appears to be a matter of political routine, the departure of such a key member of Putin's inner circle will likely have important implications.
As the new head of the presidential administration, Vaino has immediate access to the president and determines his daily schedule. This makes him extremely influential; in short, Vaino is the person now determining which events will include the participation of Putin and, as such, he can regulate the flow of visitors and guests attending them.
At the same time, Vaino has never abused his power, nor has he been mentioned in any political scandals or behind the-scenes power games. He is equally distant from the various business and power groups in the president's inner circle.
His alleged affiliation with one of the nation's oligarchs – Sergei Chemezov, one of the most influential people in the Russian defense industry and the head of Russia's state high-tech corporation Rostec — is weak at best. Vaino is hardly a lobbyist of the specific interests of Chemezov (after all, Chemezov has his own direct and reliable access to the president).
Seat-warmer or technical administrator?
Meanwhile, Vaino's neutrality and technocratic background might be convenient for Putin and could have at least two explanations. The first one is that he is a temporary figure and will be replaced in one or two years by a different person with much greater influence and interest in politics.
The second version is that the presidential cabinet could gradually lose its political importance and become more and more a technical and administrative staff. After all, Putin needs stable institutions for the painless succession of power. Hence, he may eventually decide to strengthen other bodies, such as the government and the parliament, during his next presidency. This will reduce risks and make the system more sustainable.
Phasing in a new generation
Political maneuvering ahead of the 2018 presidential elections is already under way. As part of this process, it may even turn out that Putin will decide to hold early elections in September 2017, such that the parliament and the president are elected on the same day. For the new presidency, Putin needs people who will work better, be more accountable and have a vested interest in protecting the overall system.
As a rule, these people reside in the second echelon of power, one step removed from those in Putin's inner circle, such as Ivanov. They can be fully trusted (like ex-bodyguards) or be highly professional and unbiased. And their growth depends on Putin only, which makes them loyal.
However, Putin's circle of old friends (from the KGB or from St. Petersburg) is still valid and their opinion is relevant. Nevertheless, this generation continues to grow older, and by 2018 (to say nothing of 2024), they may not be able to ensure the smooth transfer of power.
The president is promoting members of the new generation – those in their 40s and 50s, who now can get leadership experience and skills, form teams and gain the acceptance of the general public. This new elite will provide for stability and continuity after Putin's retirement.
The article is published in an abridged form. First published in English by Russia Direct.
The opinion of the writer may not necessarily reflect the position of RBTH or its staff.
Subscribe to get the hand picked best stories every week
All rights reserved by Rossiyskaya Gazeta.